The Red & Black reflects on the students and influential faculty members who died in 2013.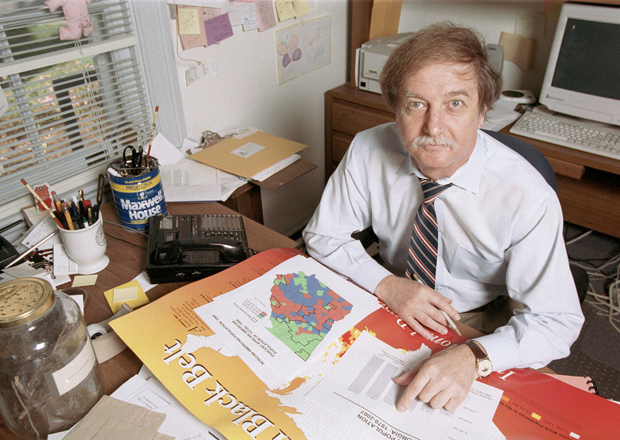 Douglas Bachtel
UGA demographer and professor
Aug. 3, 1945 to Aug. 8, 2013 (68 years old)
Bachtel was a resource to all, even in his final days.
Tom Baxter, writing for Saporta Report, was only one of many who counted on Bachtel as the pre-eminent source for Georgia trends and facts. In June, Baxter wrote a column which used Bachtel's data to discuss county growth in the state. In August, he was saddened to find that the demographer and professor emeritus had succumbed to multiple sclerosis after a long-time battle with the disease.
"On just about any subject related to broad trends in the state, he was a reliable and widely quoted source of factual data for many years," Baxter wrote in an Aug. 12 column.
Bachtel began his UGA career as an extension rural sociologist and became the founding editor of the Georgia County Guide, which tracks information about each of the 159 counties in the sprawling state. He served as an emeritus professor at the UGA College of Family and Consumer Sciences while becoming known for his ability to help others understand the power of statistical data.
He joined the department of housing and consumer economics as a professor in 1992 and retired on June 30 after having secured nearly $3 million in grants and more than $200,000 in contract research during his tenure.
"He did what a good extension specialist is supposed to do – serve the public," said Linda Fox, dean of the College of Family and Consumer Sciences, in a UGA Today release.
Rebecca Elaine Greene
UGA student studying chemistry and philosophy
Death: Nov. 18, 2013 (22 years old)
An avid lover of horses, a certified yoga teacher and an employee at Earth Fare in Athens. A dancer at Agape Dance An avid traveler. An environmental advocate.
Greene was home schooled and finished high school at Wayne County High School. She attended the College of Coastal Georgia and Kennesaw State University before arriving at the University of Georgia.
Greene's boyfriend reported her missing Nov. 19 and her body was found that morning in a creek near The Plaza off West Broad Street. Kris Sperry, the chief medical examiner for Georgia, ruled it a suicide two weeks later. Her death was caused by severe intoxication from diphenhydramine – a primary chemical used in Benadryl — in conjunction with environmental hypothermia from falling into the water. She did not drown.
Dr. Robert "Bruce" Hollett
Veterinarian for UGA bulldogs
Nov. 20, 1946 to April 23, 2013 (66 years old)
The UGA faithful may remember "Big Bad Bruce," also known as Uga VIII, who served ably for part of the 2010 football season before his death.
But Bulldog fans might not be as aware of the Bruce behind the bulldog, a UGA graduate who was an equine veterinarian before beginning his work with the Uga line of mascots in 2001. Hollett became the Ugas' personal veterinarian and Uga VIII's namesake before succumbing to pancreatic cancer this year.
While at UGA, Hollett taught theriogenology – animal reproduction – and worked with clients through the UGA Veterinary Teaching Hospital. He also served as the Director of Continuing Education for the College of Veterinary Medicine for 22 years.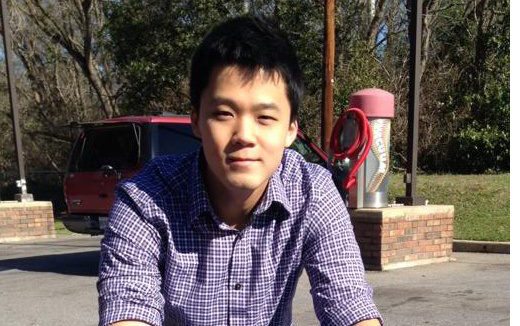 Yong Kyu "Kevin" Nam
UGA student studying accounting, international business and Spanish
Death: Nov. 21, 2013 (23 years old)
Yong Kyu Nam, who went by "Kevin," accomplished much despite being given limited time. He managed to study three different subjects while also serving as vice president for Sigma Delta Pi, the department of romance languages chapter of the National Spanish Honor Society, according to his LinkedIn profile.
The Peachtree Ridge High School graduate was fluent in English, Spanish and Korean.
Nam passed away two days after a traffic accident last fall. He was driving his Suzuki motorcycle down North Peter Street when he hit a car that was backing out of its driveway, Athens-Clarke County police public information assistant Hilda Sorrow told The Red & Black.
He was treated for head trauma and put on life support at Athens Regional Medical Center before succumbing to his injuries.
David Neal Symons
UGA doctorate student in music education
Death: Jan. 18, 2013 (30 years old)
Symons was a music therapist who worked specifically with Fulton County special-needs children while studying to get his doctorate from the Hugh Hodgson School of Music. Symons was skilled as a trumpet player, vocalist and guitarist. When he passed away after contracting a deadly lung condition called acute respiratory distress syndrome, it was his students' families who rallied to remember him.
Erika Doster, of Augusta, called him "an amazing ambassador to kids," in his online guestbook. Susan Eernisse, of Carrollton, admired his "great sense of humor." More than 20 friends and clients commented on his online guestbook, sharing stories about his friendly smile and laughter.
"David's caring spirit permeated everything he touched — and his humor brought us much joy and hilarity," said a web page published in Symons' memory by the Fulton County Schools Music Therapy Department. "Just being in his presence was a wonder."
A library and memorial fund has been established in his name.
Curtis Beall
UGA's oldest cheerleader
Sept. 23, 1922 to Jan. 10, 2013 (90 years old)
Curtis Beall, better known as "Coot" to his vast progeny of children, grandchildren and great-grandchildren whose number would make Abraham proud, cheered the Bulldogs on even from his death bed. In his last days, he was thrilled to hear that quarterback Aaron Murray would come back for his senior season. In life, he was a Duke basketball player and then a Georgia cheerleader, a Marine who served in World War II and a family man who taught Sunday school at Brewton Baptist Church in his hometown of Dublin. In death, he was the sum of his stories, which each suggest that no one had more fun at the UGA than him.
After returning from the war, Beall attended almost every homecoming game until 2011, when sickness finally overcame the staunch supporter of all that is red and black. For years, he promised his family he would do a backflip in front of the crowd once he turned 80 – but UGA officials thwarted his plan. In his college days, in order to drum up support for the annual Georgia Institute of Technology game, he painted the campus a "putrid, yellow paint," his family said, only revealing the prank in his final years. His ploy worked and resulted in a game so rough state officials considered calling off the rivalry for good.
Beall's family him as a "cross between Solomon and Moses" passed away peacefully in his long-time home after complications from prostate cancer.
Dylan Cane Parker
UGA student
June 15, 1993 to Oct. 20, 2013 (20 years old)
Parker was "an outdoors kind of guy" who enjoyed sports, hunting, fishing and water skiing, according to his Legacy.com obituary. The 2011 Stephens County High School graduate attended First Baptist Church of Toccoa.
The student died after the car he was a passenger in allegedly ran off the road and hit a tree, according to information published by the Independent Mail, a news service in Anderson, S.C. Brandon Roy Brooks, the driver, was charged with multiple counts, including first-degree vehicular homicide, driving under the influence and leaving the scene of the accident.
Neither Parker nor Brooks were wearing seat belts, though Brooks was not injured, according to the Georgia State Patrol.
Merle Marie Foeckler
UGA professor and noted social worker
Death: July 22, 2013 (95 years old)
New Orleans, La. native Foeckler died in Brevard, N.C. after having worked in social work for more than 40 years. She was the last surviving faculty member of the group which helped to found the UGA School of Social Work.
Foeckler retired as an associate professor in 1982 but continued her activism even in her '80s and '90s, becoming a fixture at Democratic Party events in Transylvania County, N.C.
She served with the American Red Cross Service in military hospitals during World War II and the Korean Conflict. She was also a lover of the arts, expressing herself through painting, collage, mixed-media work and poetry, according to her obituary in the Transylvania Times.
Charles Stewart, a founder of the School of Social Work, said to the Athens Banner-Herald that she "was a lovely, vivacious woman," who he hired because he wanted an experienced and respected faculty member to start the school.
Thomas Dyer
UGA professor and historian
Oct. 10, 1943 to Oct. 28, 2013 (70 years old)
Dyer began many of the initiatives from the establishment of foreign language communities to the building of the Franklin Residential College. The historian and long-time administrator served in multiple vice president roles and even became provost, the second-highest administrator behind the president.
Dyer received a Ph.D. in history while at UGA and taught classes in the Institute of Higher Education in addition to history courses.
"Tom was a good friend and mentor to me, and I am thankful to have known him," said interim provost Libby Morris previously in an email to The Red & Black. "His imprint on the Institute of Higher Education and the University of Georgia will be here for generations to come."
Joseph Frederick Kessie
UGA junior studying biological science
Death: March 25, 2013
Kessie died after driving off a road in his hometown, Ty Ty, and striking a tree. Upon the conclusion of April 13 memorial services, his body was to be transported to Ghana for burial, according to his online obituary at Legacy.com.
"So sorry to hear about Joseph," wrote Cynthia Dassie Chester, of Sylvester, in his online guestbook. "With deepest sympathy."