A recent exhibition called Photo Topos is currently up on the first floor of the Lamar Dood School of Art. Three Athens photographers Rinne Allen, Michael Lachowski and Carl Martin have come together to create a small but impressive exhibit.
The exhibit includes a self-portrait along with pictures of cameras, photographs of unpopulated rooms framed in shallow shadowboxes and large scale photographs of local Athenians.
Michael Lachowski's contribution to the gallery includes a self-portrait as well as a series of seven portraits of the cameras he has used over the last few decades. Seeing these cameras alongside of the portrait he has produced allow the viewer to see the tools used to create it as well as the creation itself. In addition to photography, Lachowski plays the bass guitar and helped to created the band Pylon in 1978. They have a danceable alternative rock, pop sound that is catchy and even helped influence the Athens music scene in the 80s.
Rinne Allen's portion of the exhibit showcases light, texture and open space. The absence of life in the rooms leaves the viewer feeling empty. Allen's goals with this gallery are to make people reflect inward and draw meaning from the stationary world that surrounds us. In addition to this exhibit Allen has collaborated with artists Rebecca Wood and Kristen Bach on a photo blog called Beauty Everyday. The photographs allow others to draw inspiration from gardens, food, seasons and much more.
The third photographer to contribute to this exhibit, Carl Martin has a series of photos of locals. The commonality throughout the photos is that instead of being portraits they are documented gestures of random people he has encountered. What makes them so impressive is their size. Martin even has an installation of photographs in the Atlanta Hartsfield-Jackson International Airport including a conceptual self-portrait of his shadow.
The exhibit will be at Lamar Dodd School of Art in gallery 101 until October 9.
Check out their blogs and websites:
Michael Lachowski's Sux Sez photo blog
---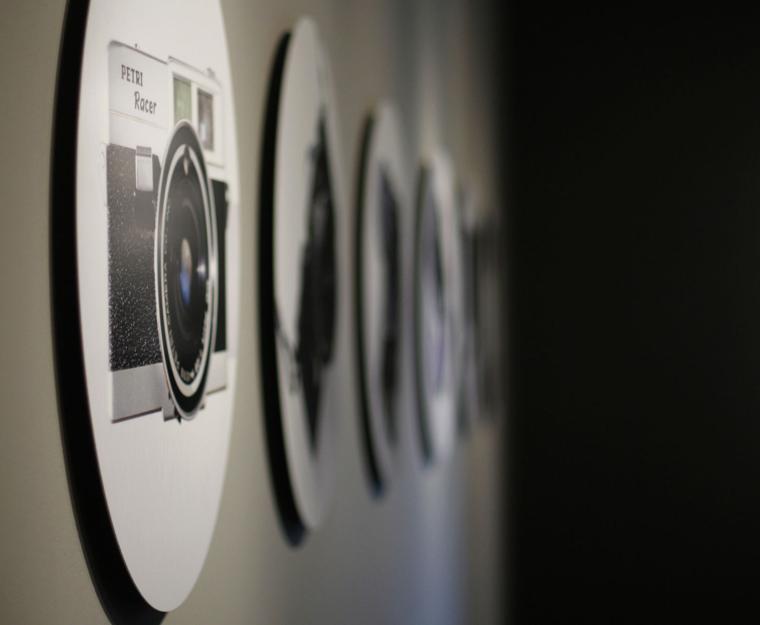 Photo by Kaitlin M. Kent
---