Joshua Clifford announced as student commencement speaker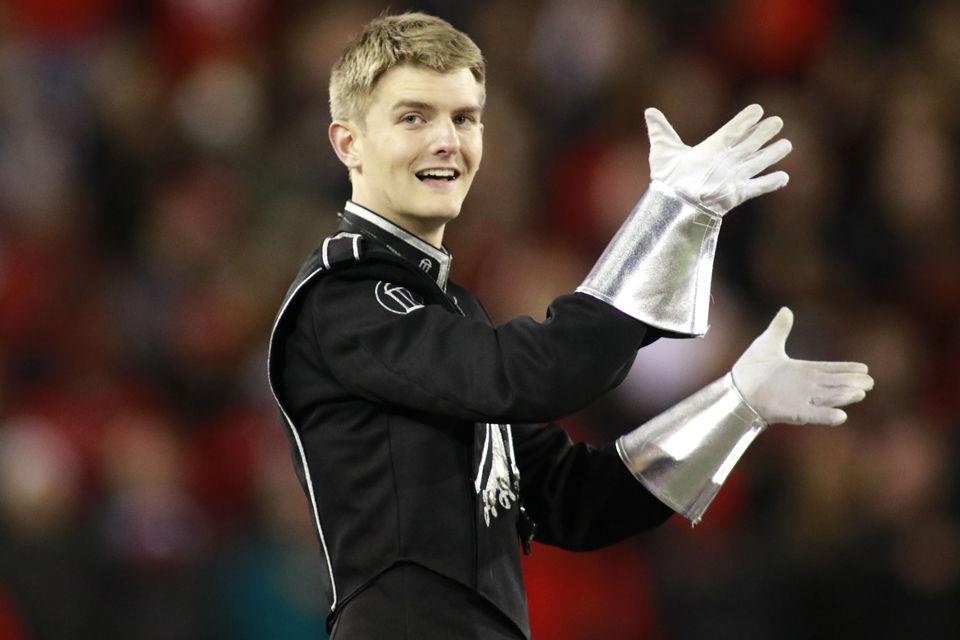 University of Georgia spring undergraduate commencement speaker Joshua Clifford will take the stage at Sanford Stadium on May 10.
The Redcoat Marching Band drum major said in a UGA press release he was honored and excited to take the stage in front of thousands of graduates and their friends and family members.
"I truly hope to send a message that all of my fellow graduates can take with them as we all finally leave through the Arch come May," Clifford said.
Clifford is currently a tour leader at the UGA Visitors Center and undergraduate assistant at the Community Mapping Lab. He will graduate with a bachelor's degrees in geography and comparative literature as well as a certificate in geographic information science. After graduation, Clifford will be moving to Portland, Maine, to intern for Esri, a GIS map making software company.
Frontier gift shop set to close, shift to online sales
After almost 30 years of providing local gifts to patrons, Frontier, located on East Clayton Street downtown, is closing.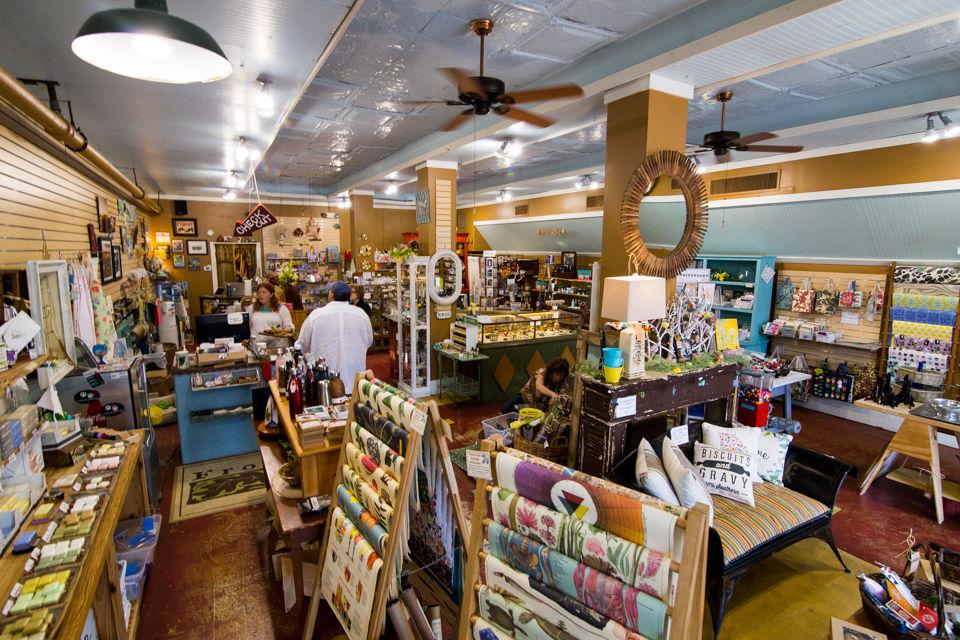 Frontier was opened in 1989, and it continues to cater to the community by selling merchandise from local artists and independent companies. The store does not have an absolute date for closure, but owner Devin Clower said they look to close around May. It is unclear what will move into the space.
Although Frontier's physical location will move out, the store will maneuver to the new territory of selling online.
Protesters marched for 'recognition and redress' of slavery at UGA
Athens community members, University of Georgia students and faculty protested the university administration's response to demands for UGA to acknowledge its history of slavery on April 29.
About 60 people marched from Tate Plaza through North Campus to protest outside the UGA Administration Building. Activists attempted to enter the building, but UGA Police Chief Dan Silk said only six people could enter. Leaders sought to schedule a meeting with Morehead and representative for the University System of Georgia Board of Regents.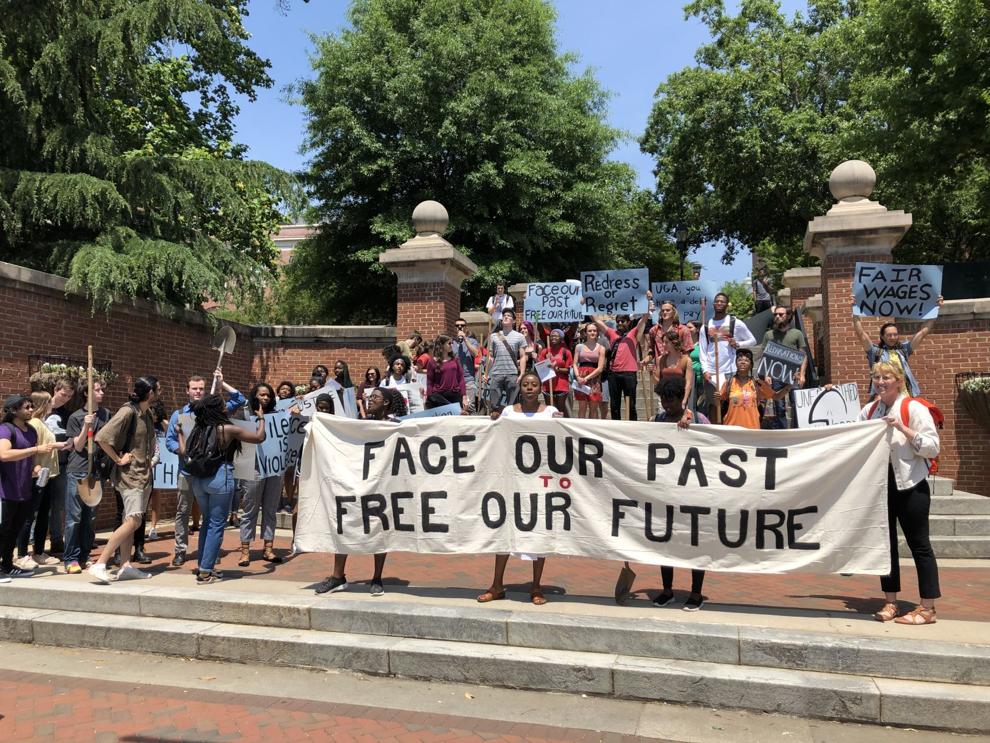 Members of the Coalition plan to attend a Board of Regents meeting in August after meeting with Morehead, Athens for Everyone member Rachelle Berry said.
Community groups have escalated pressure on the UGA administration since the premiere of the documentary "Below Baldwin" on March 31. The groups, which include Athens for Everyone and the United Campus Workers of Georgia, have since formed the Coalition for Recognition and Redress.
Athens Human Rights Festival held first day of events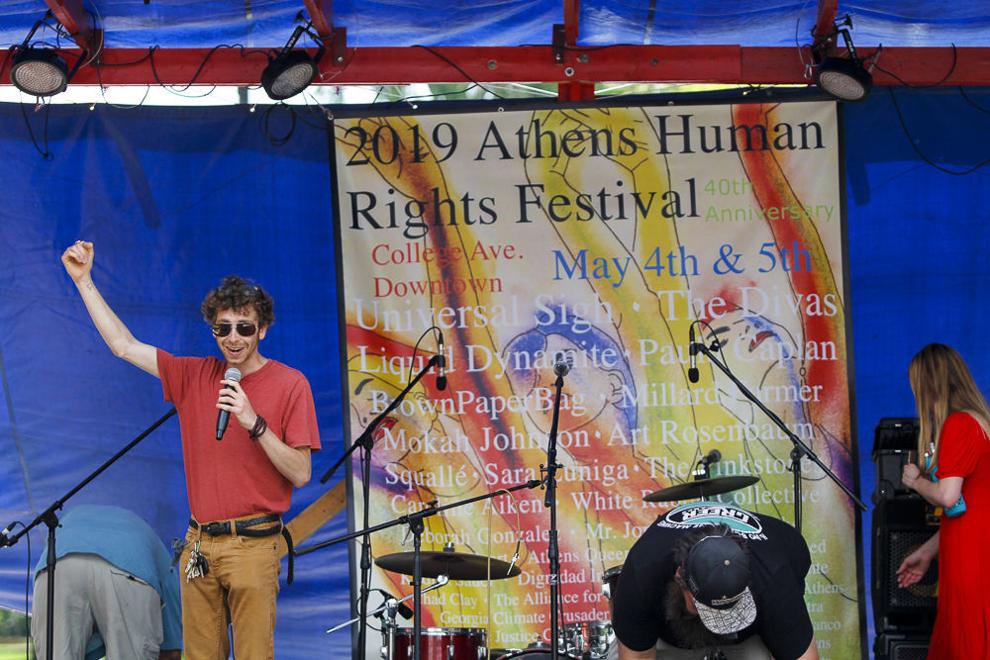 Despite the rain, Athens locals congregated downtown to fight for issues of injustice at the 41st annual Athens Human Rights Festival.
A stage was set up on College Avenue where musicians performed and people presented topics relating to the festival's "Social Justice, Environmental Justice" theme on May 4. The two-day event encourages the Athens community to unite for a weekend of activism.
The event features a variety of local artists to entertain attendees. In between musical performances, a speaker takes to the stage to talk about topics pertaining to human rights or environmental issues. In addition to the stage, rows of tables lined the street to educate attendees about various causes.
Organizations represented at the first day of the festival included Extra Special People, Athens Earth Strike and Live Forward. The event continues on Sunday, May 5.