Nearly 300 members of the Athens-Clarke County community partook in the seventh annual Chess & Community Conference. One of those 300 people was 14-year-old Serenity Murdie, who competed in the chess tournament as part of the "FM" chess team. The team named derived from FM radio, an inside joke that all three members of the team are on the same frequency.
"I didn't entirely come here to win. I just came to see all my friends here," Murdie said.
The event is more than the chess tournament which gives it its name. It is a festive affair filled with community interaction, competition and friendship.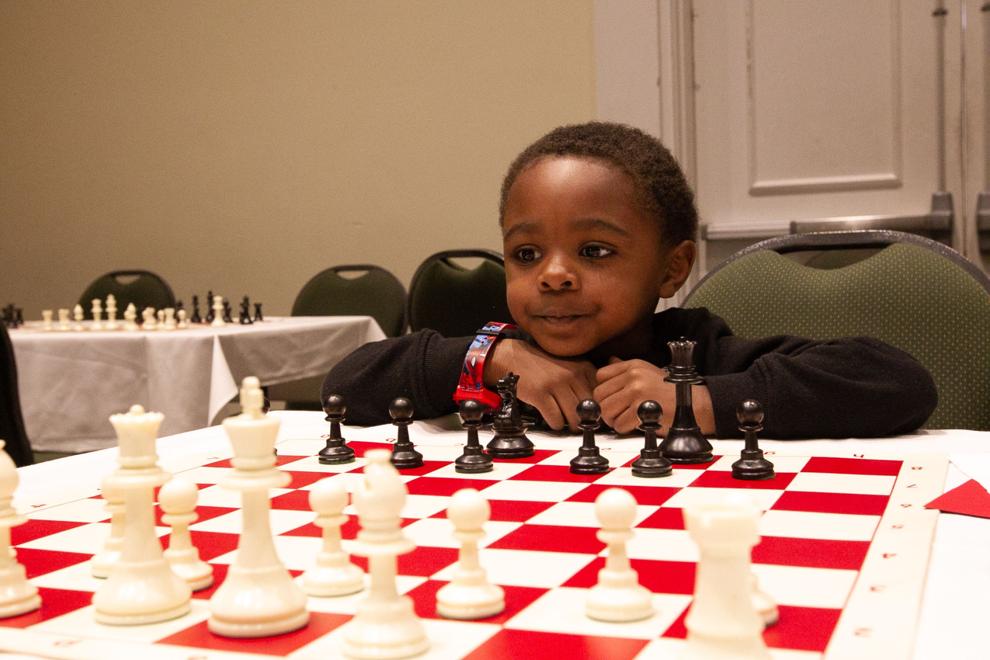 Chess & Community's founder, Lemuel "Life" LaRoche, started this organization and conference to bring the community together and address some of the challenges facing ACC's youth.
"A lot of the issues that [the youth are] dealing with is impulsiveness," LaRoche said. "Chess is a way to help them stop, think about whatever their plans are, how they are going to move forward and then engage."
For its seventh iteration, the conference's theme was "Your Power." As LaRoche explained, the theme was designed to ask those in attendance how they can leverage their power to help fix their community.
The conference main event was a three-round, youth chess tournament comprised of three divisions: elementary, middle, and high school. Each division featured four teams, with three members per team. In each division, the first place teams were awarded $700 and a trophy while the second place teams won $500.
---
"Chess is a way to help them stop, think about whatever their plans are, how they are going to move forward and then engage."
- Lemuel LaRoche, Chess & Community's founder
---
Although the youth chess competition remained at the heart of the event, the conference aimed to strengthen the community by hosting workshops, inviting speakers, awarding scholarships awards and showcasing a virtual reality and an art exhibition.
The conference featured prominent speakers from ACC. Mayor Kelly Girtz answered questions from the children. Other speakers include LaKeisha Gantt, Clarke County School District board member, and David Bradley, president of the Athens Area Chamber of Commerce.
One activity was "Justice Served, " which sought to foster positive relationships between the ACCPD and the community by having police officers play chess with the community's youth. Newly-appointed Police Chief Cleveland Spruill made an appearance.
While the chess tournament was quietly raging, some parents took the opportunity and attended one of the two breakout sessions being held. One presentation, "140-year plan," discussed escaping generational poverty and planning for the future. The other presentation was hosted by Envision Athens, a community organization, and group members outlined their plans and objectives to make the Athens community a better place to live.
As a part of the "Think Before You Move" Scholarship, Kourtney Mitchum, Jamia Echols, Lucy Yeomans and Paisley Whigham were all awarded $1,000 toward paying for attending a college of their choice. The four local high-schoolers were selected based on their responses to an essay prompt, asking how they used their power to "effect positive change" in their community.
Shervel Anderson, a kindergarten teacher at Chase Street Elementary School attended the conference today in support of the students at her school, describing the experience as "an opportunity to see students in their natural element." Anderson also brought her son to expose him to the diverse experience of a chess tournament.
In spite of its small size, chess spans the globe, connecting cultures and people alike. Because of its universal rules, the game can provide the opportunity "to play with somebody that doesn't look like you," as LaRoche describes.
"That's something I've learned when I went to Israel one year and I was playing chess with an old Russian man," LaRoche said, "I realized like, 'Wow everybody [plays] this game.'"