Sept. 5 wasn't just another Tuesday for Yeri Castro Garcia and Mariana Nunez. 
These two Georgia residents found out that their Dreamer status under the Deferred Action for Childhood Arrivals program will be revoked as early as March 2018.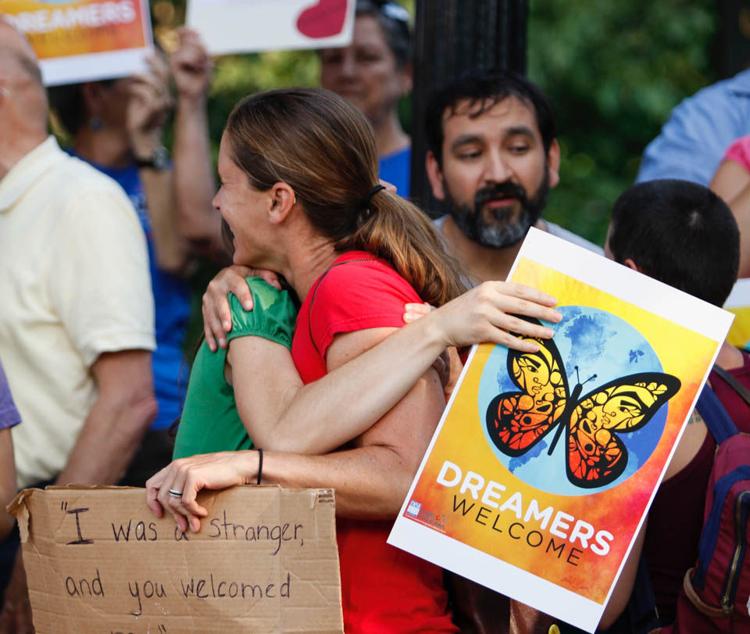 The decision has been a source of concern since Trump's inauguration, but the president has now placed the responsibility in the hands of Congress to determine an "orderly, lawful wind-down" to the program, potentially leading to recipients returning to countries they feel are no longer their home. 
"Before the final decision [to end DACA] was made, I spoke with my parents, and my dad told me 'Don't worry about it too much. Everything will be OK,'" Garcia said. "We just have to keep moving forward to matter what happens."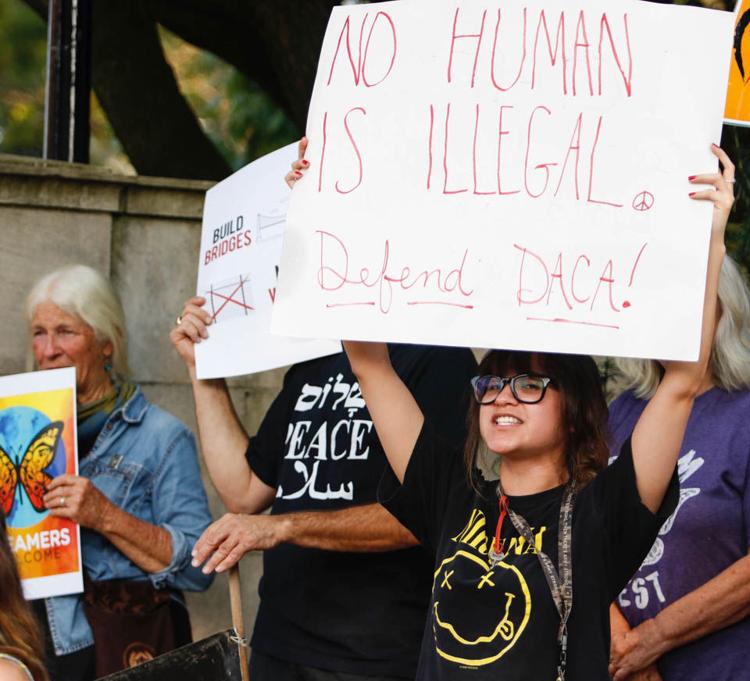 DACA was a national immigration policy implemented by former president Barack Obama in 2012, which allows certain undocumented immigrants who entered the country as a minor to receive deferred deportation for a renewable period of two years at a time. Once an undocumented immigrant received DACA clearance, it granted those individuals lawful presence, giving them the ability to obtain work permits and driver's licenses.
In response, Beto Mendoza, member of the Athens Immigration Rights Coalition and Dignidad Immigrante en Athens, immediately put together a protest for Tuesday evening, 5:30-6:30 p.m.
"We were waiting for the answer to the resolution on DACA, and when it was finished, we decided to show our support and send a strong message from Athens locally, especially to show support for the Dreamers and their families," Mendoza said.
Mendoza created a Facebook event and reached out to organizations and media outlets to get the word out about the protest. 
"We cannot be thinking we are not connected and that it's only for individuals," Mendoza said. "It's a community issue."
Over 23,400 Georgia residents are DACA recipients.
"I felt a little more free [after DACA]," Nunez said. "I got to go to college and pay slightly cheaper tuition. I just felt like a weight lifted off me. I didn't feel like I was going to get deported if I got stopped randomly."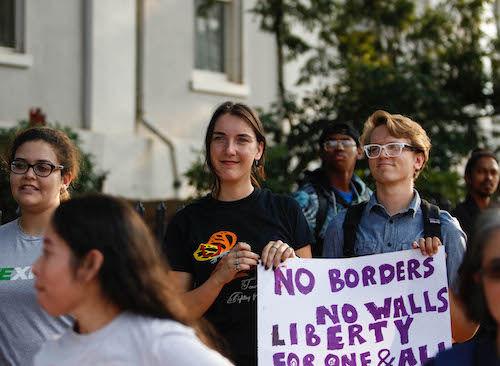 Nunez said her parents brought her to the U.S. when she was 10 years old after her father was denied from obtaining a visa.
Mendoza had a moment of silence for people who died while immigrating.
"The worst thing is deportation," said Mendoza. "If the administration started deporting all 800,000 DACA recipients, their parents will be affected and their families will be affected."
Emma Clarke, a University of Georgia student from Athens, said she knows individuals who would be directly affected if  DACA gets reversed.
"A lot of my coworkers have DACA, a lot of people I went to high school with have DACA and a lot of the kids I tutor have DACA," she said. "It's really the most pointless, xenophobic thing and just targets people." 
Mendoza said DIA will plan to work with other immigrant resource groups in Athens to provide all the support they can to recipients.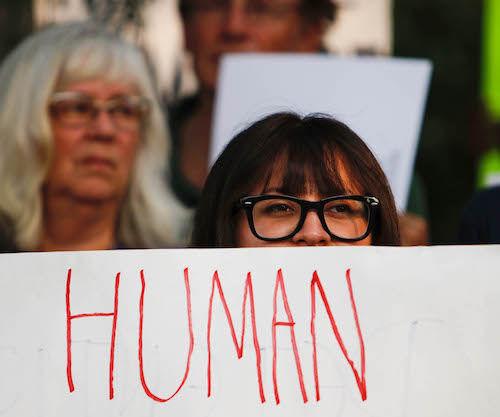 "I am really glad people are trying to do something, to fight back," Nunez said. "I'm glad that I have support, not just Hispanics, but a diverse group who supports me."
JoBeth Allen, co-founder of U-Lead Athens, an organization that mentors undocumented or under-documented immigrants,          invited everyone who would be affected by the DACA removal to stand with her at the microphone. 
Allen also encouraged protesters to continue to defend DACA by reaching out to their senators through phone calls and emails.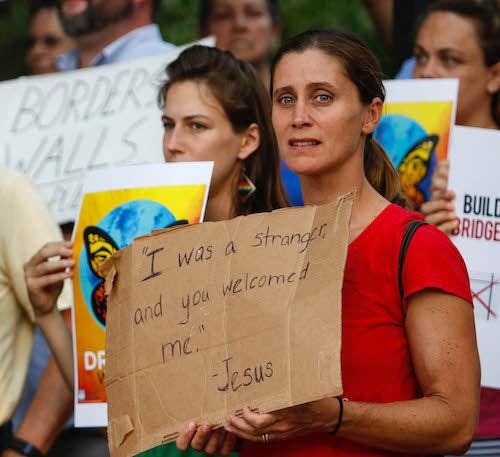 "Taking away these rights that people have had for the last five years is the height of cruelty, so we must educate our neighbors so they know what this is all about," Allen said.
She told the protesters about the Dream Act of 2017, which is a bipartisan bill "that would provide a direct road to U.S. citizenship for people who are either undocumented, have DACA or temporary protected status" and who are either working, in school or in a military program, according to the National Immigration Law Center. 
"I really just hope for bipartisan work to find a solution for dreamers and their families, because if March comes and there is no positive, long term replacement solution, there is really no benefit to anyone, regardless of their affiliation or status," Clarke said.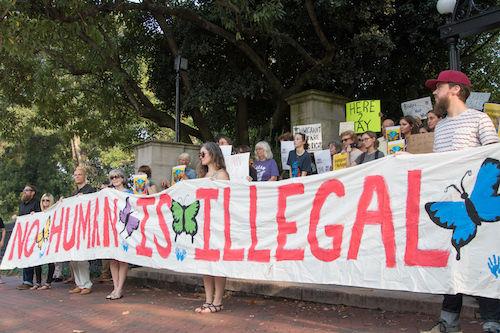 At the end of the rally, Mendoza talked with protesters and encouraged conversations among community members.
"There are steps of action as we are asking people to make a statement and make sure people understand that DACA is having an impact on our community," Mendoza said. "DACA was not given to us as a permanent solution, but we want everyone to know that we are fighting to get it back, and we are fighting for immigrant rights in Athens."