Fans of the NBC hit show "Parks and Recreation" know the protagonist Leslie Knope lives and breathes parks, nature and local government while serving her community in the fictional midwestern town of Pawnee.
Mel Cochran-Davis, assistant director under the administration division of the Department of Leisure Services, serves Athens-Clarke County in a similar fashion to Knope, ensuring the park and recreational facilities meet community standards, while also brainstorming ideas to improve the quality of life of ACC residents.
Cochran-Davis has worked in the department for 10 years and worked in Blairsville at the Union County Department of Parks and Recreation before coming to Athens. She said she loves to work in the department because of the public service she provides to the Athens-area community.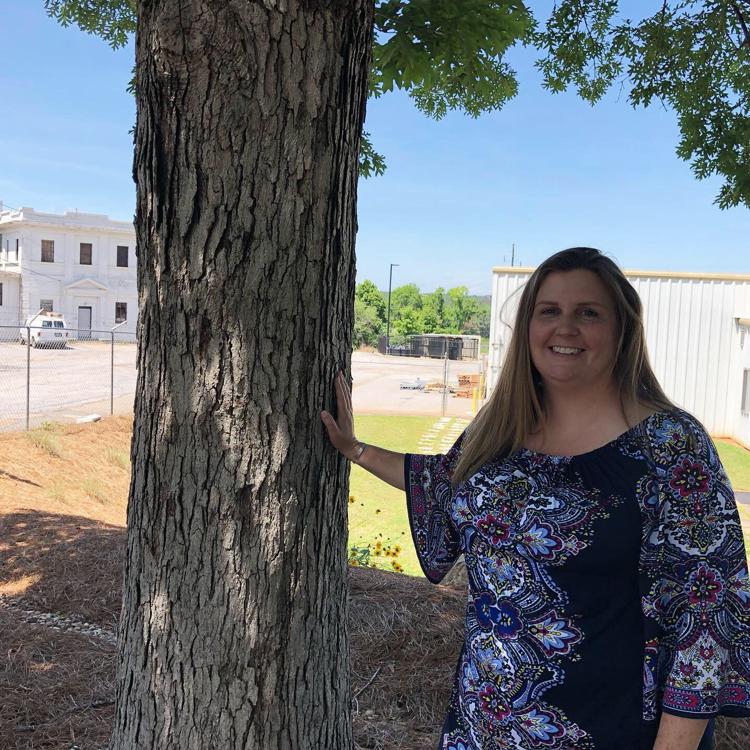 "I have a bit of a quirky personality, and I can use my creativity," Cochran-Davis said. "I'm really passionate about trying to reach out to the whole community, and I've got this really insane public service motivation. This job allows me to touch all of those aspects."
Enriching the lives of Athens residents
The administrative division includes landscape architects and park planners who combine aesthetics with functionality for both existing and new facilities in the county. The division houses the finance and marketing officials for Leisure Services, responsible for funding and grant writing within the department.
While Cochran-Davis' department ensures the parks and trails in ACC stay up-to-date and maintained, they offer so much more for the community than parks. The department has the parks and recreation side mastered, but they also maintain cultural hubs outside of the traditional park facilities such as the Morton Theatre, Lyndon House Arts Center and Sandy Creek Nature Center, Cochran-Davis said.
Leisure Services offers a variety of programs which allow Athens-area residents of all ages to participate in art classes, dance instruction, nature education, sports and theater.
Cochran-Davis said her department helps youth in the Athens community learn life-changing lessons and grow, whether it's learning how to work as a team while participating in a youth sports program, unlocking a passion for art or helping a shy kid project their voice in theater. She said the programs are good for parents, too, as it gives them a break and time for themselves.
With the increased use of smartphones and electronic devices by children, Cochran-Davis said she strives to get more children outside and interacting with nature.
"Kids don't run around like they used to, so when they get a chance to go out on a hiking trail and explore — find that cool bug or see that turtle up close — it's like nature is not this abstract concept anymore," Cochran-Davis said.
Across the age spectrum, the department helps senior citizens develop new interests and better themselves through exercise, engaging with others and becoming more social. Cochran-Davis said senior citizens often suffer from isolation, and she wants to ensure they feel comfortable in their community.
Coming full circle
Alex Bond, the new administrator under the nature division, serves as an example of the impact Leisure Services has on the ACC community. A graduate of Clarke Central High School and the University of Georgia, Bond played a part in the department throughout his youth, serving as a lifeguard in high school and working at the Sandy Creek Nature Center in college.
Bond has worked in the department full time since 2010. He took a 16-month hiatus from Leisure Services to gain administrative experience at UGA and returned to the department in June 2018.
Bond said he takes pride in working for Leisure Services for its impact on the community and feels ACC takes good care of its employees. But every job comes with challenges.
"People love their parks, but sometimes it can be an over-love," Bond said, "And we can't keep up with it."
While the department tries their best to meet the demands of their facilities, the fiscal budget makes it hard to support the cost. However, Bond said his department always finds a way to make it work.
The fiscal year 2019 capital budget included $7,902,500 for Leisure Services. The current fiscal year 2020 capital budget recommended by the mayor would allocate $8,095,600 to the department, a 2.4% increase from 2019.
The custodial crews responsible for cleaning the facilities and picking up trash are the "unsung heroes," Cochran-Davis said.
Bond said he prefers not to watch "Parks and Recreation" in order to get a break from park life. He enjoys visiting state and national parks, but it's hard to turn off his analytical view of park management, which often leads him to critique park infrastructure during his visits.
Cochran-Davis, on the other hand, said she enjoys the show and sees it as somewhat accurate of the job. She even sports an identification card of Burt Macklin, the FBI agent alter-ego of Chris Pratt's character Andy Dwyer, on a bulletin board in her office.
A full catalog of programs offered by the Department of Leisure Services can be found on the department's website.