After a Timothy Road-area resident suggested beefing up enforcement of speeding on the road, Athens-Clarke County Police Chief Cleveland Spruill joked with the residents to be careful what they wish for, as they'll be held accountable for speeding, too.
Drew Raessler, department director of ACC Transportation and Public Works, and Mike Hamby, ACC District 10 commissioner, joined Spruill to listen to approximately 60 residents who live in neighborhoods off Timothy Road. The residents suggested changes to the road for the local government to implement.
Timothy Road, once solely a residential area, now connects to U.S. Route 441, Epps Bridge Parkway and Atlanta Highway, leading to an influx of people who use the road to commute all across ACC and to Oconee County.
With an increase in traffic from commuters, residents complained of noise levels in the surrounding communities. One resident said he cannot hold a conversation on his front porch during rush hour because of the high level of noise from the road.
Currently set at 45 mph, several residents voiced their concerns about the speed limit on Timothy Road. Raessler said when determining speed limit, researchers look at the 85th percentile of speeds observed on a road, meaning the speed at which 85% of drivers travel at or lower.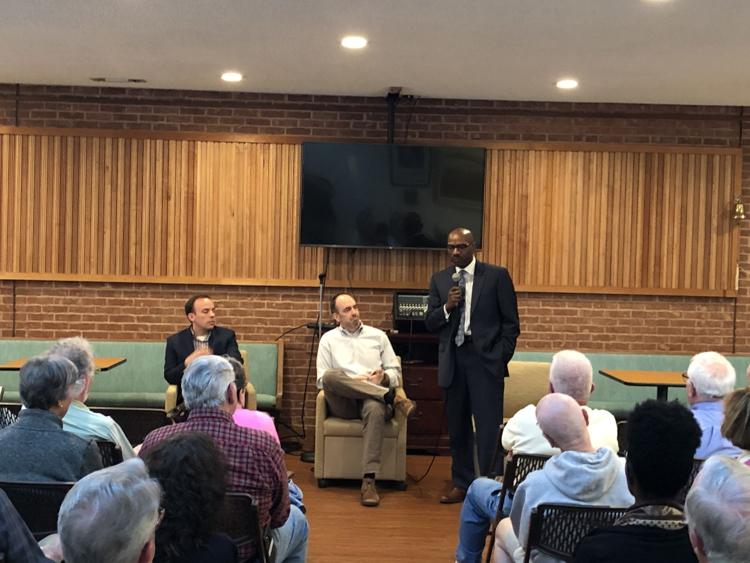 The sidewalk on Timothy Road only runs mostly on one side, though it is nonexistent for some stretches, and several residents suggested the construction of an additional sidewalk on the opposite side.
With the combination of a 45 mph speed limit and only one sidewalk lining the road, residents of the area said they avoid walking along the road because they feel endangered doing so. The ACC Department of Transportation and Public Works recently implemented red-brick crosswalks with flashing crosswalk signs, but one resident said while she appreciates the additions, she still feels unsafe crossing the road. Even after pushing the button to signal to oncoming traffic she wishes to cross, cars drive past without stopping.
With its extensive length and multiple traffic-prone areas it meanders through, travelers on Timothy Road use a variety of transportation methods. Several residents said bicyclists face risks from vehicles while on the road. One resident suggested constructing a separate bike lane, saying it would alleviate traffic slowdown and protect bikers from accidents.
The three public officials said they're seeking long-term solutions to the issues raised, and Spruill said increasing the enforcement of speeding will not permanently fix the problem in the community.
---
Clarification: A previous version of this article did not address the sections of Timothy Road where sidewalks do not exist. The article has since been clarified.