Immigration in the United States is a growingly complicated subject riddled with red tape, legal costs and greater insecurity of the future.
For the Rodriguez family, the cost of seeking asylum in the U.S. does not compare to the cost of remaining in their home country, El Salvador.
Extreme gang violence threatened the lives of the family of seven as other members of their family were killed by a local gang, according to a GoFundMe campaign page created in order to raise funds for the family.
The Rodriguezes, who have been given pseudonyms by the Athens Immigrants Rights Coalition to protect their identity while seeking asylum, incurred significant debt during their move to Athens.
After the family's arrival, they were met with even more financial strain.
"Immigration attorneys and application fees are extremely expensive. It's difficult if you do not have the legal documentation, you don't have a work visa, it's difficult to find a job," Kerry Steinberg, a Spanish instructor at the University of Georgia and member of the AIRC, said. "So while they are trying to apply for asylum, they are also having difficulties just paying their rent, buying food and paying their bills."
Steinberg has served as a "buddy" for the family for over a year as a part of a buddy system initiated by the AIRC.
She launched the campaign earlier this month to raise funds for the family, which will go towards legal fees and basic necessities, such as food and housing.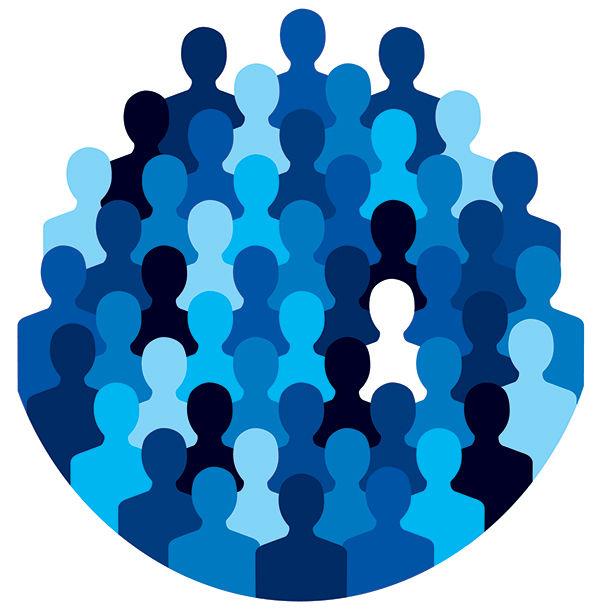 One of many
By being granted asylum in the US, individuals must first be defined as refugees: those who have left their home countries for fear of persecution. Once an individual is granted asylum, they are granted legal protection and a potential path to citizenship.
Legal protections for asylees include the ability to apply for a social security card, receive benefits and potentially, after one year, the ability to apply for lawful permanent resident status.
Following four years with a green card, individuals may then apply for full citizenship.
Steinberg works with the Rodriguez family and others like them to connect them to legal services in the area in coordination with Community Support for Families In Crisis, a team working within the network of the AIRC.
Steinberg works with the Rodriguez family and others like them to connect them to legal services in the area in coordination with Community Support for Families In Crisis, a team working within the network of the AIRC.
She said while the family is seeking formal asylum relief, the outlook of achieving legal status is grim.
"Are they at risk of deportation? Of course," she said. "The likelihood of them being awarded asylum, especially living in Georgia and given the current political climate around immigration, is, unfortunately, not super likely."
The Rodriguezes are just one of several immigrant families in Athens and around the state of Georgia facing unforgiving odds.
Georgia is known for having one of the lowest rates in the country for accepting asylum cases.
In Atlanta alone, judges denied asylum 98 percent of the time in the 2016 fiscal year, as was the same in 2015, according to the U.S. Department of Justice. In 2014, the denial rate was higher at 99 percent.
In 2016, 14 asylum cases were granted in Atlanta, whereas 590 were denied, according to the U.S. Department of Justice.
"Usually each family that we come across, we assist with basically one month of rent and bills just to help families get on their feet," Steinberg said. "But that was a year ago, for this family, and they're now in greater need."
Seeking support
Athens was once considered a "sanctuary city," or a city that limits its cooperation with the national government effort to enforce immigration laws, by many locals.
However, in July 2017, the Clarke County Sheriff's Office reversed its policy on undocumented immigrants.
The original policy did not enforce Immigration and Customs Enforcement's efforts to detain locals based on their immigrant status.
The new policy seeks to align itself with changes to the U.S. Department of Homeland Security's policy, supporting ICE officials with a warrant for arrest or warrant for removal or deportation.
"Things like [ICE] are coming up where it's making people's ability to work, to get to work, to live their lives and feel safe while doing so more and more difficult," Steinberg said. "So I don't think those challenges are helping their socioeconomic status."
Many local immigrant rights advocacy groups, including Dignidad Inmigrante en Athens, responded with protests, petitions and workshops educating immigrants on their rights.
"[ICE] is the magnificent terror machine of deportations of this administration," said Angel Torres, a member of DIA. "The Latino community is suffering because they are breaking families."
Torres said he has frequently participated in fundraisers for local immigrant families struggling to put food on the table.
"It is affecting all our Latino community because with new changes on immigration laws are making people lose jobs," he said. "We have all our hard-working construction people that are being harassed because their vehicles are carrying ladders or because they are brown."
Once one secures a job, Torres said, the challenges don't stop there.
"They have to pay for Uber or taxi cab to avoid being arrested for no driver's license, and then the Clarke County jail can put them on immigration hold," he said.
While working on other fundraising campaigns for families in financial need and at immediate risk of deportation, Torres said the hardest thing to witness is the breaking up of families.
"A sad fact was when we were at the fundraiser and I saw one of the daughters, the youngest one, and I asked her about what she wanted to to when she grows up, and she responded, 'I want to be an immigration attorney so I can help people like my dad,'" Torres said. "So this makes me sad because they are aware of what's happening."
Torres said he hopes that locals will be reminded of the strain immigrants seeking legal status are going through.
Sixty percent of children of immigrant parents in Georgia live in low-income families, according to 2015 data from the National Center for Children in Poverty.
"We are not rapists, we aren't thieves, we aren't here to steal jobs," he said. "We are here to be a part of this country and to give our kids a better life."
As for the Rodriguezes, Steinberg said she will continue raising funds for the family via a GoFundMe page, which has a goal set at $3,000.
As of Feb. 28, the campaign had raised more than $1,000.
"We basically just have to wait and see," Steinberg said. "Fortunately for the family, the process is so long that they're not at risk for deportation within the next year, I don't think."