Competitive athletes will be taking over Athens this weekend. This time, however, it's not football players headed to Sanford Stadium, it's dogs headed to the Classic Center.
Athens' local flyball racing club, Double Dog Dare, will be hosting its 11th annual flyball tournament Saturday, July 14 and Sunday, July 15.
The event is free to the public and will last from 8 a.m. to 4 p.m. Saturday and 8 a.m. to 2 p.m. Sunday in Ballroom 8 of the Classic Center.
This year's tournament will bring more than 45 teams of dogs from eight states to Athens, all hoping for a chance to become flyball racing champions.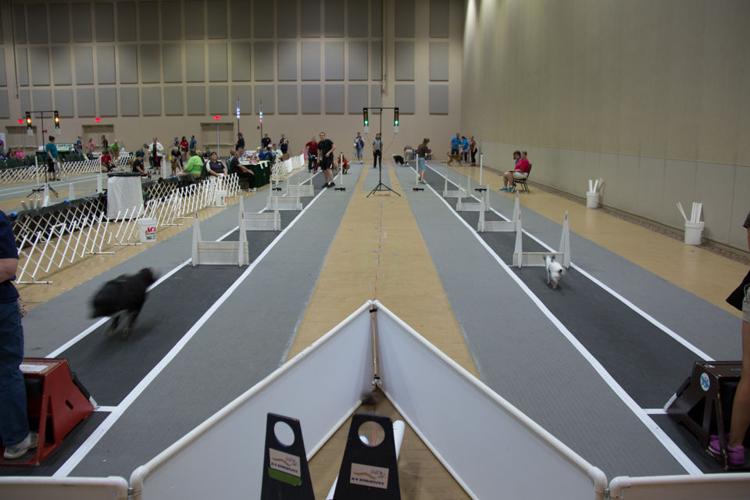 In the sport, two teams of four dogs race and jump over obstacles on a 51-foot track. At the end, they activate a spring-loaded box that launches a tennis ball for them to catch before racing back to their handlers, according to a press release about the event. The races continue in a relay fashion as the next dogs are released as soon as the first ones return.
"Flyball provides healthy mental and physical exercise for dogs, and creates a rewarding partnership between handler and canine. Also, unlike agility or most other dog sports, Flyball is a team sport, so clubs enjoy the camaraderie of practicing, traveling and competing together," the press release said.
Double Dog Dare formed in Miami in 2003 under the name "Raiders of the Lost Bark," but relocated to Athens two years later before changing the name. Today, they have 12 members and 15 dogs who compete regularly in events throughout the Southeast. Among their troupe is a Border Collie, Jack Russell Terrier, Miniature Australian Shepherd, Miniature Poodle, Labrador Retriever, Vizsla, Weimaraner and Whippet, the organization's website says.
The group typically practices in Winterville on a weekly basis and competes in monthly events throughout the Southeast.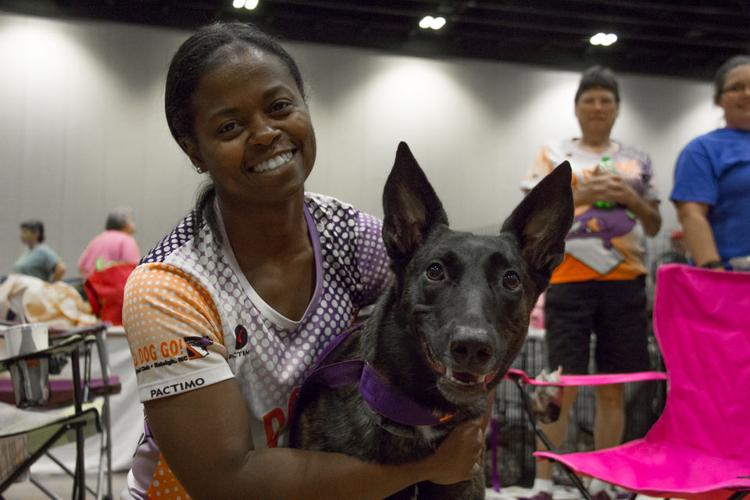 This will be the fifth consecutive year Double Dog Dare has hosted the tournament in Athens.
No non-competing pets or flash photos will be allowed at the event.