The Athens-Clarke County Federation of Neighborhoods hosted a forum on March 18 at Ciné to discuss the lack of affordable housing in ACC, inviting an expert panel to address a diverse audience of elected officials, members of various boards around the community and concerned citizens.
Panelist Heather Benham, the executive director of the Athens Land Trust, explained that affordable housing is housing that the owner spends no more than a third of his or her gross monthly income on housing cost, utilities included.
Over the course of 90 minutes, the panel discussed a wide array of topics orbiting affordable housing, ranging from the house's quality, racial disparities, stagnant wages, property taxes, renting, problems with local zoning ordinances and how ACC receives funding to provide affordable housing.
Funds from the feds
One of the ways ACC funds building and maintaining its affordable housing is through the Department of Housing and Urban Development's Community Development Block Grant Entitlement Program. Under this program, ACC is considered an "entitlement community."
Being an entitlement district, HUD directly gives funding to Athens communities to help "develop viable urban communities by providing decent housing and a suitable living environment, and by expanding economic opportunities, principally for low- and moderate-income persons," according to HUD's website. HUD gives ACC $1.2 million through the CDBG.
"If it sounds like it's not a lot of money, it's because it's not," said panelist Deborah Lonon, ACC's director of the Housing and Community Development Department. "Our need far exceeds $1.2 million [...] $400,000 will not build a home."
District Three County Commissioner Melissa Link, another panelist, explained there haven't been any general funds going to the housing department during her tenure. Link reassured the crowd by saying there are plans to change the lack of funding.
One plan that Link mentioned, as laid out by ACC's team of the Georgia Initiative for Community Housing in the most recent SPLOST proposal, would divert around $500,000 to buy land for affordable housing and make way for additional affordable housing developments.
Organization and government reactions
With the majority of his county's residents renting, not owning, their households, District 5 Commissioner Tim Denson was pleased to hear the panel echo his desire for more quality affordable housing up for rent.
However, Debra Brenner, a board member for the Athens Anti-Discrimination Movement, was disappointed when hearing Spencer Frye, a panelist who serves as state representative for House District 118, explained that Georgia's constitution makes it illegal to the government to set the prices of newly built houses low enough as to make it affordable housing.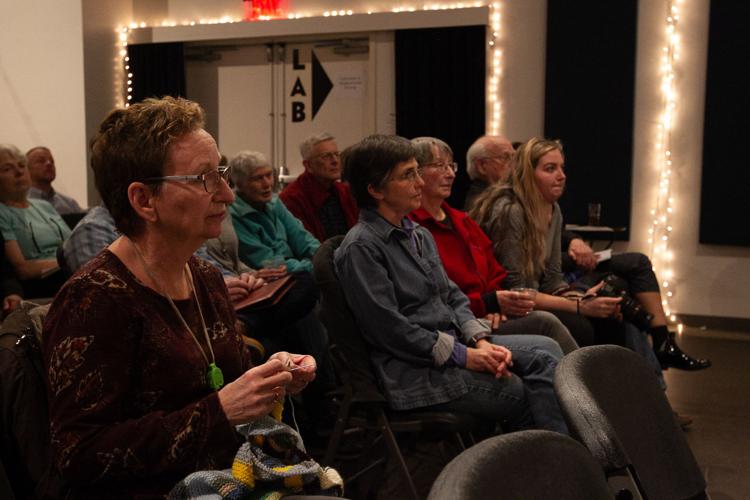 Despite the crowd's mixed feelings on this problem, Frye expressed his gratitude for community turnout.
"We're not going to solve [all the issues] right now," Frye said. "It's going to take a community. It's not going to be one group or one individual to make this thing happen."