Athens' first Tesla Supercharger station recently opened in Epps Bridge Centre, giving Tesla owners the opportunity to quickly charge their electric car within minutes.
Located off of Oconee Connector in the parking areas of Best Buy and Dick's Sporting Goods, this Supercharger station consists of 10 individual chargers and is available for use at any time for Tesla drivers.
The station is one of the most recent additions to Tesla's growing nationwide network of over 1,230 Supercharger stations, according to a press release from The Bishop Company, which manages Epps Bridge Centre.
"Tesla's working to expand their network of Superchargers and they're strategically placing them in areas where they find necessary," property manager Jason Crawford of The Bishop Company said. "They thought [Epps Bridge Centre] would be a great location to install some of their Superchargers."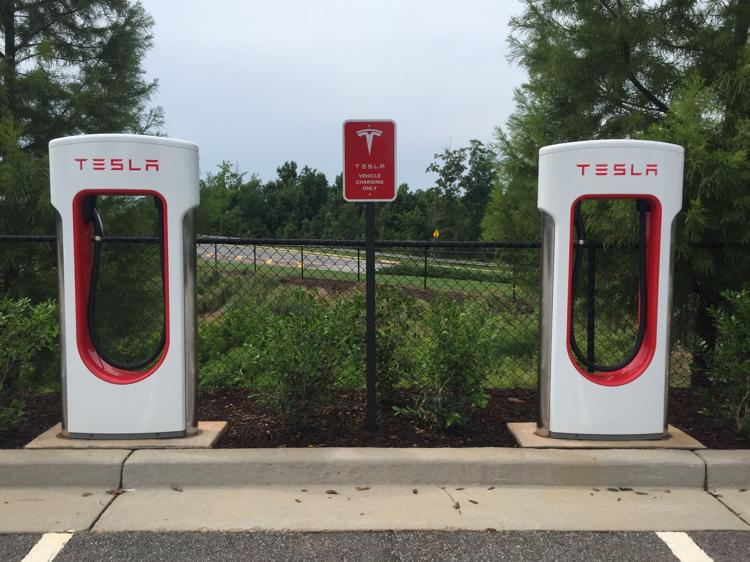 The Epps Bridge Centre station is one of only eight Supercharger stations in the state with 10 more expected to come soon.
Within 30 minutes, Tesla says their Superchargers fill batteries to approximately 80 percent capacity, while taking 20-30 minutes to fill from 80 percent to 100 percent capacity, according to the press release.
"It's great. I appreciate having [the new station] available," Tesla driver Chris Fromm said. "I live in Athens so I don't have to use it very often, but it's very convenient."
Crawford said The Bishop Company and Tesla worked to provide convenience in choosing a location, selecting Epps Bridge Centre due to its access to highways and its variety of amenities available.
The shopping center includes stores such as Banana Republic and PetSmart, restaurants such as Diablo'sSouthwest Grill and Groove Burger, a movie theater, restrooms, and sites that have Wi-Fi.
The location, for a Tesla driver who was traveling across Georgia, was an attractive aspect of the station.
"It makes [traveling] a lot more convenient when you're coming up from Florida and heading to North Carolina," Tesla driver Craig Curtis said. "We can take the back roads instead of going through Atlanta."
According to Tesla's website, those driving Tesla's Model S and Model X vehicles receive 400 kWh of Supercharger credits annually, allowing Tesla drivers using Superchargers to drive about 1,000 miles free of charge.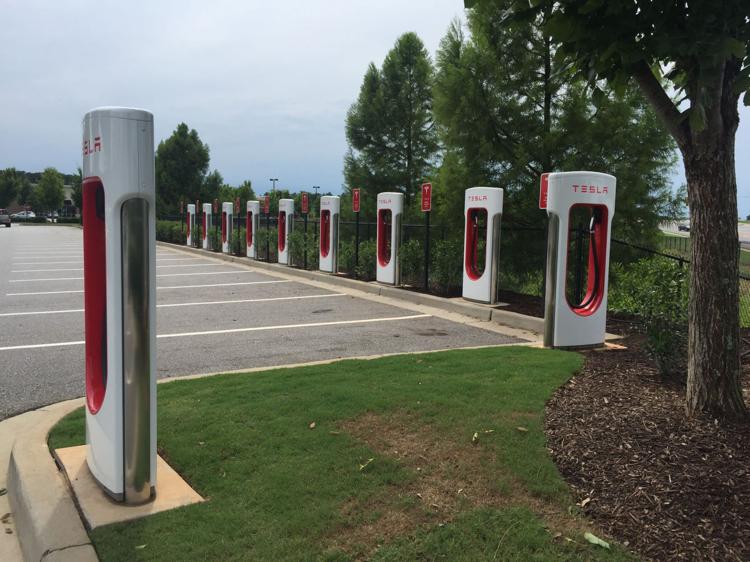 Those driving the Model 3 do not receive Supercharger credits and must pay, in Georgia, 22 cents per minute above 60 kW or 11 cents per minute at or below 60 kW.
Crawford said The Bishop Company is "exploring the option" of installing regular electric vehicle charging stations at some of their other centers in Georgia.