Before he was introduced to the world of chess, Ntela Diekumpuna was "a troubled youth getting arrested," in his words. But through Chess and Community, an Athens youth development organization, Diekumpuna turned his life around. 
Chess and Community was founded in 2006 by Lemuel "Life" LaRoche and later became a nonprofit in 2012. 
On Aug. 15, LaRoche was recognized by the Atlanta Braves and Fox Sports South as a local community hero for his work with the youth, such as Diekumpuna, at Clarke Central High School.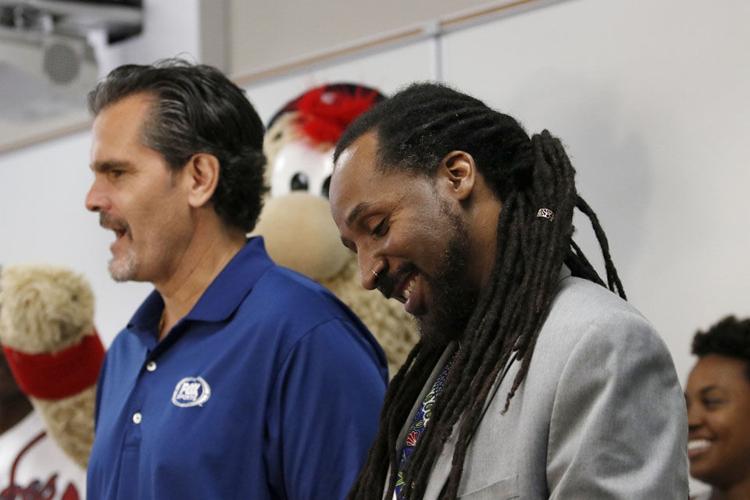 Diekumpuna, a sophomore at CCHS, was able to better himself and his grades through Chess and Community. 
"Coach Life just brings a lot of youth together," Diekumpuna said. "He just wants to make a safe place where you learn critical thinking, helps with academic enrichment and helps nurture young men and women to become better people." 
The Braves and Fox Sports South awarded LaRoche $5,000 to help enrich his program.
Being recognized was a surprise to LaRoche, who thought he would be teaching new recruits that day.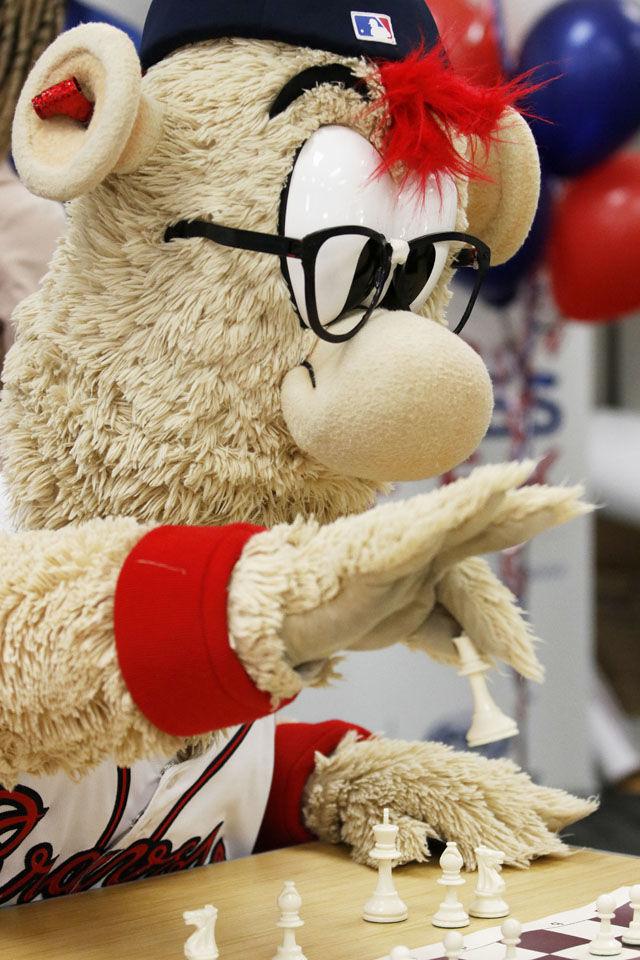 "With chess, I usually try to be three or four moves ahead," LaRoche said. "When I came, I'm like 'Okay, let's go. Let's teach. And then to see this was — Wow, I'm humbled."
Being recognized by the community and the Atlanta Braves meant the world to him, LaRoche said. 
"If we're not equipping these kids to be prepared for this world they don't have the skill sets, the experience [they need], then they're going to inherit the prison complexes," LaRoche said.
To prevent at-risk youth from the "school-to-prison pipeline," LaRoche uses chess as a bridge to teach children about useful life lessons. The nonprofit's motto is "Think before you move."
"It's so much more than chess. We want to teach them about the banking system, how to engage the community, how to speak and put together programs," LaRoche said. "To see that I can pick a kid up from the juvenile system and to see now that kid is a senior at UGA, it's inspiring."
Former Braves players were there to support LaRoche's recognition. 
"You see kids that are at-risk. They become less risk and then no risk," said Otis Nixon, Braves center fielder from 1991 to 1993. "We can't have enough of it at this time … with so much negative that's going on."
LaRoche was also recognized in the fourth inning of the Aug. 15 Braves game, after meeting the team at batting practice with his family and 50 of his closest friends. This was a part of Community Heroes Week in which the Braves and Fox Sports South recognize different honorees and surprise them with a VIP experience at SunTrust Park.