In the late 1990's, Wesley Rogers had no idea his experiences as a University of Georgia undergraduate student would lead to the business he runs today.
Now, Rogers is the President and CEO of Landmark Properties, the nation's largest general contractor and developer of student housing. Inspired by these achievements, Rogers is also a recipient of a recent award, Ernst & Young's Entrepreneur of the Year Award for the Southeast US in Real Estate and Construction.
His involvement with Landmark Properties has led to The Standard at Athens' construction as a location for students to experience the downtown lifestyle of Athens. The construction of The Standard as an accessible apartment complex for students was inspired by Rogers' senior year at UGA, when he was living in the University Towers apartments downtown. According to Sarah Mouvery, Rogers' executive assistant, Rogers "recognized the value in a pedestrian lifestyle" during the time he spent living downtown.  
Rogers time at UGA was extensive, having acquired both his Bachelors degree in Finance his and Masters in Business Administration (MBA). He said his time spent at UGA was filled with great experiences and left him with many close friends and business associates. Among these is Chief Operations Officer and Vice President James Whitley, his partner in forming Landmark Properties in May of 2004.
"There are several professors at UGA who influenced my career path, including Henry Munneke and James Verbugge," Rogers said. "The best thing I took away from my time at UGA is all the relationships I created."
As a Terry College of Business student, Rogers was able to capitalize on the important aspects of what would later become his future career.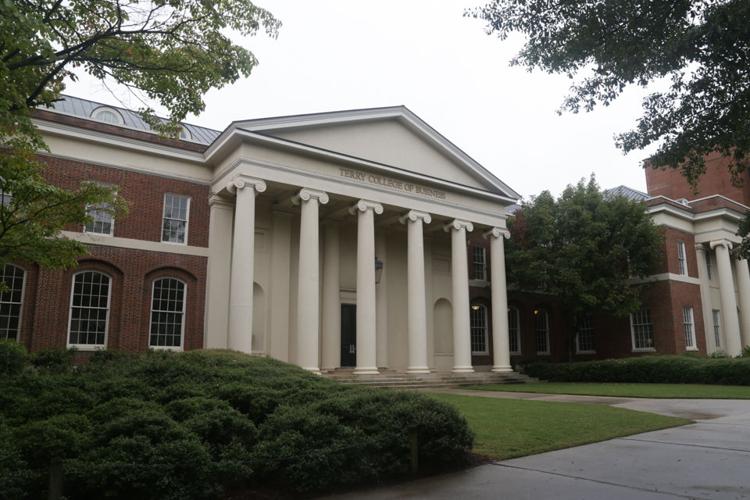 "I would advise anyone at Terry looking to follow a similar trail to work hard in school and become as proficient with your financial skills as possible," Roger said. Roger advised students to participate in internships every summer and during the school year because it can "not only can help get your foot in the door, but it also allows you to see what you may or may not like doing."
Rogers also suggested for students to search for a mentor in their chosen field to help guide them as they "plan out [their] career path."
With the use of these ideas he is suggesting, Rogers has been able to build his business up to invest in numerous local properties, including Creature Comforts Brewing Company. Currently, Rogers is working on developing more properties Standard in areas such as Flagstaff, Arizona, State College, Pennsylvania, Orlando, Florida and Berkley, California.
Rogers' role in the construction of The Standard is fueled by his desire to urbanize student housing and introduce a higher-scale way of living for students.
"What you've seen over the last several years has been more of an urbanization of student housing, where more institutional players are coming in and developing these higher-end, more urban-style properties to cater to the needs of today's college students," Rogers said in a 2015 interview with CNBC.
Rogers has developed properties similar to The Standard in Baton Rouge, Louisiana and St. Louis, Missouri. As his developments continue, Rogers has stated he will continue to up the game on his elaborate properties.
"We're going to be catering more to […] 10 percent of our unit types, making them super premium, offering larger square footage, more amenities for those residents, maybe two-story rooftop townhomes with private rooftop patios," Rogers said to CNBC.  
With housing in Athens and many other large universities being increasingly demanded, Rogers' developments are planned to make appearances at many more schools to come. According to the Landmark Properties website, Rogers has "overseen the design, financing, development and operations of nearly $2 Billion worth of new construction student housing." 
As demands incline, Rogers' implementing of new, urban-style living will continue to be seen across more platforms and in many more cities throughout the United States.