With just 78 days until the 2018 midterm elections, the Athens-Clarke County Republican Party kicked off campaign preparations on Aug. 20 with a Monday night cookout celebrating the opening of its 2018 election headquarters.
Housed at 135 Athens W. Parkway Suite A, supporters gathered under tents and a banner reading "Republican Party" to see the new headquarters and hear from party leadership about what's to come.
The event formally began at 6 p.m. when ACC GOP Chairman Gordon Rhoden introduced a supporter who said a prayer over the food and called for God's guidance in the elections. Hot dogs, hamburgers, chips, Chick-fil-A sweet tea and other cookout staples were served.
Rhoden stated the headquarters will serve as "a good place to meet some area people," provide campaign signs and sign up volunteers and newsletter recipients.
Available inside were stickers, pamphlets and other handouts for local campaigns such as those of Houston Gaines in Georgia House District 117 and Marcus Wiedower in 119, as well as forms for potential volunteers.
Gaines, the first candidate but fourth speaker of the night, spoke about the importance of grassroots support, as well as showing a contrast between candidates in the upcoming election.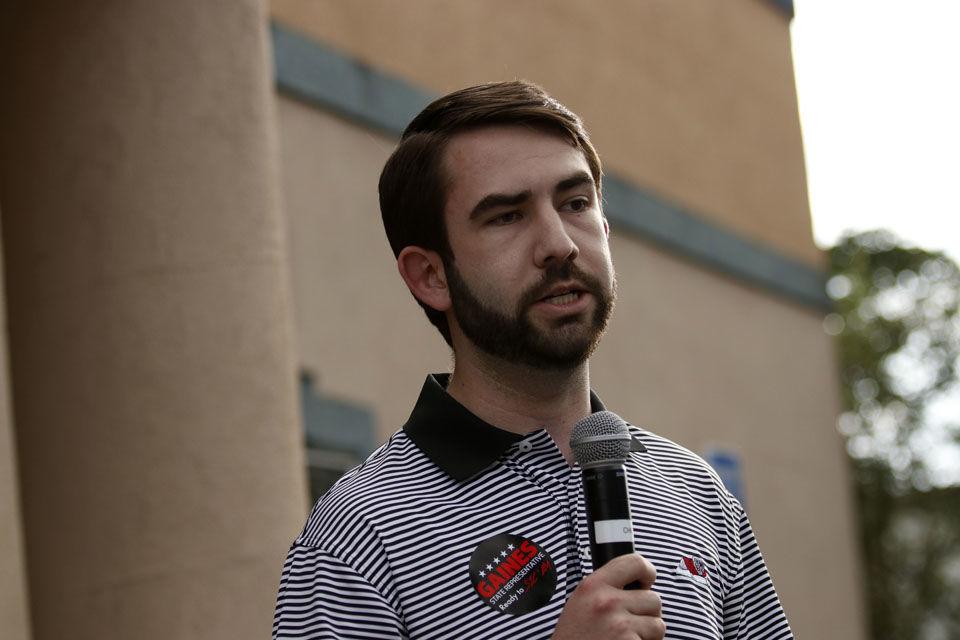 "I think there couldn't be a more clear contrast in many of these races including my own, running against somebody who is about as far out there left as you can get, and she's very open about it," Gaines said. "We've got to let folks know that."
Gaines is opposing incumbent Deborah Gonzalez in a rematch of last year's special election.
Wiedower is also engaged in a special election repeat against incumbent Jonathan Wallace, who won last November by defeating Wiedower and two other GOP candidates.
While speaking, he borrowed a line from GOP gubernatorial candidate Brian Kemp's, campaign,saying the election would be "for the soul of Georgia" and asked voters to confront people who might not otherwise vote.
"Shame them, do whatever you have to do to get them to the polls," Wiedower said.
Local GOP state senators Frank Ginn of District 47 and majority leader Bill Cowsert of District 46, who are facing opponents Dawn Johnson and Marisue Hilliard, praised the tenure of Republican administrations in Georgia's government.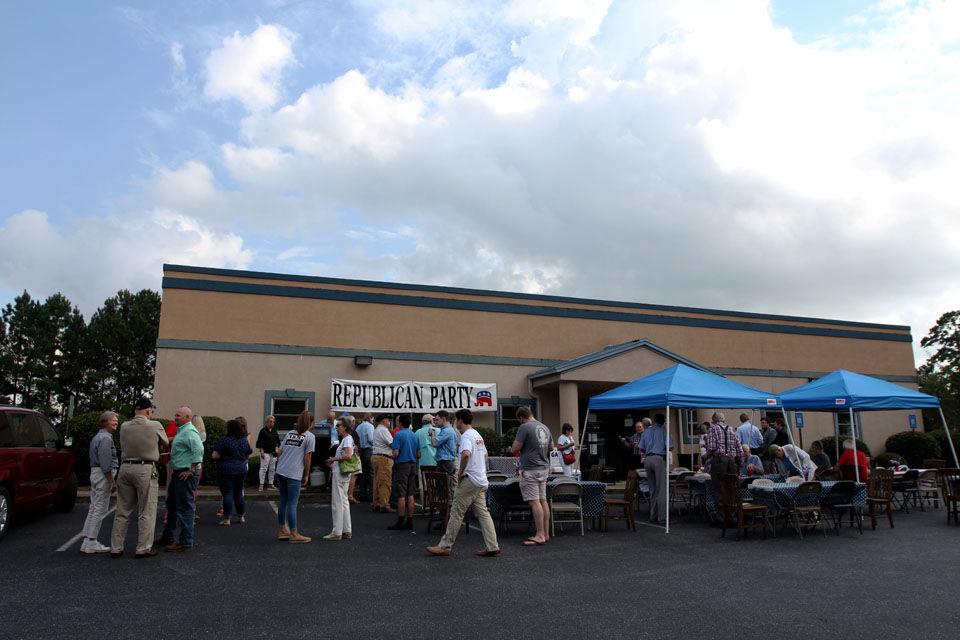 "Since we've been in control since 2002, we've created this infrastructure, this educational system, this healthcare system that have made us the envy of other states and we have to keep that," Cowsert said.
Two University of Georgia students also gave short speeches. College Republicans Chairman Ethan Pender spoke on behalf of the student group and Jody Hice's campaign manager Justin Doil spoke in Hice's absence. Hice faces Democrat Tabitha Johnson-Green in November.
Marty Kemp, Kemp's wife, also spoke on his behalf. So did a representative of Agriculture Commissioner Gary Black in his race against Fred Swann, and Rhoden, who spoke again on behalf of lieutenant governor candidate Geoff Duncan in his race against Sarah Riggs Amico.
Kemp is facing Democrat Stacey Abrams, former minority leader of the Georgia House of Representatives.
Rhoden decried Abrams policy positions and stated they were in fact not liberal, or even progressive.
"Don't give me progressive, I know you're here, I know The Red & Black is here and everybody else, I don't care, you can put this on record, don't give me progressive, they're socialist. They're socialist ideals," Rhoden said.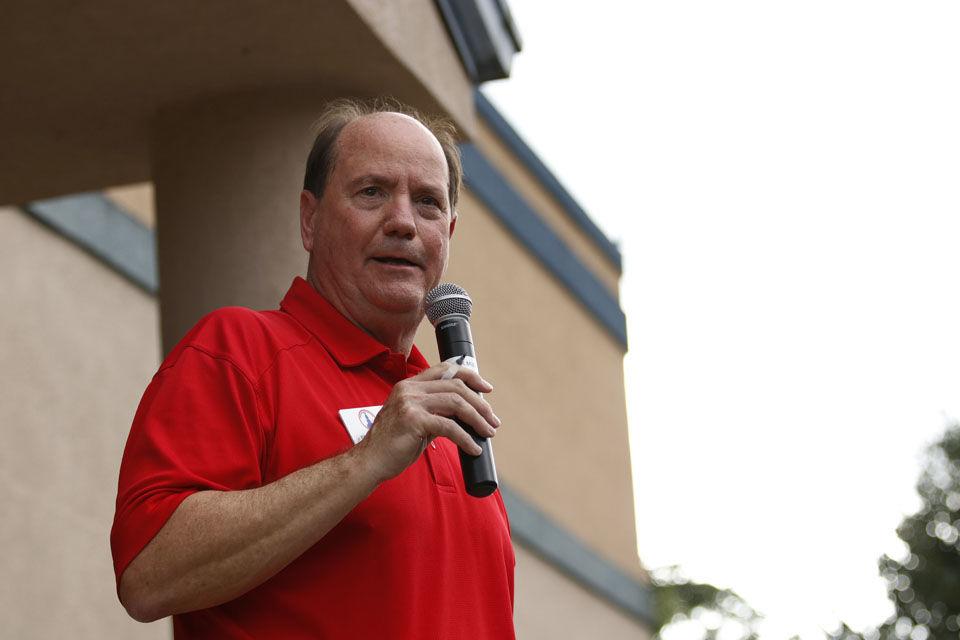 Rhoden closed out the speeches by reiterating the need for voters to vote not just for governor, but also races like insurance commissioner and lieutenant governor.
"This is important. This is not a game," Rhoden said. "You can spend millions of dollars on television advertisements, you can spend millions of dollars on signs, but what is gonna count is when those people walk in that booth."
With the lineup of speakers finished, the event ended before 7:10 p.m. in response to encroaching rain. As volunteers and politicians alike returned to their cars, Rhoden shared his hopes for the upcoming election in an interview.
"I think one of the things we would like to see in Athens-Clarke County is more of a dialogue," Rhoden said. "And to sit down and really intelligently discuss the differences without shouting and without protest, without people screaming people down and let people decide for themselves."