Many University of Georgia students spend their weekend nights in bars and music venues along the streets of downtown Athens, a sight just as classic as the city itself.
Ursula McPherson-Vitkus is one of those students.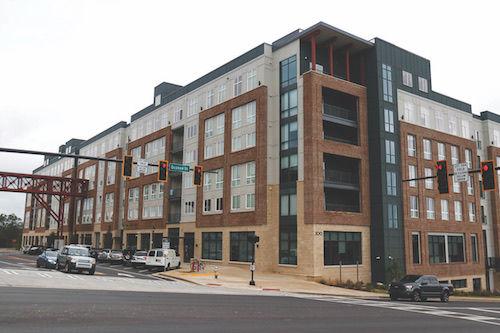 "As a 21-year-old college student, I drunkenly walked on the street back and forth from downtown on many nights, hooting and hollering in the way we obnoxious Georgia fans all want to do," she said at the Athens Mayor and Commission Meeting on Sept. 5.
But now, McPherson-Vitkus is wondering if the same atmosphere of the Classic City she knows is being swept away by more high-rises being built downtown.
The newest of these high-rises, as approved at the meeting, will be built on 155 Mitchell St. near Nuci's Space behind the Steeplechase Condominiums and marketed for retirees.
"Athens has turned into a great, big bar," said Edward Allen, a lawyer speaking on behalf of Nichols Land and Development. "We've done everything to bring in a good project and to balance out what's going on in our community."
Carl Nichols, Athens resident and president of Nichols Land and Investment Company, said the condominiums would counteract the "great, big bar" of downtown by welcoming retirees into 123 two-and-three-bedroom units that will be walking distance to UGA and downtown Athens.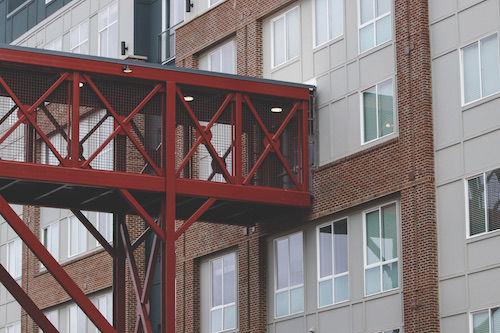 "I think we have adequate student housing downtown, but we don't have adult housing," Nichols said.
The condominiums will be for sale to adults in Athens, and the high-rise will also include a full floor of office space and three levels of parking.
The approval of this high-rise resulted from a 7-3 vote in the commission after three hours worth of arguments from Athens residents and UGA faculty and staff against the proposition.
Abigail West, a UGA student, pointed out potential sustainability issues and brought up the one-year moratorium that was put into effect in February to limit new buildings and excessive construction downtown at the commission meeting.
District 3 Commissioner Melissa Link said the proposal acted through a "loophole" that avoids the restrictions of the moratorium, because developers are not expected to break ground until after February of 2018.
Nichols said construction of the 10-story building, is set to begin in April of 2018. He said because the moratorium would be lifted by the time of the construction, the idea and development of the high-rise coincided with the rules currently in place.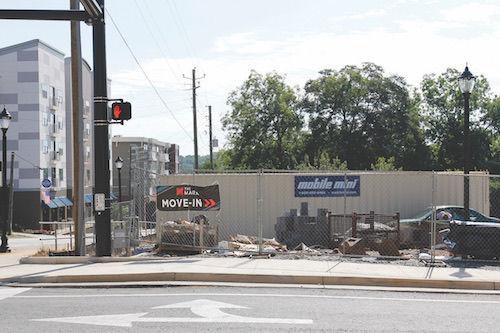 Link was one of the three commissioners who opposed the construction, and based her argument around citizen's complaints problems with the recent construction of The Mark Athens as reason to vote against the Mitchell Street high-rise.
The Mark is a luxury apartment complex designed for UGA students.Nearly 1,000 students moved into the complex before classes began the middle of August, which closed Oconee Street to allow for the traffic from these new residents.
"Downtown is for everybody," Link said. "People care about what this town looks like, we are called the Classic City because people care."
At the commission meeting, Nichols said the Mitchell St. development is expected to bring in approximately $700,000 in tax revenue. Nichols also said the office space could bring in approximately 100 jobs to the downtown area.
"This is designed to serve a purpose," said District 7 Commissioner Diane Bell. "We need that tax money and that income. It feels like a solution."
Charlie Maddox, former Athens Housing Authority chairman, asked what the government could do with that money to potentially assist in alleviating the affordable housing issue.
According to One Athens poverty data, approximately 11,000 households are qualified to be considered "living in poverty."
District 4 Commissioner Allison Wright said she wished for a "blended community" and in the end, voted to approve the high-rise.
Others remained less optimistic about the development's potential.
"The citizens of Athens have just been robbed," said John Fortuin, president of a local homeowners' association in the Kenny Ridge Community.
McPherson-Vitkus agreed.
"It will serve as a hulking, empty reminder of the priorities of this council." said McPherson-Vitkus at the meeting.