Despite national backlash regarding a proposed Georgia bill that would restrict abortions, the "Heartbeat Bill" cleared its last legislative hurdle Friday. To become law, the bill will have to be signed into law by Gov. Brian Kemp, who has expressed support for the bill.
House Bill 481, nicknamed the "Heartbeat Bill," restricts abortions once a heartbeat is detected around six weeks into pregnancy — before many women might be aware they are pregnant. Current law allows abortions until 20 weeks.
Our efforts to protect life do not end here. We must work to ease the adoption process, find loving homes for those in foster care, protect the aging & vulnerable. Together, we will ensure that all Georgians are safe & have the opportunity to live, grow, learn, & prosper. #gapol

— Brian Kemp (@BrianKempGA) March 29, 2019
First introduced on Feb. 25, it passed the House on March 7 and passed the Georgia Senate on March 22. After a final review by the House, it passed, which was not a surprise considering its early support from the governor and other Georgia Republican legislators.
In addition to the heartbeat rule, parents will now be able to claim the fetus as a dependent on their taxes, and fetuses will count toward the population in the census.
Exceptions to the restrictive heartbeat rule include if the pregnancy was caused by rape or incest and if a police report is filed, if the mother's life is threatened or if the fetus is non-viable, meaning not capable of living or developing.
Companies and celebrities have opposed the bill, and there's talk this bill may have a negative effect for Georgia's economy. University of Georgia students and Athens community members marched on March 27 in a last-ditch effort to sway their representatives to vote no to the bill.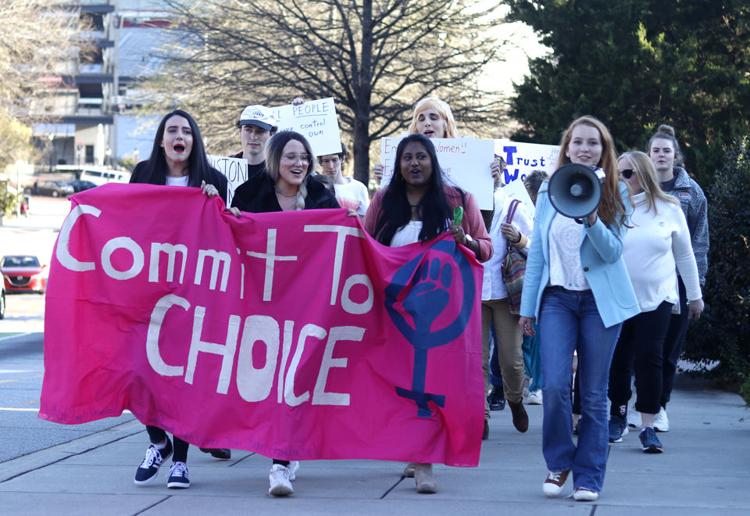 When the bill wasn't discussed on Thursday, March 28, there was some hope this opposition would create change, but support for the bill, which mirrors other restrictive abortion laws across the state, prevailed.
Well the House just adjourned for the day, Thursday session has come and gone, and #HB481 never came up. That means IT'S WORKING!

— Planned Parenthood Southeast Advocates (@PPSE_Advocates) March 28, 2019
States such as Mississippi and Tennessee have crafted similar bills, and it seems like there's a national trend to bring abortion regulations to the Supreme Court once again now that there are a majority of conservative-leaning justices.