Republican candidate Jody Hice seals his third term in office as the representative for Georgia's 10th Congressional District, polling 63 percent of the votes with 80 percent reported by unofficial results from the Secretary of State's Office.
His opponent, Democratic candidate Tabitha Johnson-Green was Hice's first challenger since elected in 2014.
Hice hosted his watch party in conjunction with Brian Kemp, Republican candidate for governor, at the Classic Center on Tuesday, Nov. 6.
In the primary election on May 22, Hice, the incumbent for the seat, received more than 42,000 votes, sealing his place in the midterms by a landslide. The landslide continued in the midterm elections as well against Johnson-Green, a political newcomer who came out of left field to challenge the established conservative.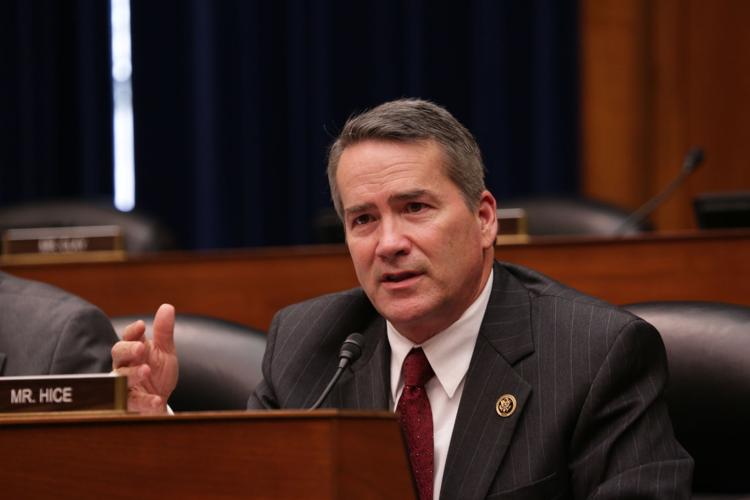 Since taking office in 2015, Hice has served on the House Armed Services Committee, the House Oversight and Government Reform Committee and the House Natural Resources Committee.
During his current term, he served as vice chairman of the Subcommittee on Government Operations for the Oversight and Government Reform Committee.
Hice sponsored H.R. 586, the sanctity of human life act, as a pro-life advocate, calling life "a gift from God" and "the most fundamental of all human rights" on his campaign website. If passed, the bill would "end the plight of abortion on our nation," according to his website.
Additionally, as a member of the National Rifle Association, Gun Owners of America, National Association for Gun Rights and Georgia Carry he plans to defend the right to keep and bear arms.
As for immigration, he wants to secure the U.S. borders and only welcome immigrants who come legally. He supports President Donald Trump's plan to build a wall between Mexico and the U.S. and wants to end birthright citizenship "for babies born illegally in the United States."
He also wants a tax reform, a replacement for Affordable Care Act and a restoration of Judeo-Christian values, all goals he intends to pursue in his third term in office.