A man calling himself a saint was arrested Tuesday after elbowing a student while preaching outside of the Tate Student Center at the University of Georgia.
The man, his wife and two children preached outside the Tate Student Center near Lumpkin Street, holding signs reading "You deserve hell" and reportedly telling passing students they were "sinners" and "whores."
The student who was hit, Keaton Law, said it was his "personal mission" to remove the preachers from campus.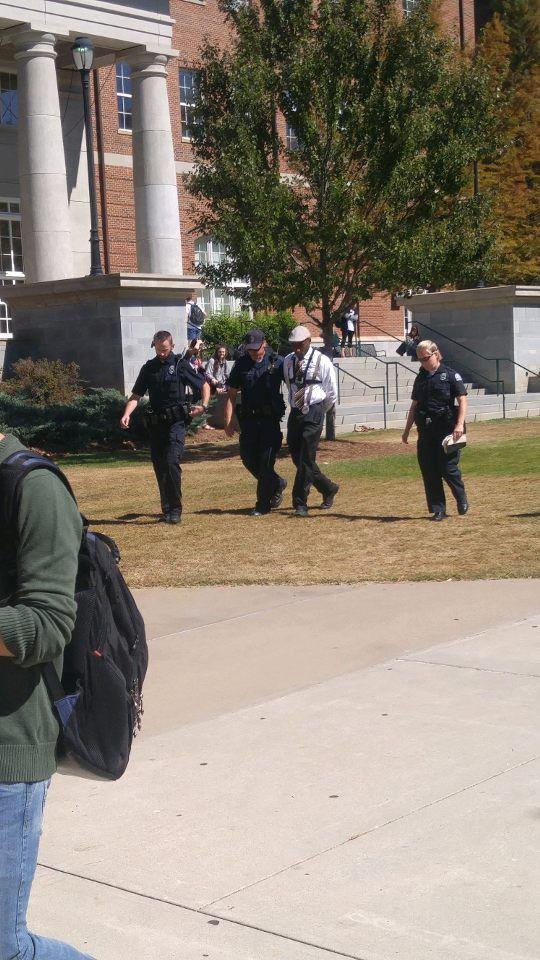 "This man came to our campus yesterday with a couple of his buddies claiming to be saints, and they were just preaching hate," Law said. "And I don't think that's acceptable. We shouldn't be subjected to that kind of verbal abuse all day."
Law said since he only had one class today, he wanted to ensure the preachers were removed.
"I made it my mission. I said 'I'm going to drown them out. I'm going to talk over them,'" he said. "Eventually it just became too much for him and he elbowed me in the face and it pushed me."
Law said he plans to press charges.
"At that point he had broken the law," he said. "And my mission was complete."
The wife and two children collected their signs and began to walk up Lumpkin Street towards the Tate Student Center parking lot. The man's wife declined to comment on the incident.
The Red & Black is in the process of obtaining a police report of the incident.