It's expensive to run a brewery. Aside from payments for transporting products across state lines, the average brewery uses five barrels of water for one barrel of beer, according to Terrapin Brewing Co. President Dustin Watts. Packaging is costly, too, by requiring large quantities of plastic and aluminum, like the 23.5 million aluminum cans that Terrapin projects to have produced by the end of 2019.
Brewery staff anticipate this monetary cost when going into the business, but some Athens brewers have environmental cost on their minds, too.
Athens-based Terrapin Beer Co. uses 1.4 million kilowatt hours of electricity per year, for example, and has implemented its sustainable "Terraprint" initiative in order to account for these environmental expenditures.
Terrapin has operated a wastewater pretreatment facility since the end of 2015, and now the brewery plans to construct between 950-1000 solar panels on its roof beginning in October.
The installment will take six to eight weeks, according to Watts, and the project will account for 30% of the brewery's energy usage once in effect, which is the equivalent of taking 65 passenger cars off the road every year, according to the Sept. 4 Terrapin press release.
The remaining 70% of energy used at Terrapin accounts for other expenditures in the brewery, such as lighting the building, maintaining air conditioning and operating lights and sound systems for its special events, Watts said.
For breweries like Terrapin, switching to solar makes environmental and economic sense. Terrapin partnered with Atlanta-based energy company Cherry Street Energy to avoid up-front costs of the rooftop solar installations, and will purchase the produced energy back at a competitive rate compared to what Georgia Power offers.
Even without the third-party partnerships, however, solar energy is becoming less expensive. According to the financial firm Lazard, building, operating and maintaining solar energy systems costs less than simply continuing to operate existing coal plants.
The costs of solar fell 72% from 2009 to 2017, while costs of natural gas fell 27% and coal fell 8% within the same period. With large-scale plants becoming cheaper, the number of small-scale installments across the U.S. has risen, according to Lazard.
Solar energy prices have decreased in the last five years, which allows the renewable energy source to compete with "traditional forms of energy," according to Dan Geller, a University of Georgia engineering professor who studies energy. Geller shifted his focus from biofuel to solar due to its increasing popularity and price shift.
Improvements in engineering technology allow engineers to build solar panels more efficiently and at lower costs, Geller said. According to Geller, there aren't many Georgia-specific subsidies for installing solar into homes or businesses.
Even without federal government subsidies, though, switching to solar makes "economic sense if you can get a good power purchase agreement with Georgia Power," Geller said.
Solar benefits
The price of solar panels has fallen by 99% over the last four decades, according to a report by the Massachusetts Institute of Technology. Improved and more efficient technology is responsible, as well as federal economic incentives.
One incentive is the investment tax credit (ITC), a federal solar tax credit allowing consumers to deduct 30% of the cost of a solar energy system installation from federal taxes, according to EnergySage.
In addition to the ITC, which will steadily decrease in percentage through 2022, the United States Department of Agriculture-funded Rural Energy for America Program offers grants and loans to small businesses and farmers in rural areas to purchase renewable energy systems.
"This wouldn't apply to people in Atlanta or Athens," UGA professor Dan Geller said. "But if you're in the middle of south Georgia, you can get some money."
What does apply to Athens brewers is a 2015 Georgia House Bill, which allowed the collaboration between Terrapin and the third-party solar provider Cherry Street Energy to happen in the first place. Georgia House Bill 57 allows Georgia businesses to obtain solar energy systems through a third party.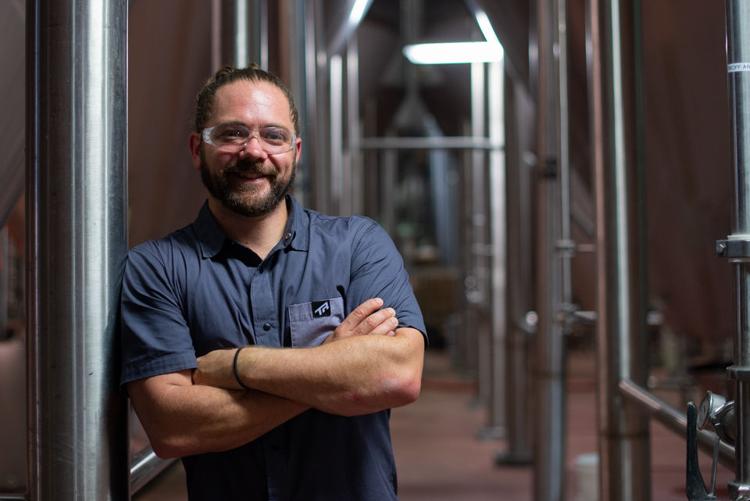 'Sun-brewed beer'
Southern Brewing Co., another Athens-based brewer, installed solar-powered street lamps in its parking lot in the spring, said Brian Roth, SBC co-founder. The brewer plans to open another taproom in October in a building that already had solar panels installed. Though the solar won't cover all of the energy expenses, Roth said the fact that they don't have to pay for solar panel installment will result in lower bills.
At Terrapin, Atlanta-based energy company Cherry Street Energy will own, operate and maintain the arrays built on Terrapin's roof, according to a Sept. 4 Terrapin press release. Cherry Street will sell the power generated by the arrays back to Terrapin.
"The amount of energy that we acquire from the solar panels is equivalent to what it takes to brew," Terrapin events business manager Russel Stalvey said. "It's sun-brewed beer."
Part of Terrapin's mission is to be environmentally friendly — this new step in its "Terraprint" initiative coincides with that value, Watts said.
Watts and other Terrapin employees met with the UGA Sustainability Department earlier in the year to discuss expanding its sustainable initiatives. It was at that meeting that members of the sustainability department suggested Terrapin explore solar options with Cherry Street Energy.
Though solar energy is more affordable now than ever, Watts said that he noticed more solar companies operating in Georgia due to decreased prices, which is part of what drew Terrapin's attention to the possibility of using renewable energy.
According to Geller, Georgia businesses and homeowners should begin moving toward solar as a smart environmental and economic move considering its decreasing price. Solar is the "best bet" for people looking to begin using renewable energy in their home, Geller said.
"In Georgia, we don't have a lot of natural gas, we don't have oil, so for years we were importing those resources from other states," Geller said. "What we do have is this amazing solar resource. It's something we should certainly be taking advantage of because it's ours."
Sustainability beyond solar
Solar isn't the only way these breweries practice sustainability.
Terrapin uses four barrels of water to make one standard barrel of beer, according to Watts, conservative by normal standards of a five-to-one ratio. A standard barrel is 35 gallons.
They also have a wastewater pretreatment facility in order to remove pollutants from the water used to make beer before discharging that water back into the Athens sewer systems.
Terrapin became the first brewery on Georgia Water Coalition's 2019 Clean 13 Water Heroes List with its sustainable "Terraprint" initiative, alongside Atlanta landmark Mercedes-Benz Stadium.
The Georgia Water Coalition is made up of more than 200 organizations in Georgia "committed to ensuring that water is managed fairly for all Georgians and protected for future generations."
Just a six minute drive from Terrapin, SBC practices sustainability by giving its spent grains to local farms. There, farmers feed the spent hops and yeast to their livestock. By donating what is unusable to create new beer, SBC is sparing the farms from finding grains from other sources.
SBC also uses fruit from local farms in its brews to "cut down on emissions and our carbon footprint by buying everything locally," Roth said. They utilize or recycle "everything they can," from breaking down and recycling wooden shipping pallets to reusing barrels in the brewing process.
And as solar continues to be an apparent economic advantage, Roth said that Southern Brewing Company plans to expand its solar additions to all of its locations, including its Athens taproom and brewery.