After recognizing some of the challenges minorities face when starting businesses, Broderick Flanigan decided to start a consulting business, Enlightened Media Productions, to help black businesses build their brand in the community.
Through his consulting business, Flanigan, owner of Flanigan's Portrait Studio, said he plans to partner with minority businesses and work to overcome some of the initial challenges associated with starting a business.
"A lot of minority businesses aren't able to carry a marketing budget or anything like that and have to do it themselves so they end up just stumbling along and learning as they go," Flanigan said. "So I would be able to help them through that process and with some of those responsibilities." 
Flanigan said it's important to connect new black businesses to the community because a lot of times those business owners don't have time to spare for networking.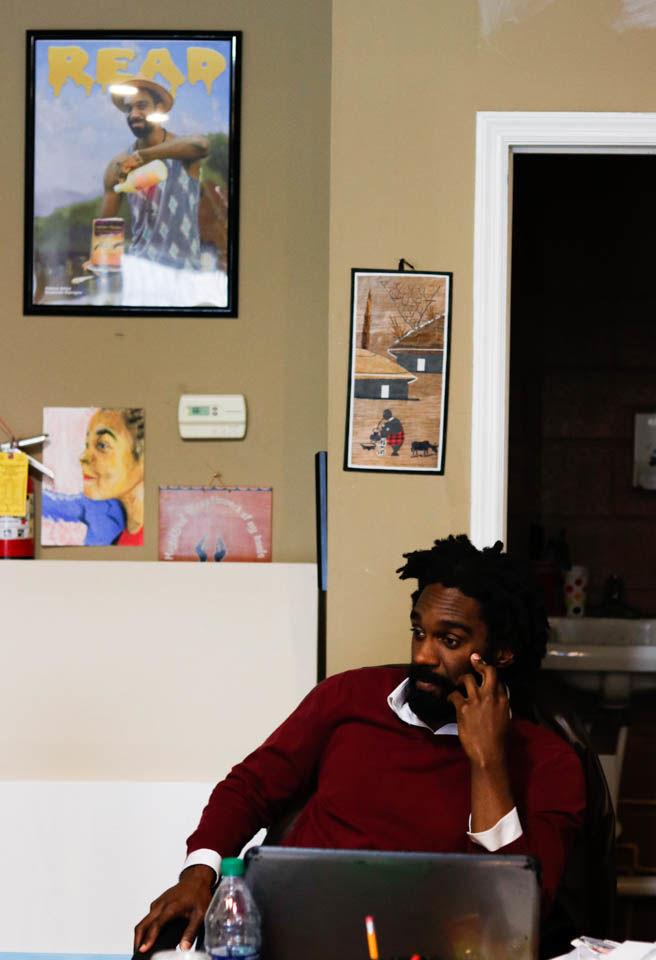 "I'm really just filling a void I saw when I went to a lot of public meetings about economic development and small business development," Flanigan said. "A lot of minority businesses just don't have the time to do all the networking because they're doing all the work themselves." 
Flanigan started the company last October, and though it's still in its early stages, Flanigan said he feels confident in the work he is putting into creating a referral network for black owned businesses.
"I've been able to connect businesses to certain vendors like First Fridays because the university provides funding to have those events catered," Flanigan said. "So I make it a point to share those resources because when you have access to those funds, it's always good to spread it around."
One of the businesses Flanigan said he often suggests to people is Rashe's Cuisine, a restaurant owned by Rashe Malcolm, who specializes in cooking Jamaican-style Cuisine.
The restaurant recently had to close its physical location due to water damage, but Malcolm said that hasn't stopped her from doing delivery orders and catering events.
Rashe's Cuisine is going on it's fifth year of business in Athens, and Malcolm said she has learned a lot from the challenges she has faced over the years.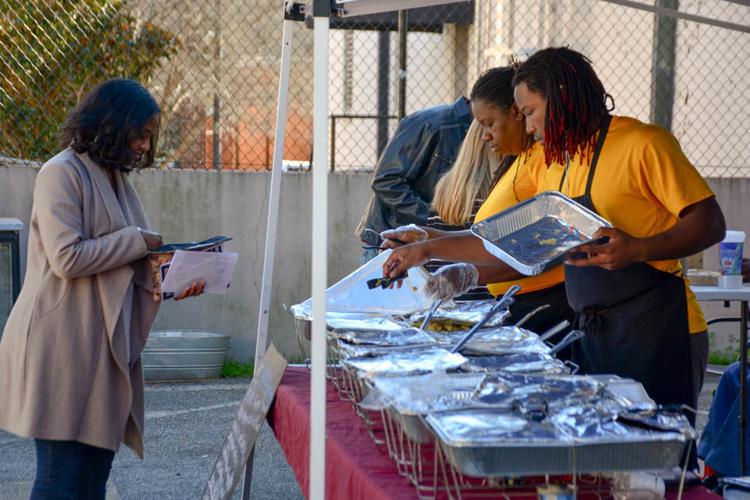 "At the Black Market, I'll cook a certain way there, and then people who know me at West Broad [Farmers Market] know I cook a certain way there," Malcolm said. "Sometimes that is a little difficult because people would see me and say, 'I'm a little confused, so you do Jamaican food or you don't.'"
Although the loss of her physical restaurant initially seemed like a setback, Malcolm said she's grateful to have an opportunity to reinvent her business model and learn new methods.
"Losing a business and starting over again is devastating," Malcolm said. "In this situation, though, it may just work out for me. It's allowing me to work again, to reinvent myself and kind of face those challenges I've had."
For Homer Wilson, owner of Wilson's Styling Shop in downtown, one of the most fun but challenging things about running his shop is keeping up with evolving trends.
---
"In everything, know your business, know your trade. And once you know your business, then be of service to the community."
- Homer Wilson, owner of Wilson's Styling Shop
---
"Athens has changed because everything changes," Wilson said. "The styles change, types of hair cut styles change, the name changes. You just got to go with the style."
Wilson's shop is located in the African American historical business district, also known as Hot Corner. Hot Corner is located at the intersection of Hull and Washington streets, and Wilson's shop has been there since the mid-1950s.
Wilson started cutting hair when he worked in the shop as an apprentice for his father and said he's learned that quality is important for businesses.
"In everything, know your business, know your trade. And once you know your business, then be of service to the community," Wilson said.
Wilson said one of the best parts of his shop is being able to come to work everyday in downtown Athens.
"Well, I love downtown," Wilson said. "We have another shop down in Florida, my brother went there. I chose to stay downtown because I just like being downtown."
However, minority-owned businesses such as Wilson's Barber Shop are not common to see in downtown, a trend Flanigan is working to change through his business.
"I've been trying to promote days where people go and support their local black businesses, I tried to promote a New Black Friday, just so we can try to redirect peoples' energy toward minority businesses," Flanigan said.
Flanigan said while he knows building up the black-owned business community isn't the only solution to income inequality in Athens, he believes it will be a step in the right direction.
"With any group in the community, you can kind of tell how they're doing based on their businesses, and right now the black business community isn't doing too well," Flanigan said. "Fixing that alone won't end that income inequality, but it's one thing that could help to a certain degree."