At the end of 1979, "What'll ya have?" echoed through the streets of downtown Athens for the last time.
The Varsity, an Athens institution since the 1930s, had closed up shop and moved to its new location just under a mile down the road where it remains today, leaving a hole in the downtown landscape.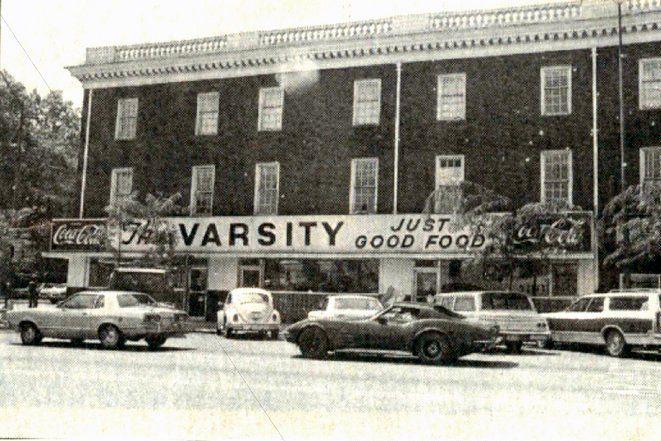 More than 30 years and a few tenants later, UGA students and Athens residents could still find music and the smell of burgers floating down Broad Street across from the Arch, thanks to another Athens institution — Five Guys.
But on Sunday, Oct. 15, the people of Athens said goodbye again, as Five Guys closed its doors permanently.
For some, Five Guys was just as essential to the downtown Athens experience as the Varsity was before it.
Wesley Peebles, sophomore ecology and sociology major from Jessup, said he went to Five Guys with friends the first night he visited Athens his junior year of high school, a trip that influenced his decision to attend UGA.
"It's not only sad that Five Guys itself is closing, but it feels like a little part of Athens that I was first introduced to was clipped off," Peebles said.
The managers of Five Guys declined to comment on why the store is leaving this location, which is managed by Austin Sumner Properties and owned by Victor and Pi-Ying Cheng.
Austin Sumner Properties associate Tyler Matthews declined to comment because the company is in the middle of lease negotiations with a new tenant.
In the meantime, Peebles and other UGA students are trying to figure out where they'll go next.
Valecia Bryant, a freshman biochemistry major from Valdosta, said she and her friends may have to start going to The Grill on Friday and Saturday nights instead of their usual routine of sitting at the outside tables of Five Guys.
"It was always fun watching all of the drunk people inside Five Guys screaming, 'Go Dawgs!' at me and missing the high five," Bryant said.
For those that remember saying goodbye to The Varsity, this new shakeup offers another reminder of days gone by.
"The Varsity was the 'hang-out' place on Saturday afternoons, while our wives shopped in all the downtown stores," said Jack Brown, Bogart resident, on the Facebook post.
When The Varsity was in its prime in the early- to mid-50's, according to Jerry Crawley, administrator of the Growing Up in Athens, Georgia, Facebook page, women would have men bring their food out to them because it was seen as improper to some for them to go inside.
"I remember when I was very young, my mother and I used to sit in the car while my daddy went in and got our food," said Linda Cowart, former Athens resident, on the Facebook post.
After The Varsity left downtown, the spot was home to Fusebox Pinball, which Riley Allen, UGA graduate, said was her "cheap night out" in the early 80's.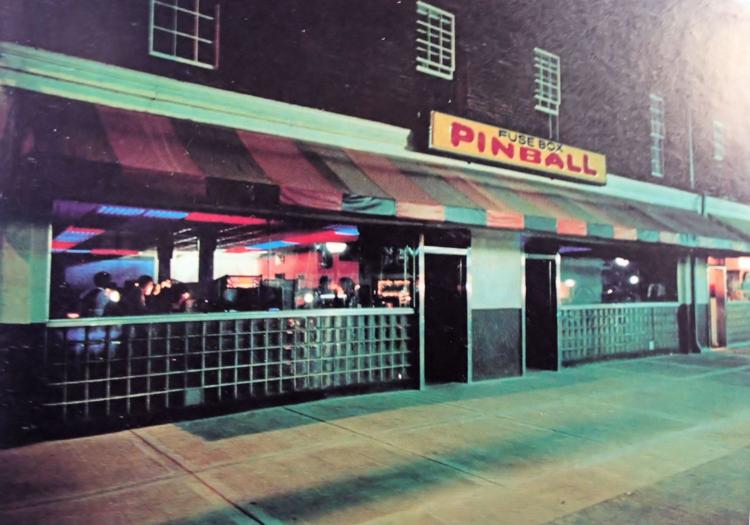 When that location closed, China Express opened, where members of the Facebook group reminisced on the "Takee Outee" sign in the window and kind owners.
Five Guys had been serving Athens customers ever since, at least until last weekend. And for some Athenians, the most recent resident of 101 College Avenue couldn't be leaving soon enough.
"I hated their overcooked burgers, the clumsy and unattractive typography of their signage, and their blasting crappy '80s hits out onto the square at an obnoxiously loud volume level," said Devlin Thompson, Athens resident. "I have no particular beef with them in a more appropriate location, like a strip mall, or as part of the blight along the Atlanta Highway, but 'not in my backyard,' as they say."
Now, Thompson and other residents are speculating on what will go into the location next, which he speculates may be Chick-fil-A.
"The only chain I would be okay with there would be the return of The Varsity, but that's perhaps even less likely," Thompson said.
---
Correction: In a previous version of this article Riley Allen was misidentified. This has since been corrected. The Red & Black regrets this error.