Athens-Clarke County has recorded 51 deaths due to COVID-19 as of Nov. 18, according to the Georgia Department of Public Health. About half of the people who have died in the county were African American, but only about 27.7% of Athens-Clarke County is African American, according to 2019 estimates from the U.S. Census Bureau.
The COVID-19 pandemic has made health disparities among the Black community even more prevalent than they were before the start of the pandemic. However, disparities in health care outcomes existed before COVID-19. According to the Centers for Disease Control and Prevention, Black people in the U.S. are more likely to suffer from health problems such as diabetes, heart disease and strokes than white people. 
Although white people die in higher numbers from health issues, including COVID-19, those numbers fail to take into account population percentage by race. According to estimates from the U.S. Census Bureau, the Black community represents about 13.4% of the U.S. population, while about 76.3% of the U.S. population is white.
Studies conducted by the CDC and the Nature Public Health Emergency Collection conclude that Black people are more likely to be hospitalized due to COVID-19 than white people. Student leaders at the University of Georgia are currently proposing solutions to make the health care system more equitable.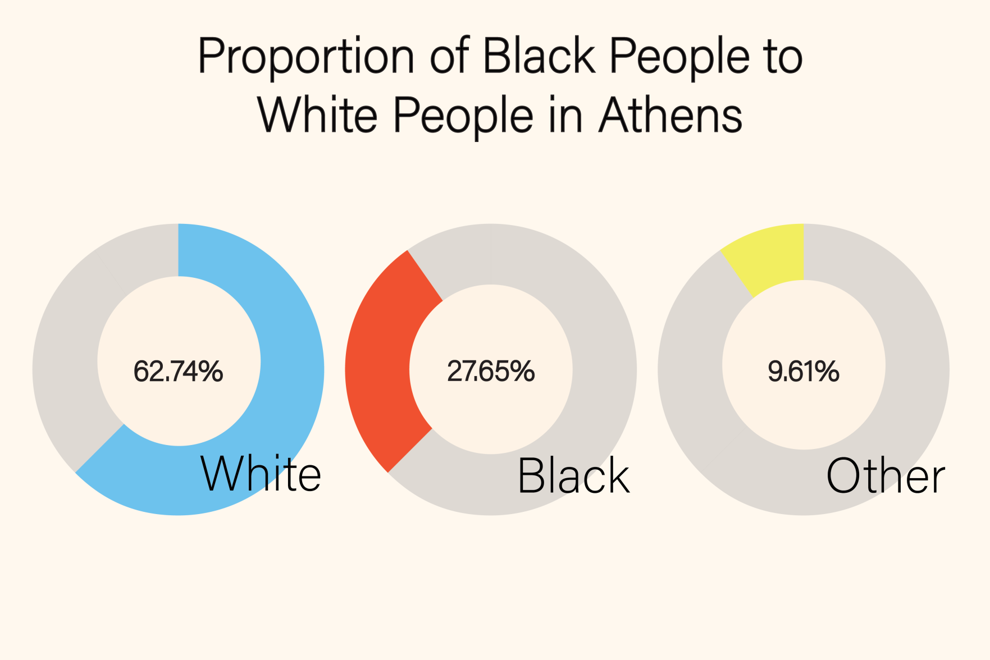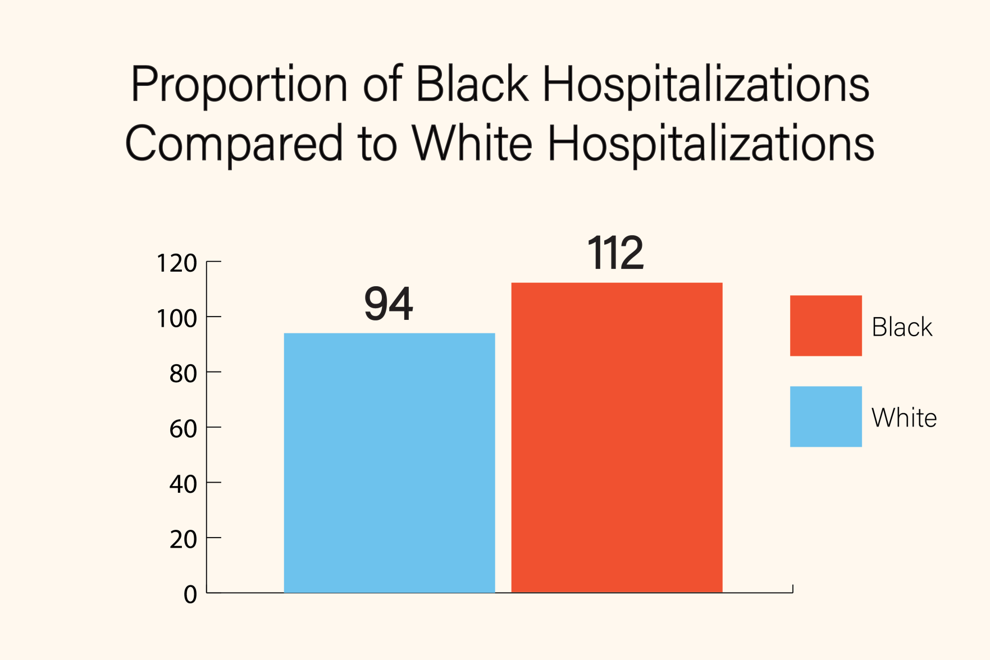 The population in Athens-Clarke County has more than twice as many white residents as Black residents. However, there are more Black people hospitalized with COVID-19 in the county as there are white. As of Nov. 19, despite white people in ACC having almost three times as many cases as Black people, more Black people have been hospitalized in the county.
White people account for 2,796 of the county's cases, while Black people account for 946. Despite this, only 78 white people have been hospitalized, and 112 Black people have been hospitalized due to the virus.
Health disparities in the community
As the world comes to realize the health disparities affecting Black people and other people of color comparatively to white people in the U.S., leaders of Black student organizations at UGA shared their thoughts on the current factors and potential solutions surrounding these disparities. The UGA NAACP and Minority Student Science Association held a virtual panel discussion on Oct. 27.
"We need more policymakers and healthcare professionals to work together to educate Black communities about healthy choices and insurance. I have noticed that in low income areas where Black people live, there are a limited amount of clinics and hospitals. This needs to change." said Cori Robinson, vice president of the UGA chapter of the NAACP.
According to the YWCA, medical racism is systemic and pervasive racism against people of color within the medical system. It involves the injustice that makes Black people less healthy, the inequality of racial health coverage and the biases that health care professionals carry toward people of color in their treatment.
Paula Davis-Olwell, a clinical professor in the UGA Global Health Institute, said since reconstruction, systematic racism and residential segregation have been phenomena that started in the roots of the U.S. Studies show that most hospitals were initially built near white neighborhoods, she said.  
"Although there were efforts in the 1960s to build more hospitals that would be more equitable, the residential segregation had longer lasting effects such as Black neighborhoods being left with contaminated water, low ranked schools or low job outlooks," Davis-Olwell said. 
The effects of systemic segregation are still ongoing. Black people have the highest death rate from COVID-19 among racial groups in the U.S, according to the COVID Tracking Project by The Atlantic. They are dying 2.1 times more than white people in America.
Although there are more white people with cases of COVID-19 than Black people in Athens-Clarke County, a larger proportion of the Black community faces a higher risk for complications caused by  the virus in comparison to all the white people who live in the county.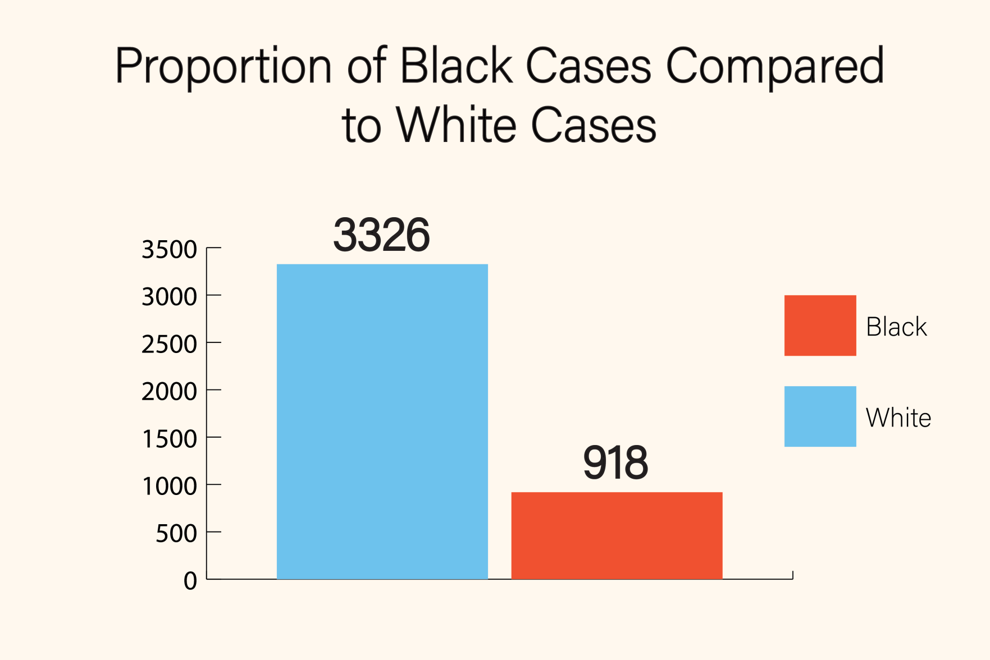 "Today if we look at issues like mental health or maternal health, there is a huge gap in the quality of care. Not only is it the shortages of hospitals, but the lack of federal funding to African American owned clinics in cities has really guided our provision of healthcare in the U.S.," Davis-Olwell said. 
According to the American Psychological Association, socioeconomic status, race and ethnicity are heavily intertwined, and all three must be considered when addressing health care issues in low-income communities. Poor socioeconomic status is often associated with institutionalized racism causing Black communities to have lower education systems, high unemployment rate and unhealthy lifestyles causing undesirable health effects such as low birth weight, shorter life expectancy and depression.
"Economic and social circumstances for the low income Black community can play major roles in health risks, whether it be being compliant with medications, keeping up with appointments or visiting physicians," said Melchizedek Myers, a medical student at the University of Virginia School of Medicine who spoke on the Zoom call hosted by the UGA Minority Student Science Association and the UGA chapter of the NAACP. 
Medical racism 
Studies show that these inequalities in the medical system also occur in Georgia. According to the Augusta Chronicle, Black people in Georgia are dying from COVID-19 at a much higher rate than white people, sometimes at a rate of three or four times that of white people.
Davis-Olwell said that unequal healthcare treatment was the product of generations of segregation, and one part of the solution is improving and motivating early childhood education in low income Black communities so more young Black people could be inspired to go to medical and nursing school. 
Additionally, a study done by the Association of Medical Colleges showed how only about 5% of all physicians in the U.S. are Black. The lack of representation from the Black community in the health care field can also perpetuate fears of going to the doctor for check ups. 
"There needs to be better accountability structures for doctors who play along the lines of malpractice due to racism," said Summer Ford, vice president of the UGA Black Affairs Council. "When it comes to medical racism issues, the current justice system focuses on just giving the patient compensation and does not focus on holding the physician and other health care professionals accountable."  
Black and Hispanic people are often more likely than white people to undergo treatment in environments such as emergency rooms rather than at primary care offices and lack continuous health care due to low rates of health insurance coverage, according to a study by the National Research Council Panel on Race, Ethnicity and Health in Later Life.
"The health systems and hospitals in Black communities need to become more hands-on in terms of actively providing solutions," Ford said. "They need to give practical solutions in terms of affordability in low-income communities instead of telling people to eat healthy but not recognize how much the individuals make or how many people they provide for." 
Driven by the Black Lives Matter movement, health care institutions have taken steps to recognize that medical racism exists. 
"Health disparities, including racial disparities among the Black community in the U.S. and in Athens, represent significant access challenges for those that live in poverty, lack adequate housing, experience chronic unemployment, have lower education status, lack adequate transportation and experience violence in their communities," said Tamara Bourda, vice president of community health & well-being at St. Mary's hospital, in an email.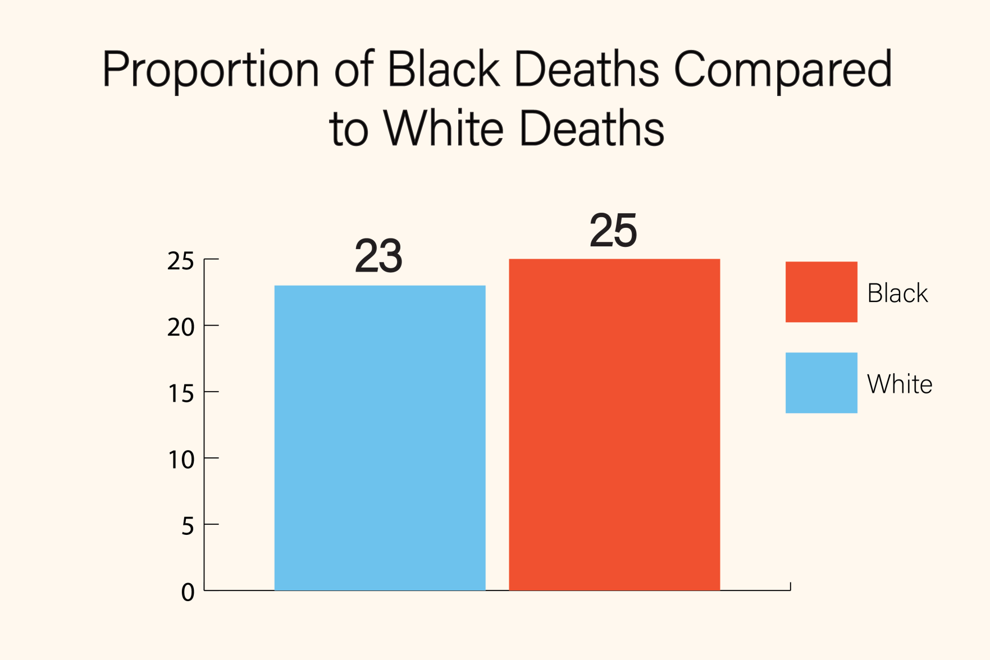 The proportions of deaths caused by COVID-19 in Athens-Clarke County demonstrates how the Black community is leading in comparison to the white. 
"As a part of our national advocacy efforts, we have declared racism as a public health crisis. Racism exists in the health care delivery and financing system and is a root cause of health inequities," Bourda said. 
Ford said that while the medical community still has a long way to go, students can get involved in the local area to make a difference.
"The Athens community is a poverty-stricken community with many African American residents," Ford said. "We, as privileged students, need to do a lot more in all our four, five, six years to pour back into this community and help people in need instead of just taking from the community. We have to do more."