A group of Athens activists laid down on the front steps of City Hall in downtown Athens Tuesday afternoon, as an act of solidarity with other die-ins across the country in honor of the Pulse nightclub shooting.
The protesters laid motionless for 12 minutes, from noon to 12:12 p.m., to commemorate June 12, the second anniversary of the shooting. 
The protest was part of a larger National Die-In Day to commemorate the 49 lives that were taken on June 12, 2016, when an LGBTQ nightclub was attacked in Orlando, FL.
The group at City Hall, though small, was made up of concerned parents, high school students and graduates.
A sign held during the protest read, "49 lives, 700 since. Disarm hate," as a reminder of the death toll from gun violence in the past two years.
Camryn Tanner is a senior at Cedar Shoals High School and organizer of the event. Tanner said she survived the 2009 shooting at the Town and Gown Players theatre that killed three people, causing her to believe in the importance of such protests.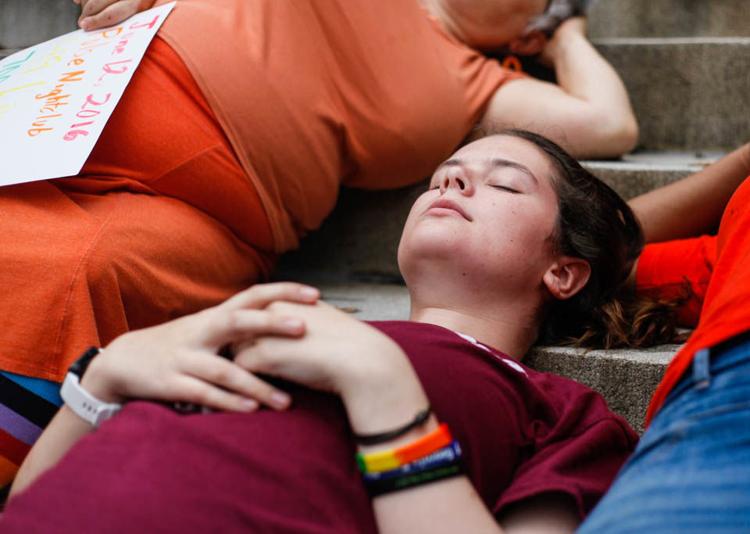 "I wanted to hold this die-in because it is a national movement. The closest [die-in] was in Atlanta and I wanted to give people in Athens a chance to participate," Tanner said.
Tanner is a member of the National Association of Students Against Gun Violence and she said she also helped to organize the student walk-out at Cedar Shoals High School in April.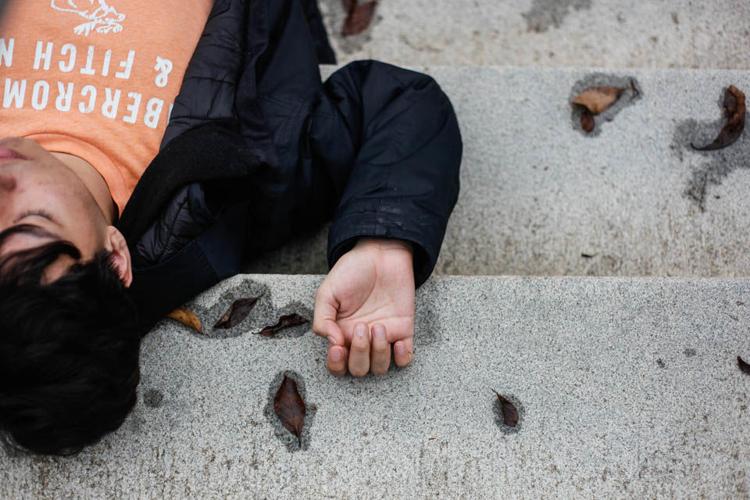 Others in the group felt a similar passion for the cause.
"This type of protest harks back to the days of the AIDS protests, and it is incredibly relevant to our community and the constant gun violence in America," said Athens local Carina McGeehin. McGeehin attended to support Tanner, who she knows through Town and Gown.
When asked what she hopes to accomplish by participating in the die-in, McGeehin expressed her hope for the future of the movement.
"We are going to keep holding these [events] until gun violence is addressed and LGBTQ people have the same protections as every other American," McGeehin said.