The Interfaith Sanctuary Coalition joined with Dignidad Inmigrante en Athens by holding a demonstration at the University of Georgia Arch to promote unity between religious communities and support the immigrant community. The event took place Tuesday, June 12, at 6 p.m.
About fifty community members, church leaders, and immigrants took up signs reading phrases such as "No Human is Illegal."
Joel Siebentritt, chair of the Interfaith Sanctuary Coalition Board of Directors, asked the crowd what their faith story had taught them.The ISC was asked by the leaders of Dignidad Inmigrante en Athens to join them in their weekly protest, held every Tuesday evening for the past month and a half.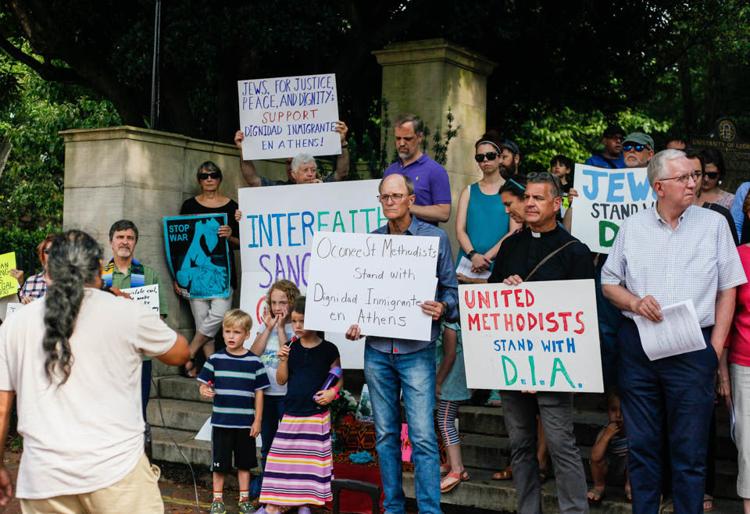 Siebentritt said his coalition chose to participate because they "stand in support of our immigrant community."
"We hope to be an ongoing presence and statement to the community hoping to get these people we stand with recognized as human beings," he said.
DIA has been fighting for "the right to a life of dignity, that recognizes the value for their effort, work, and contributions to society," according to their website.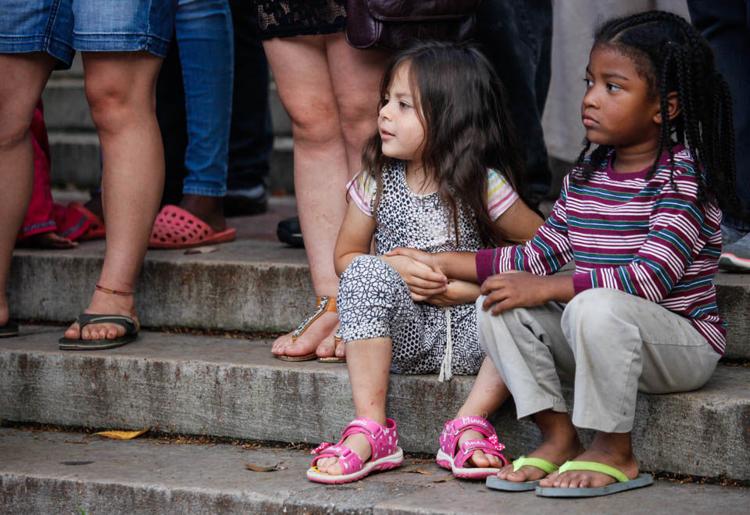 Members of DIA spoke at the event about the importance of undocumented immigrants being able to receive driver's licenses, improving border crossing policies, and creating a community that's united in immigration policy reform.
"We want to educate non-immigrants and create a community of support," Ash McEuen, a local church member and part of the undocumented immigrant task force, said. "Thousands are dying at the borders and dying in the deserts around the border. We want to see a change."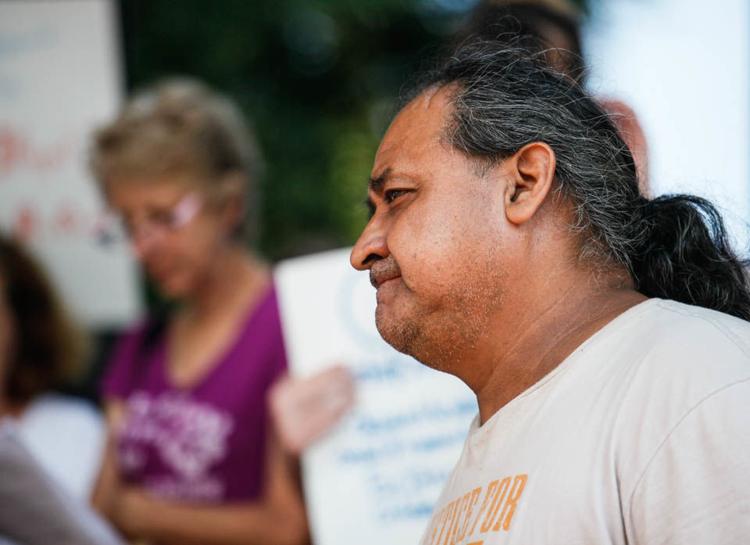 They are also fighting "to see the end of injustice in crossing the border," Noe Mendoza, member of DIA, said. "It's just a misdemeanor but all the people who have done it are considered criminals."
Beto Mendoza, who founded DIA in 2008, also spoke to the crowd throughout the night about what it's like being an undocumented immigrant.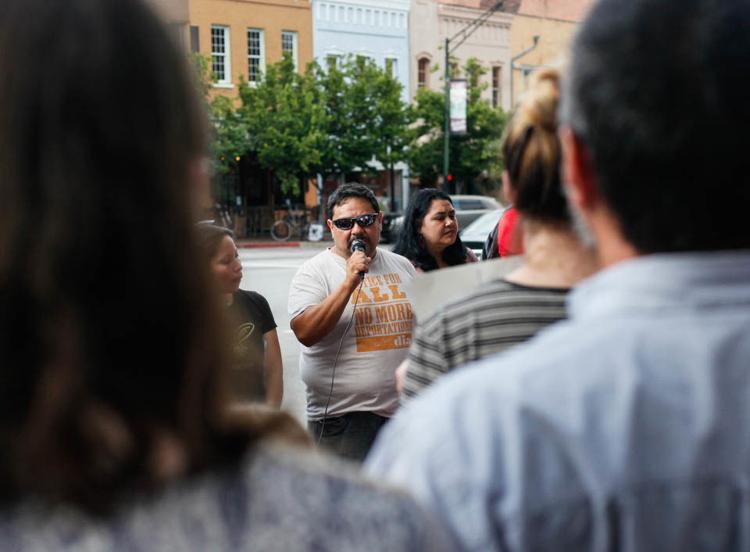 He was followed in speaking by Siebentritt, who led the crowd in a series of questions and responses, and members of DIA who translated much of the program into Spanish.
After the vigil ended, Mendoza led the crowd in a chant and song and invited everyone to huddle around in solidarity.
---
Correction: In a previous version of this article, we misquoted Beto Mendoza about his immigration status. The Red & Black regrets this error and has since removed the quote.