In a "Here Comes the Sun" themed event, Extra Special People provided 400 COVID-19 vaccines to individuals with disabilities and their caregivers on Monday, according to a press release.
ESP, Georgia's leading nonprofit organization for people with disabilities, partnered with the University Cancer and Blood Center to administer the vaccines, making ESP a vaccination site for the Athens, Watkinsville and Northeast Georgia communities.
The vaccination event occurred in light of Gov. Brian Kemp approving vaccination distribution for adults with intellectual and developmental disabilities and their caregivers with eligibility starting March 8.
The event incorporated a welcome committee with music, dancing and a photo-op area. Each participant received a customized sticker and a pack of sunflower seeds to plant as a "symbol of hope for brighter days to come thanks to the vaccine," the press release said.
"We are extremely grateful to Governor Kemp and the University Cancer and Blood Center for giving our families the opportunity to access these vaccines. We believe that better and brighter days are ahead, and these vaccines are just a stepping stone to shining much-needed light in our community after such a difficult year," ESP executive director Laura Whitaker said in the press release.
The distribution of the vaccine to ESP members comes just in time for ESP's annual summer camp, where more than 500 children and adults with special needs come together for recreation, swimming, sports, games and a chance to make friends.
"The health of our ESP participants and staff is always our number one priority," Whitaker said.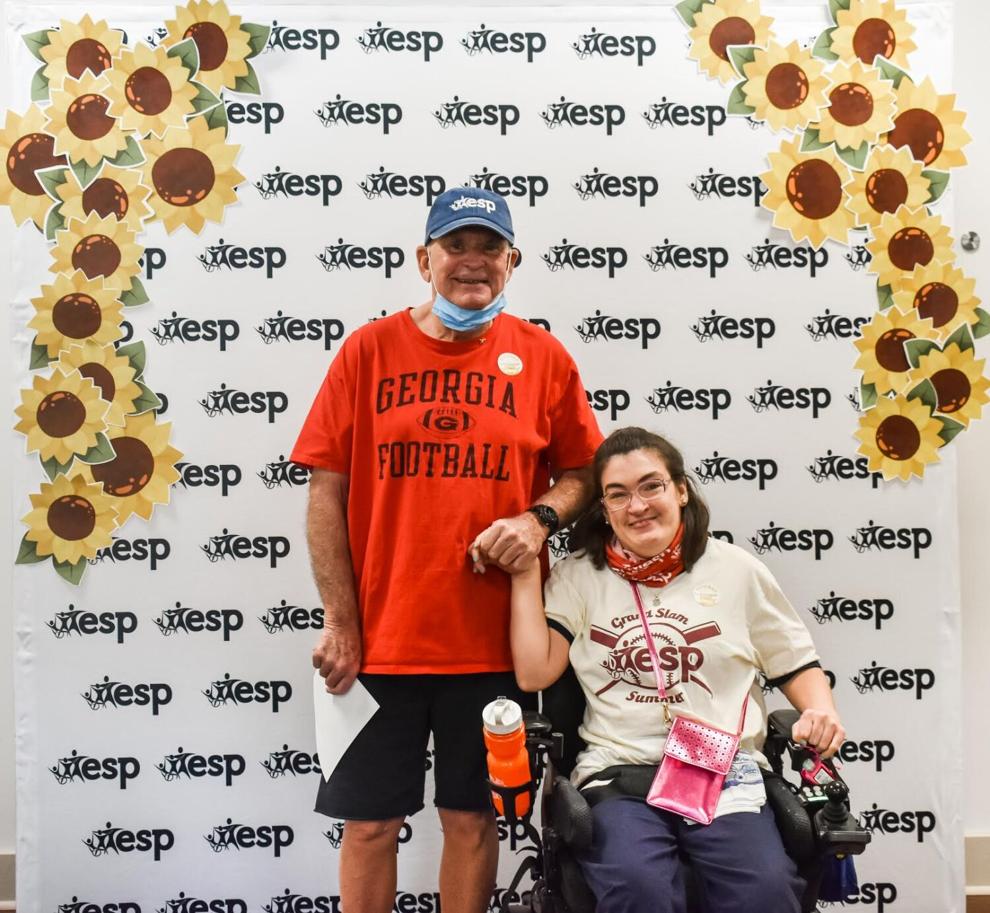 ESP limited its summer camp capacity last summer and is hopeful that the vaccines will provide a chance for more people to experience the camp in the upcoming summer, Whitaker said.
"Now more than ever, our participants and their families need the joy of summer camp while caregivers are in desperate need of respite and relief. We feel confident that these vaccines will ensure safety and assurance for our campers, their caregivers and our staff. Here comes the sun!" Whitaker said.