On Tuesday, July 24, the primary runoff election will finally determine all of the nominees for the Nov. 6 general election. Here's a quick rundown of the races.
On the Republican ballot, the primary runoffs for Governor, Lieutenant Governor, and Secretary of State will take place.
The governor's primary is between Lt. Gov. Casey Cagle and Georgia Secretary of State Brian Kemp. Whoever wins will face Democrat Stacey Abrams in November.
David Shafer and Geoff Duncan are running in the Lieutenant Governor's runoff to face Sarah Riggs Amico, the Democratic nominee in the general election.
David Belle Isle and Brad Raffensperger are fighting for the Secretary of State nomination. Former Democratic congressman John Barrow will run against the winner.
Democrats in Clarke County also have a chance to vote for statewide office, albeit in one race only: the primary runoff for the Democratic nominee for State School Superintendent. The two finalists are Sid Chapman and Otha E. Thornton Jr., and the winner will face incumbent Republican Richard Woods.
The ballots for both parties have been released by the unified government of Athens-Clarke County.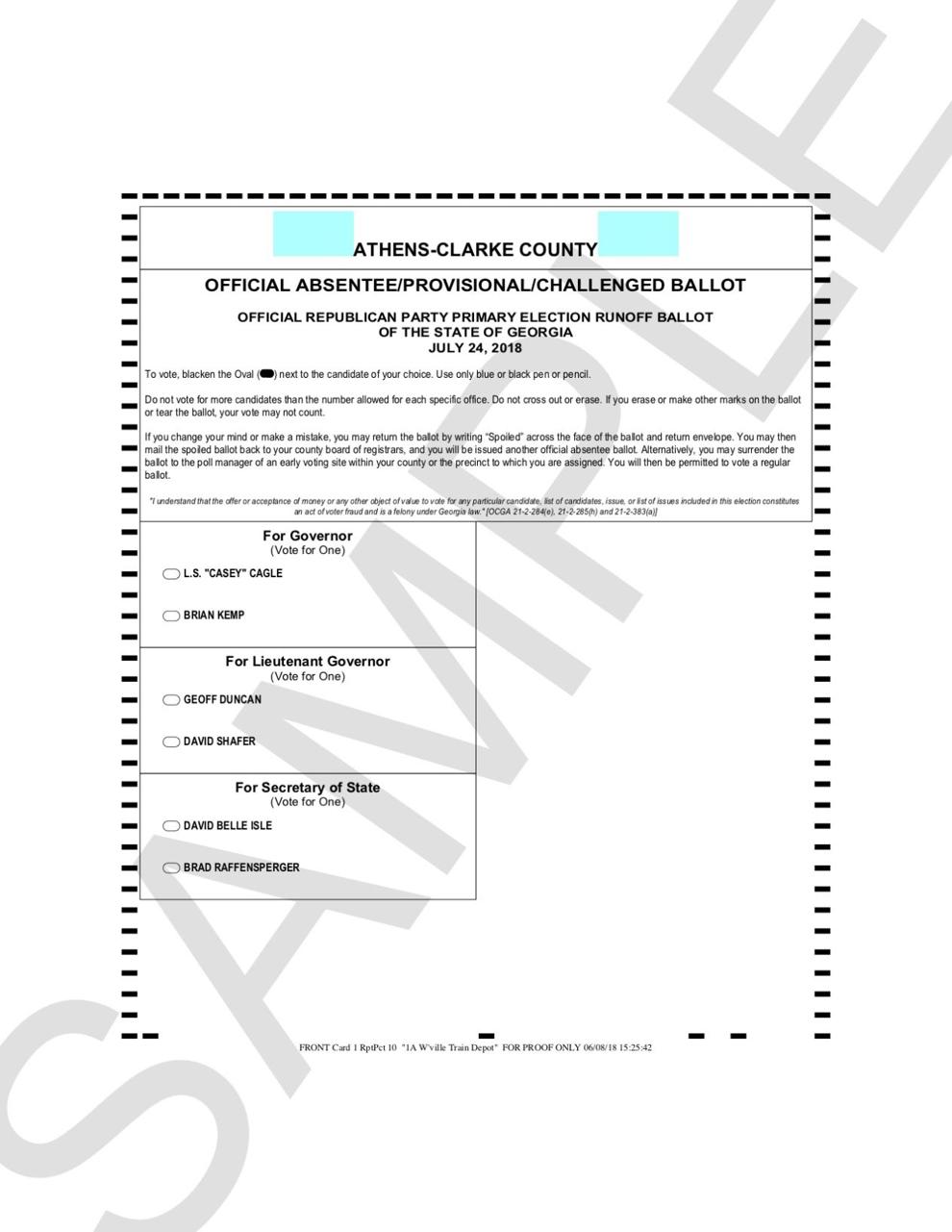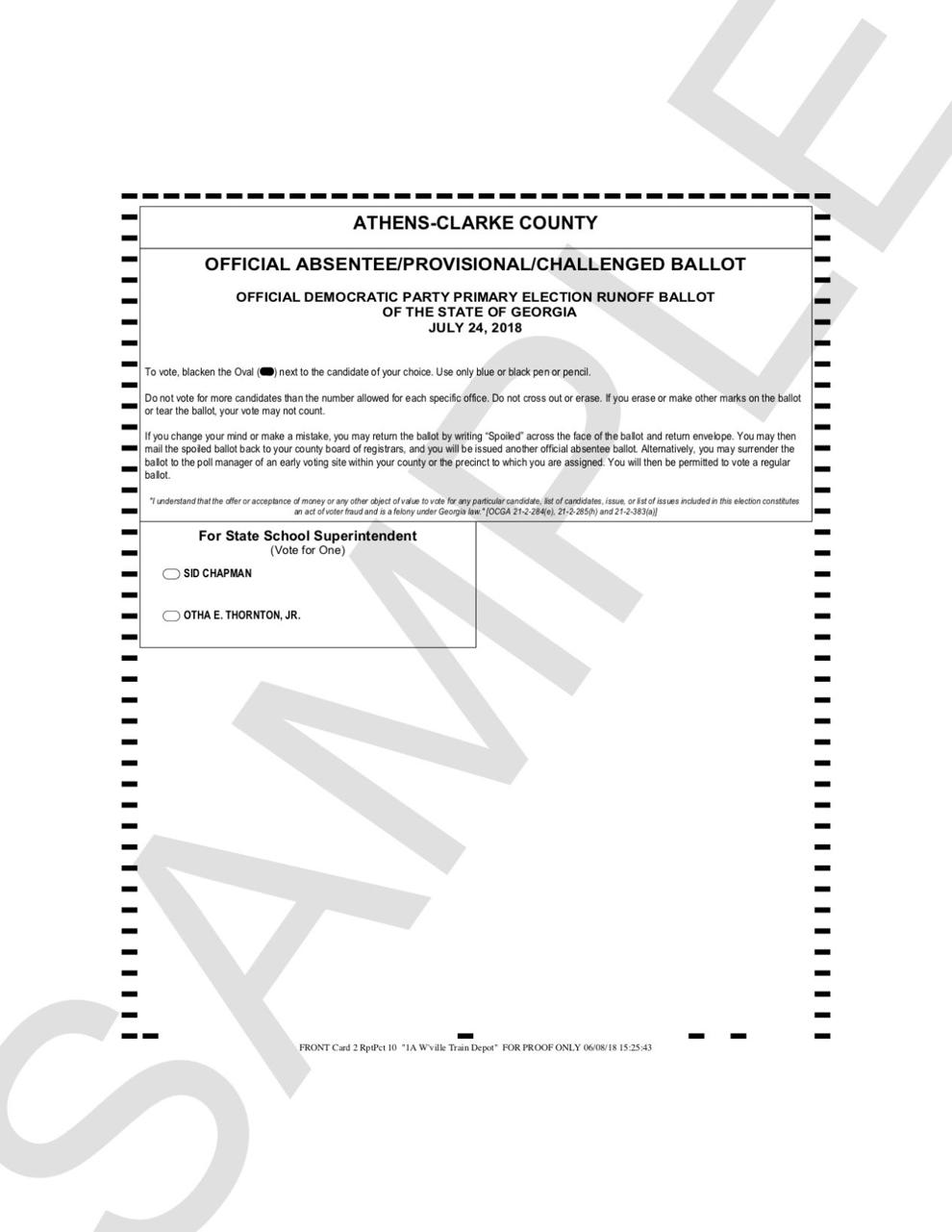 Voters must be registered to vote and bring a photo ID when they go to the polls. Accepted forms of ID include a Georgia Driver's license, even if expired or suspended, a valid state government photo ID, government employee or U.S. military photo ID and a tribal photo ID.
If you do not have any of these forms of ID, you can obtain at no cost a voter identification card specifically for the purpose of voting from the ACC Board of Elections.
All precincts will be open from 7:00 a.m. until 7:00 p.m. on election day.
You can find your polling location at the Secretary of State's website here, and the ACC government also has an interactive precinct map here.