Lining the walls of a 2,000-square foot historical building in downtown Athens are large windows, white marble countertops and soon-to-be employees saying "my pleasure."
What was once the Athens Motel in the 1800s, with handmade bricks still decorating the area underground, the highly talked about Chick-fil-A will open one week from today on Nov. 5 across from the Arch.
The highly-anticipated Chick-fil-A will open downtown on Monday, Nov. 5. Its hours will be Monday-Wednesday 7 a.m.-10 p.m., Thursday-Friday 7-…
The building's long history is what has driven Shane Todd, owner-operator of the Barnett Shoals and Beechwood locations, to put so much time and effort into the building and opening of this location.
"We're spending a lot of time and money to make it look awesome. You can see the quality," Todd said. "This corner's going to look really good."
A large part of what sets this location apart from the others is its grab-and-go concept. Instead of the traditional free-standing Chick-fil-As seen across the Southeast, this location will serve customers through windows.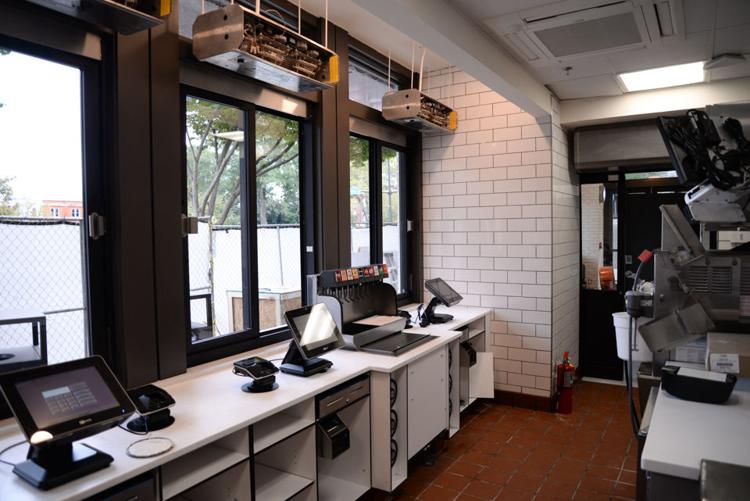 There will be a window inside where customers can pick up mobile orders. Those ordering at the counter will be separated from the cashiers by a window. Customers will line up outside, and when the line gets too long to where it blocks passersby, employees will queue the line similar to the way they do in the drive-thrus of CFA.
"Really by the time you get up [to the register], we're recalling your order, handing you your food, so really during busy times this is … just a pickup window," Todd said.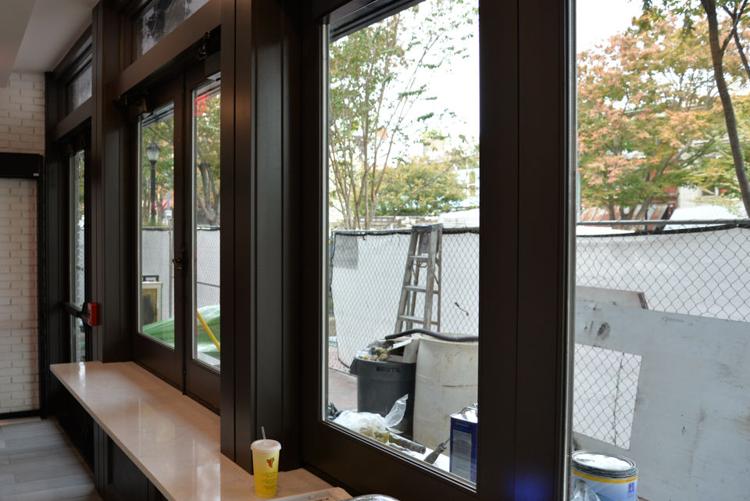 Aside from the layout of the restaurant, the only other differences are the hours and the menu, which will be somewhat limited.
The hours will be 7 a.m.-10 p.m. Monday, Tuesday, Wednesday and Saturday, 7 a.m.-3 a.m. Thursday and Friday and closed on Sunday. A large concern for customers was how late this CFA would be open, Todd said.
The menu will largely be the same but slightly modified. Some items will not be included, such as the hash brown scramble breakfast burrito or the "superfood" kale and broccolini side.
The restaurant has the cooking and working space for a full menu, Todd said, but storage is a problem.
Unexpected opportunities
Nov. 5 is a little later than expected for the grand opening. First, the date was Oct. 17 and most recently, Oct. 31.
Construction was a large part of the delays.
"It's a one of. We have not built this before," Todd said. "We punch out free-standing stores, [and] you have the blueprint."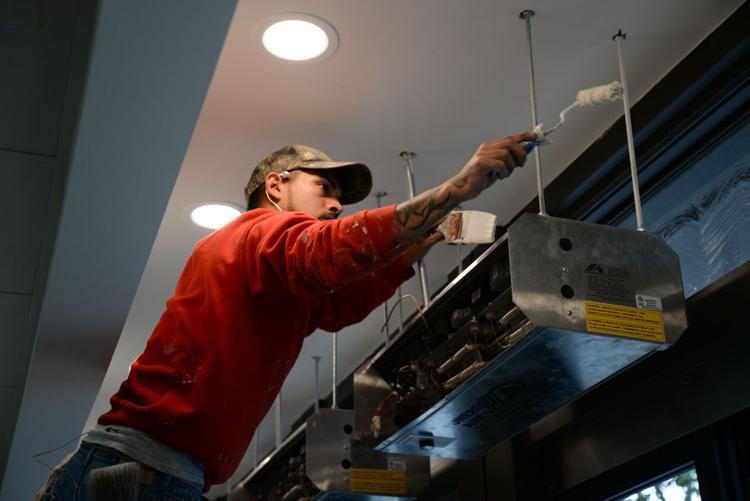 Some of the delays included installing venting for plumbing, which had to be reworked because there are apartments above the building.
So far, Todd has hired 60 new people and plans to bring 12 employees from his other locations to have a staff of 72.
Because there will be three back-to-back home football games in November, what he likes to call "Mardi Gras," Todd has to plan for a large staff.
"You have to have depth of team. If we can just make it through November, then I don't really know what my staff size needs to be, but I know for November it needs to be deep," Todd said.
Training of employees has also been different, having to take into account weather and safety concerns of being downtown.
"If it rains, you're scampering on to your apartment. You're not standing here in the rain," Todd said. "We just have to learn the trends of the business."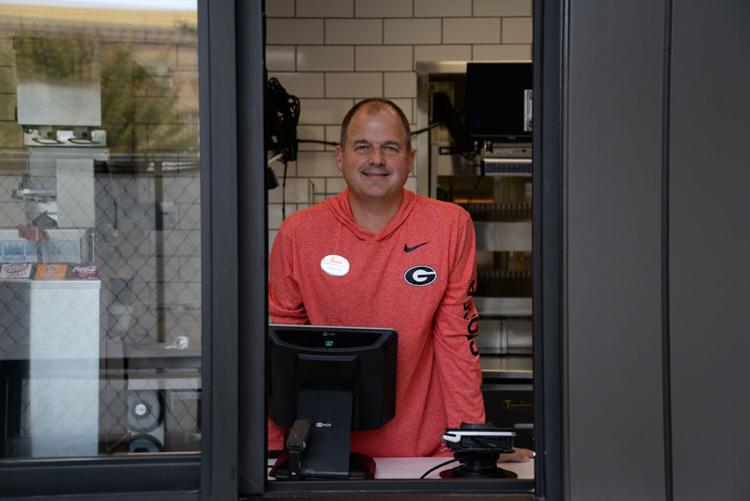 An idea that came to fruition in October 2017, the opening of a third location was an unexpected surprise.
"I have to pinch myself. It's something I didn't necessarily see coming true," Todd said. "[Truett] Cathy, Chick-fil-A's founder, talked about unexpected opportunities and being ready for them. I couldn't plan this, but you're ready when opportunities come. This has definitely been an unexpected opportunity I'm excited about."