Following a week in which Oprah Winfrey, former President Barack Obama and Vice President Mike Pence all flocked to Georgia to campaign for rival gubernatorial candidates, President Donald Trump traveled to Macon on Sunday, Nov. 4, for a campaign rally, looking to give Republican Brian Kemp a late push just two days before the midterm elections.
The rally, held at the Middle Georgia Regional Airport, was packed with thousands of Trump supporters listening and cheering as the president lauded the Republican leadership of Georgia, attacked Democratic gubernatorial candidate Stacey Abrams and highlighted the economy, immigration and health care.
"This is like being at a Georgia football game," Trump said of the roaring crowd. "In just two days, the people of Georgia are going to elect Brian Kemp as your next governor. He'll protect your jobs, defend your borders, fight for your values and continue to make America great again."
Trump said the upcoming midterm elections are "one of the most important elections of our lifetime" and will decide "whether we build on this extraordinary prosperity that we've created … or whether we let the radical Democrats take a giant wrecking ball to our economy and to our future."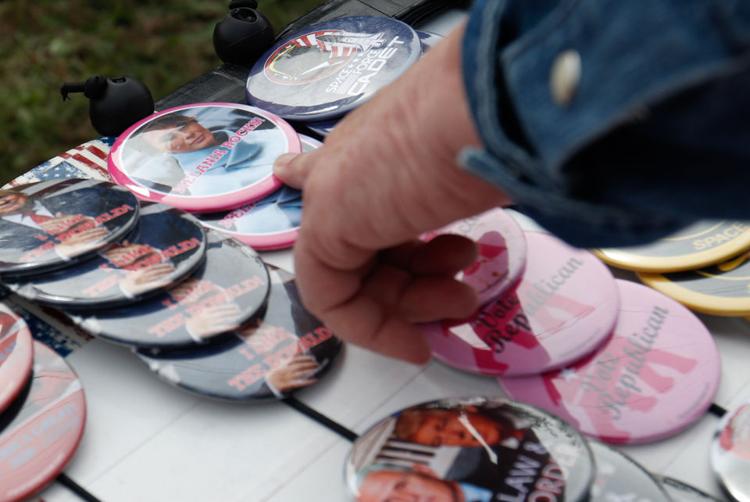 Trump on Kemp, Abrams
The reason for Trump's appearance, in the heart of middle Georgia, was to stump for Kemp, speaking highly of him as a person and a politician.
"Brian Kemp is an incredible fighter and a tireless champion for the people and for the values of Georgia," Trump said. "He was with me right from the beginning."
Trump spoke on Kemp's track record as a politician and specific ways he believes he could help the state.
"He will keep your jobs and wages rising, which is what's happening. He will provide great schools and health care for your loved ones, and he will keep your family safe," Trump said. "Brian will always stand behind our military … stand behind our vets."
Not only does Trump agree with Kemp's stance on jobs, education, health care and the military, he also agrees with his stance on law enforcement.
"He's always behind our police and our law enforcement, and he will never let anything bad happen to our Second Amendment, which believe me, is under siege," Trump said.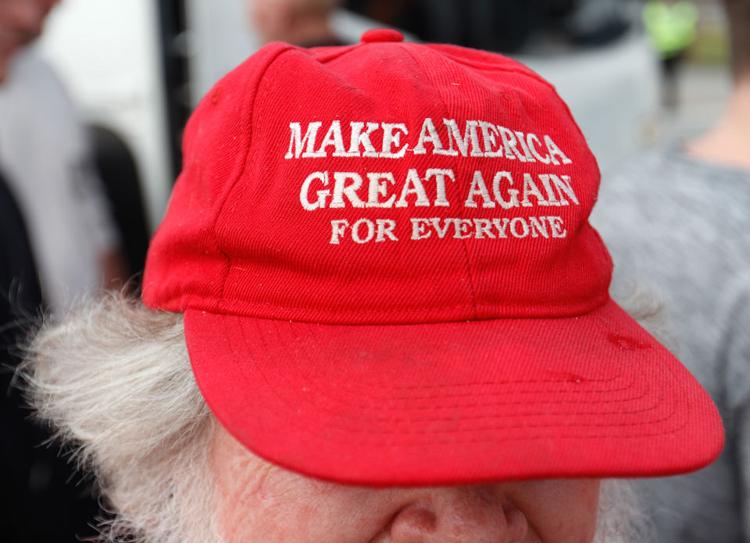 Abrams' stance on the Second Amendment was another topic of conversation.
"If Stacey Abrams gets in, your Second Amendment is gone, gone," Trump said.
Furthermore, Trump told the crowd of Republicans how he viewed Abrams' position on the political spectrum.
"Brian's opponent, Stacey Abrams, is one of the most extreme, far-left politicians in the entire country," Trump said.
While supporting Kemp's policies, Trump denounced Abrams policies including her views on taxes.
"She wants to raise your income tax very substantially, she wants to raise your property tax very substantially right through the roof," Trump said. "She supports a socialist takeover of health care which means you will never be able to see your doctor."
Another policy of Abrams that Trump spoke on was her handling of crime.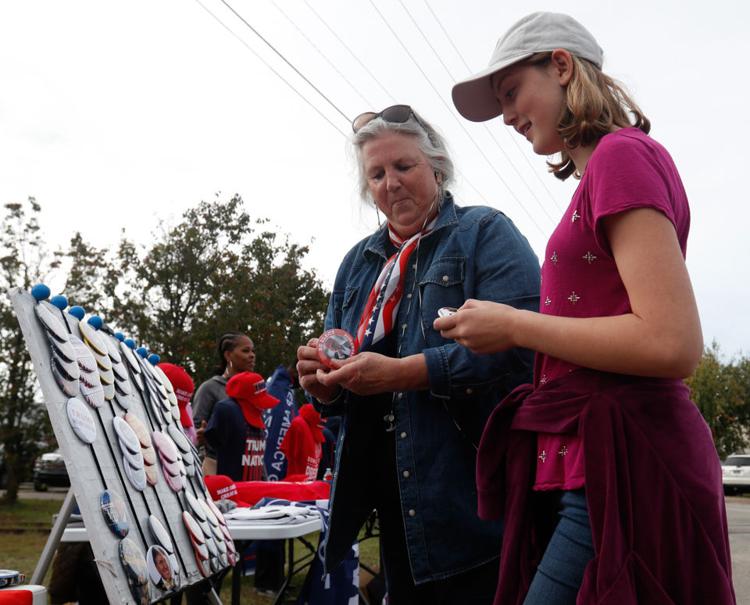 "Stacey Abrams … is really weak on crime," he said. "She wants to end the death penalty for even the most vicious and ruthless killers."
Lastly, Trump emphasized education in regard to voting for Abrams in the election on Tuesday.
"Stacey Abrams will make your schools and neighborhoods unsafe, and she will make your jobs disappear like magic," Trump said.
Bulldogs in support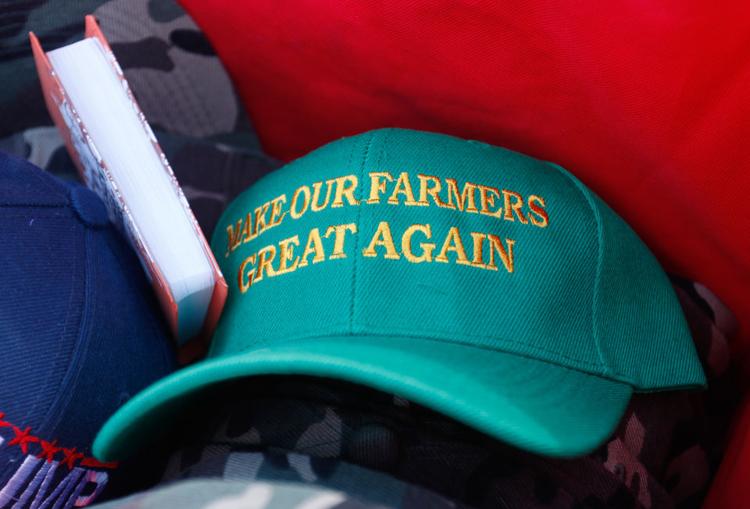 At the rally, Kemp garnered the support of many prominent Georgia lawmakers, including Gov. Nathan Deal, Sen. David Perdue, U.S. Secretary of Agriculture Sonny Perdue, Rep. Buddy Carter and more. Trump shouted them out during the speech and complemented them on their time in office.
While taking the stand, Kemp thanked Trump for "having Georgia on [his] mind." 
Kemp addressed how Abrams has gotten the support of several famous celebrities. In retaliation, he noted his campaign was backed by the president and vice president of the U.S.
"My opponent had Obama, Hillary, Elizabeth Warren, but we got Trump, Pence, Vince Dooley and Herschel Walker, the goal-line stalker," Kemp said.
Trump also commented on Oprah coming to Georgia to canvas for Abrams.
"Oprah was a friend of mine, until I ran for office. Once I ran for office, we diverged slightly," Trump said.
Though former UGA football head coach Vince Dooley has retired from leading the Bulldogs on the football field, the UGA icon endorsed Kemp and spoke during the rally to resounding cheers. Dooley said he has known Kemp since the candidate was about 10 years old, and his wife is friends with Kemp's mother. Dooley recently appeared in an advertisement for Houston Gaines, Republican state House candidate for District 117.
Another UGA football legend, Herschel Walker, was brought up in Dooley's speech. Dooley assured the crowd that he had talked to Walker and that he supports Kemp.
"You will be hearing from him in the next day or two," Dooley said.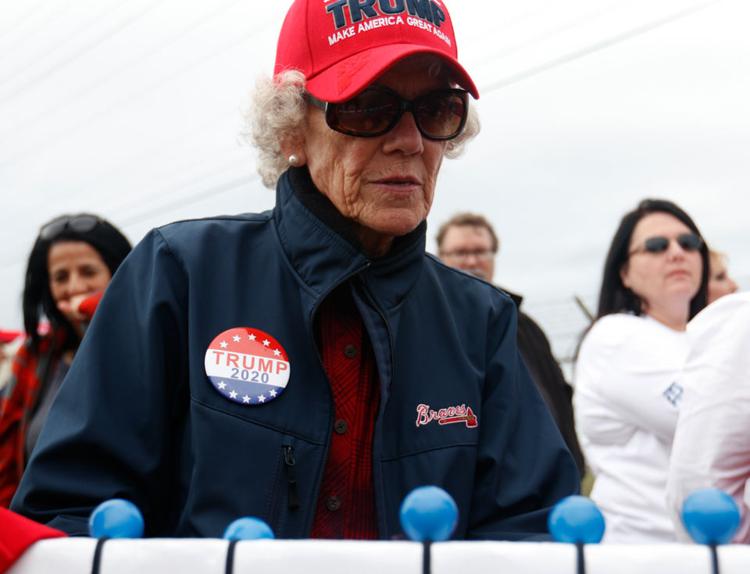 Savannah Simpson, a member of UGA College Republicans who has volunteered on the Kemp campaign, attended the rally.
Simpson said she arrived to the venue at 8 a.m. where around 400 to 500 people were already in line. Though the long wait meant Simpson had only eaten a biscuit throughout the day, she said the event was a once in a lifetime opportunity.
"It was the best experience ever. I called it political Christmas and last night, I was telling my mom, I was like, 'I can't sleep. This is like Christmas Eve' because I am super involved, and I've always loved politics," Simpson said. "It was just so crazy that who is running our country was like 10 feet in front of me."
After waiting another hour after Kemp first spoke, Simpson saw Air Force One fly in and Trump exit the plane.
Simpson said the event "made [her] so proud to be a U.S. citizen because it showed that people have hope and people care."
"Everybody in the audience, we were all so patriotic and supportive, and it was just so great," she said.