The smell of freshly made vegan food filled the second story classroom of the University of Georgia's Zell B. Miller Learning Center on Wednesday, March 7, leaving audience members eagerly anticipating the "Food for All" panel discussion at 7 p.m.
The event, hosted by the Fight Against Youth Obesity organization at UGA, featured eight speakers from both the Athens and Atlanta area, all of whom are involved in different aspects of food education and distribution.
Panelists included Athens-Clarke County employee Craig Page, AmeriCorps vista at Clarke Middle School Rosemary Gay, chef Jeremiah Lemons, FoodCorps representative Ashley Na, UGA peer nutrition educator Samantha DeHart, and Athens based Community Supported Agriculture managers Rachel Vaughn and Amanda Holmes.
They spoke about nutrition, food distribution, and nutritional and agricultural education in Clarke County schools.
---
"The reality in Clarke County is that there is a lot of poverty and racism and the food system is just a really big issue that is hard to navigate in middle schoolers."
- Rosemary Gay, AmeriCorps vista at Clarke Middle School 
---
In the family consumer science classes at Clark Middle School, the smell of food wafting down the hallways may attract students, but speakers said there continues to be a struggle for teachers to engage students in the importance of agriculture.
"My relationship with agriculture as a middle class white woman is different from the majority of kids that I work with," Gay said. "The reality in Clarke county is that there is a lot of poverty and racism and the food system is just a really big issue that is hard to navigate in middle schoolers."
According to a study conducted by the United States Census Bureau in 2017, 35.5 percent of residents in Athens-Clarke County are living in poverty.
The lack of funding and resources to obtain healthy food in the area is a problem that local farms and food organizations hope to tackle.
Collective Harvest, a collaboration of local family farms in Athens, provides sustainably grown vegetables and fruits to Athens-area communities.
"We have a program called the fresh food fund, which is a donation-based fund and these apply, and basically subsidize produce shares to people that otherwise wouldn't be able to afford them," CSA manager Rachel Vaughn said.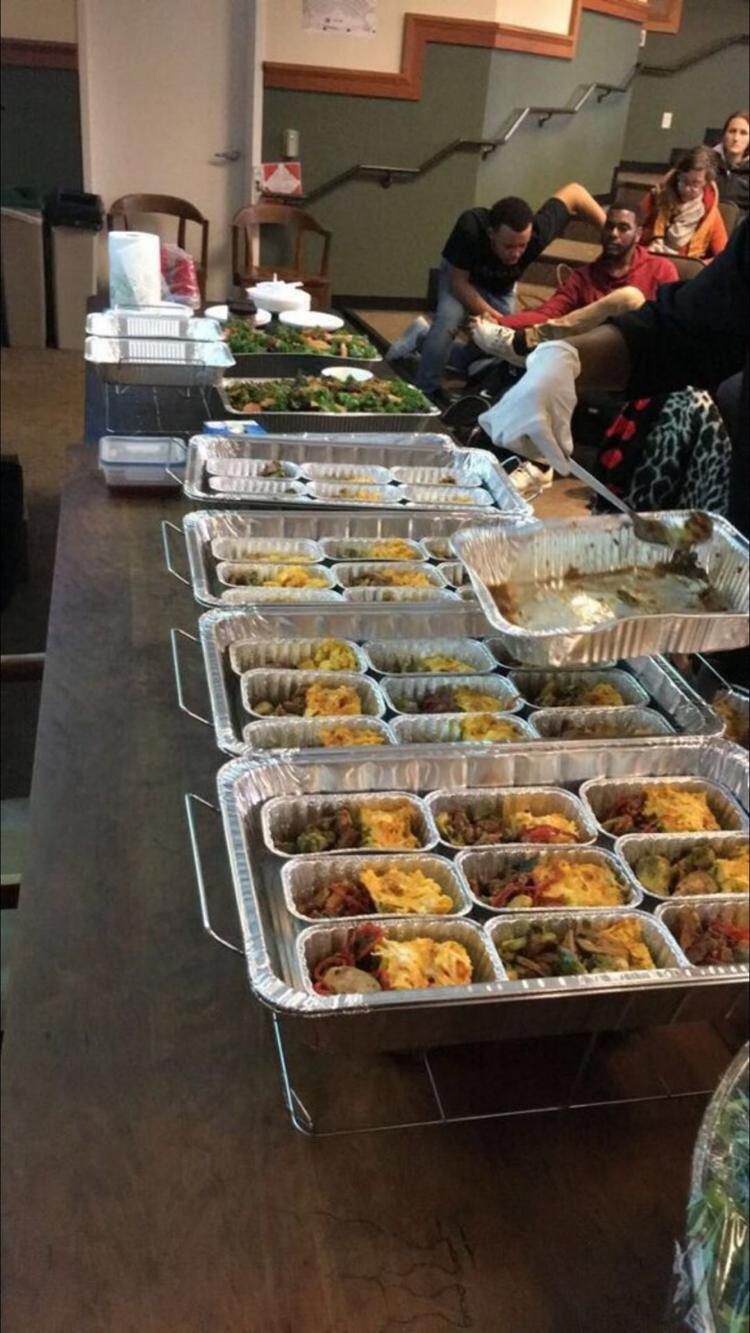 While the progress regarding nutritional education in schools is challenging, change is evident to FAYO volunteers.
"I do think the older kids tend to understand the nutrition stuff more than the younger ones. But I think they are learning, and I think they definitely appreciate it," said FAYO nutritional team leader Morgan Jones.
The lack of nutritional knowledge among youth doesn't stop at children.
Data received from a U.S. Department of Agriculture survey revealed that 59 percent of college students had food insecurities, or some concerns over accessing healthy food options.
Samantha DeHart, a peer nutrition educator at UGA, works with students who share similar concerns over healthy eating.
"College students don't have a lot of money and they don't have a lot of time," DeHart said. "We try to educate them and help them eat healthy foods on a budget and how to cook food. We have a nutrition kitchen here that students can come to for very inexpensive prices, and learn how to try healthier options."
Page hopes the upcoming mayoral elections will result in increased food awareness, and encourages Athens residents to speak out.
"One of the easiest things they can do is create a food policy council, which is a group of people coming together, talking, and looking at what the system is and how can we fill the gaps," Page said.
Page suggests multiple changes that could bridge the gap between cost and nutrition, such as setting up a farmers market at the Athens Multi-Modal Transportation Center, to decrease stress of buying groceries for low-income residents.
"We need to have professionals from different areas coming together and looking at this complex web of how food interacts with our lives, our society, and our environment, so that we can say, 'OK, this is where we are, and this is where we need to go,'" Page said.