Audrey Haynes goes to Frontier to buy homemade jewelry and her favorite line of French soaps that she can't get anywhere else. Besides shopping, Haynes, an associate professor in the University of Georgia's School of Public and International Affairs, has also sold her own artwork such as suncatchers out of wire and glass beads, while donating her profits to an animal shelter.
After almost 30 years of providing local gifts to patrons, Frontier, located on East Clayton Street downtown, is closing.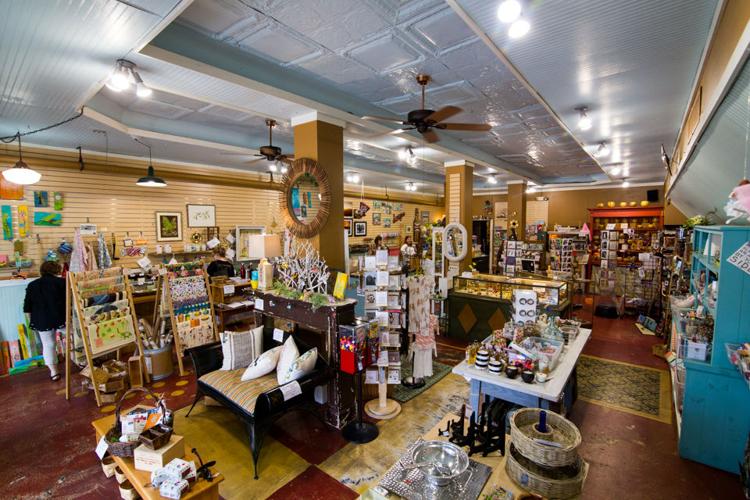 Frontier was opened in 1989, and it continues to cater to the community by selling merchandise from local artists and independent companies. The store does not have an absolute date for closure, but owner Devin Clower said they look to close around May. It is unclear what will move into the space.
Although Frontier's physical location will move out, the store will maneuver to the new territory of selling online.
Clower, the fourth owner of Frontier, is a UGA alumna who took over the small business in 2010. Although she graduated with a degree in interior design, she always had an interest in urban planning, especially the historic structures in the downtown area just off of campus.
Clower has decided to follow the footsteps of the previous owners in finding something different for herself.
"It's been such an enriching experience," Clower said. "Running a small business is a challenge, and a marriage, and all of the above but in the best kind of way."
She takes pride in Frontier and all she accomplished through building connections with other local small business and artists. Clower is trying to make downtown a better space for small business owners, Haynes said.
Although the store will continue to exist online, customers will no longer be able to experience the atmosphere of the shop.
Athens resident Cecile Paige Riker shops at Frontier from time to time. She is drawn to the variety of items that the community and locals have to offer.
She appreciates how local and different the variety of items are that Frontier offers, and will also miss being greeted by Clower's shop dogs.
"We wouldn't have been doing it if it weren't for our loyal customers," Clower said. "It's a bittersweet transition that hopefully will open up a new opportunity for me."
Haynes shopped at the gift shop before and after Clower took over the shop, and said Clower made it feel inviting for customers of all ages to come in.
"Everything is so warm and comfortable and just interesting, that's how the store always felt to me," Haynes said. "And I can always find something, whatever price point … and they would always gift wrap it to make it extra special."
The quality and locality of all the items is what brings her back every time.
---
"Everything is so warm and comfortable and just interesting, that's how the store always felt to me."
- Audrey Haynes, UGA professor 
---
Haynes said she will miss Frontier, but she is also concerned for what it will mean for the future of small businesses downtown. She is afraid that Frontier leaving is an indicator of less local businesses with more corporate stores moving in on the downtown scene.
"If it becomes all just corporate franchises, it'll lose a lot of what makes Athens sort of the cool place to hang out," Haynes said.