On July 28, the inaugural University of Georgia Summer Launch Program will reach completion. The Summer Launch Program is an eight-week idea accelerator, and will culminate with student-led teams presenting their product pitches and the announcement of the winner of a $5,000 prize. 
The Summer Launch Program is composed of eight student teams who were chosen to participate. Teams receive $5,000 in initial grant funding, and compete for an additional $5,000.  
Started this summer by the UGA Entrepreneurship Program, the Summer Launch Program is a continuation of the UGA Idea Accelerator. In the Idea Accelerator, students embark on an eight-week journey to take an idea from the "back of a napkin" to customer generation. The Idea Accelerator is provided in conjunction with Four Athens, a local startup and business incubator, and sponsored by the Advanced Technology Development Center at Georgia Tech (ATDC). 
In the four years since its launch, the Idea Accelerator has awarded roughly $30,000 in funding and tested nearly 150 teams. Now, the Summer Launch Program is expanding on the Idea Accelerator, and helping teams continue to advance their businesses and begin generating revenue. 
According to Jim Flannery, a Startup Catalyst with ATDC and the former executive director of Four Athens, seven out of the eight teams in the Summer Launch Program are former Idea Accelerator participants.
"The Idea Accelerator is really just designed to test ideas and say, 'Hey, is there something there?,'" Flannery said. "The launch program is really designed to say, 'OK, you've already tested your idea, you know that there's a customer there, now we're going to go out and find that customer.'"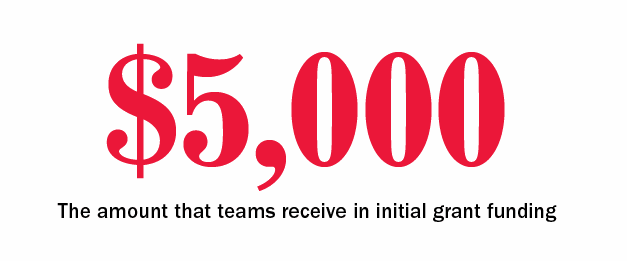 Flannery said that the Summer Launch Program differs from the Idea Accelerator in that it is more selective. Ideal candidates for the launch program are companies who have identified their target customer and market. This is in an effort to have teams produce a minimum viable product (MVP) and begin user-testing in a short amount of time. 
According to Bob Pinckney, Director of the UGA Entrepreneurship Program, a primary goal of the Summer Launch Program is helping teams make the distinction between whether their startup idea is economically viable or more of a hobby. Pinckney said the process involves customer discovery, determining product market value and launching the business. 
"We're really working hard to provide an ecosystem where students with startup ideas can make their dreams become a reality," Pinckney said. 
The Entrepreneurship Program has been working with the provosts office and the Dean of the Terry College of Business to enhance entrepreneurship opportunities at UGA.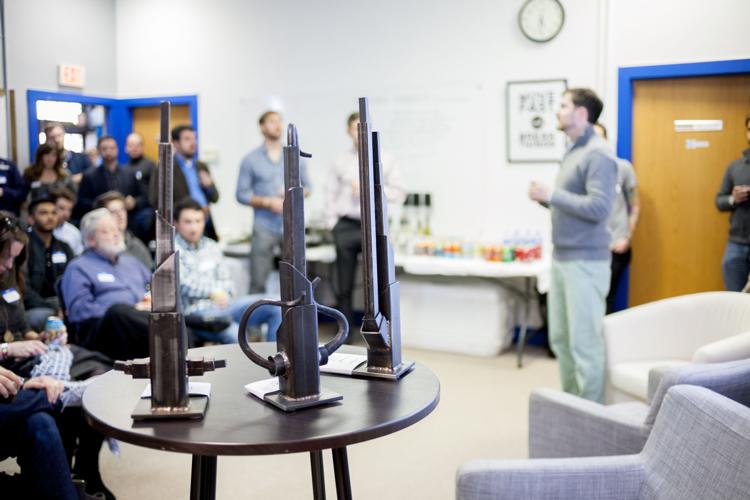 According to Jesse Lafian, one of the competitors in the Summer Launch Program, going through the program is valuable because you learn from both mentors and peers. Lafian said he used some of the $5,000 initial grant funding to travel to California and Philadelphia for two conferences which increased the momentum for his startup. 
"Where I'm at now is a lot further along than where I was two months ago before I started," Lafian said. "It's been a huge help for sure." 
As the winner of the 2017 UGA Next Top Entrepreneur competition, Lafian received $10,000 in grant funding for his startup Reservoir. Lafian, and those involved with the project, are developing a soil moisture sensor for landscapers and farmers, so they can make informed irrigation decisions, reduce water usage and improve their yield and profits.
"I just graduated from the UGA College of Agricultural and Environmental Sciences [and] I was a horticulture major," Lafian said. "It's been interesting and cool to get involved with the Terry College of Business since I wasn't a business major."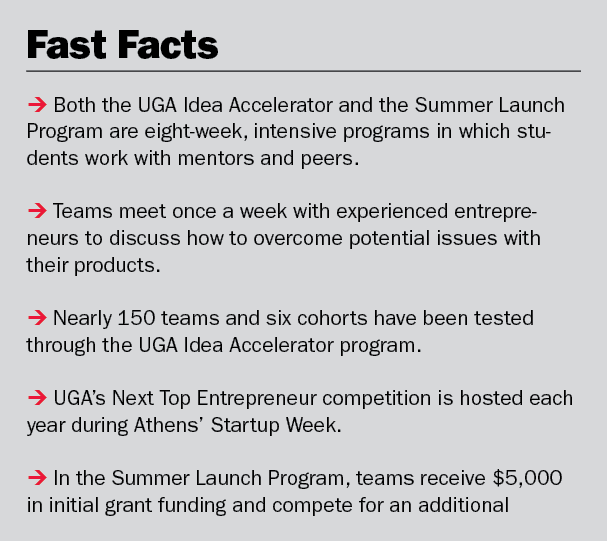 According to Pinckney, thus far the results from the inaugural Summer Launch Program have been positive. 
"The program has worked exceedingly well," Pinckney said. "We're really happy with the results, and look forward to continuing the summer program next year." 
The Summer Launch Demo Day will commence on July 28, and run from 2:00 p.m. to roughly 5:45 p.m. in Correll Hall.