With such a confident Democratic Party going into the midterm elections, Georgia liberals will be a little more dejected this week, while Republican supporters bask in the continuation of conservative leadership in Georgia.
Though Democrats have taken back the U.S. House of Representatives, Republicans remain in control of the Senate, Georgia General Assembly and other statewide positions.
Here's everything you need to know about who will represent ACC residents in D.C. and the Georgia State Capitol in January.
U.S. House District 10
Republican candidate Jody Hice sealed his third term in office as representative for Georgia's 10th Congressional District with 63 percent of the vote.
His opponent, Democrat Tabitha Johnson-Green, was Hice's first challenger since he was elected in 2014.
Hice attended Republican gubernatorial Brian Kemp's watch party at The Classic Center on Nov. 6, which filled the Athena Ballroom with supporters and other big-name Georgia Republican politicians such as Gov. Nathan Deal and Sen. David Perdue.
In the May primary election, Hice faced two challengers but had no trouble keeping his party's nomination, receiving 80 percent in a landslide.
Johnson-Green, a nurse and Washington County resident, surprised Athens when she beat out two other Democratic candidates who had been much more visible during the primary race.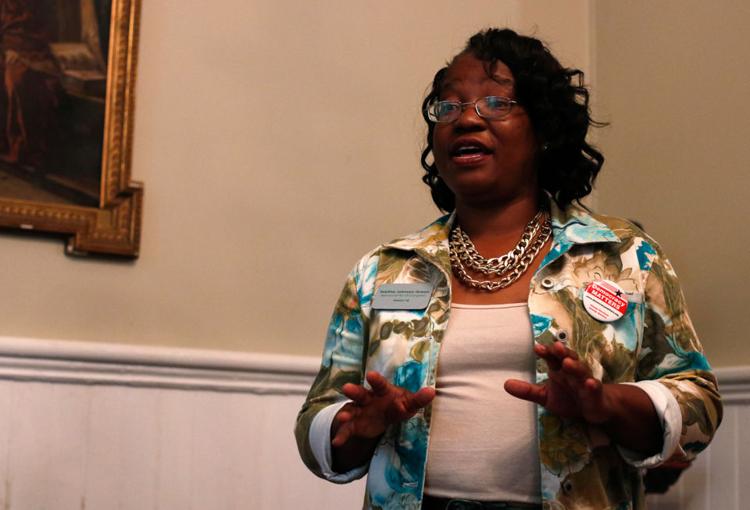 Since taking office in 2015, Hice has served on the House Armed Services Committee, the House Oversight and Government Reform Committee and the House Natural Resources Committee.
During his current term, he served as vice chairman of the Subcommittee on Government Operations for the Oversight and Government Reform Committee.
Hice sponsored H.R. 586, the sanctity of human life act, as a pro-life advocate, calling life "a gift from God" and "the most fundamental of all human rights" on his campaign website. If passed, the bill would "end the plight of abortion on our nation," according to his website.
Additionally, as a member of the National Rifle Association, Gun Owners of America, National Association for Gun Rights and Georgia Carry, he plans to defend the right to keep and bear arms.
As for immigration, he wants to secure the U.S. borders and only welcome immigrants who come legally. He supports President Donald Trump's plan to build a wall between Mexico and the U.S. and wants to end birthright citizenship "for babies born illegally in the United States."
He also wants a tax reform, a replacement for the Affordable Care Act and a restoration of Judeo-Christian values, all goals he intends to pursue in his third term in office.
Statewide offices
The race for Secretary of State is facing the possibility of a runoff as Republican candidate Brad Raffensperger currently holds 49.19 percent of the vote while Democrat John Barrow holds 48.58 percent.
Barrow has a few factors that might have helped him. First, the Libertarian candidate Smythe Duval captured more than 2 percent, making it harder for Raffensperger, who leads Barrow, to secure a majority.
His campaign also represented a more old-school Democratic strategy, appealing to centrists with moderate rhetoric and calls for bipartisanship. Barrow also had name recognition on his side because of a decade-long tenure as congressman for Georgia's 12th District when he represented — at different times — Athens, Augusta, Savannah, Statesboro, Vidalia and Milledgeville.
All other statewide offices were won by Republican candidates, with mostly wider margins than the gubernatorial race.
State Senate 46
Republican incumbent and state Senate Majority Leader Bill Cowsert defeated Democrat Marisue Hilliard with about 60 percent of the vote to maintain control of District 46, according to results from the Secretary of State's Office.
"It was a hard run race, we all learned a lot, [we] worked hard. [I'm] very proud of what we did," said Hilliard to supporters at her watch party. "You can't let one loss get you down. I have no regrets."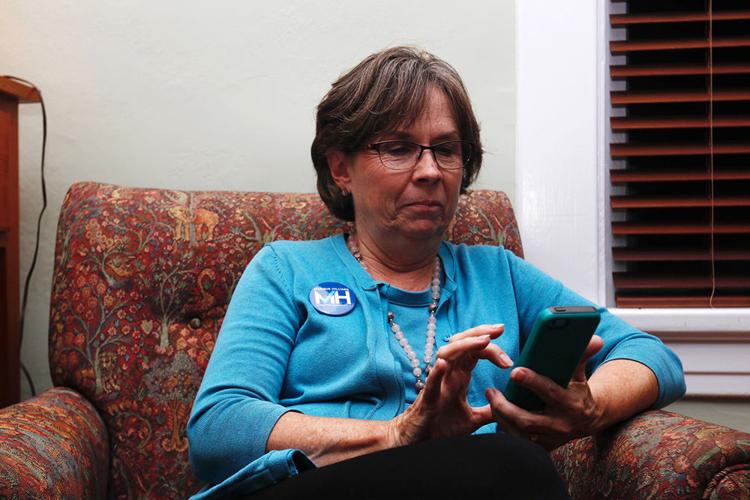 Cowsert did not host his own watch party but instead attended the party of Houston Gaines, who is now representative-elect for District 117.
Erin Cooke, president of conservative group Turning Point USA at University of Georgia, worked on Cowsert's campaign and said he didn't doubt another win.
"He's been the incumbent for several years, he [was] pretty much very confident in his race," Cooke said.
Cowsert was first sworn into office in 2007 and since then has served on the judiciary committee and appropriations committee. Cowsert advocated for fully funding the Quality Basic Education Act, expanding rural broadband access and cutting taxes.
Kemp, Cowsert's brother-in-law, used to hold Cowsert's seat.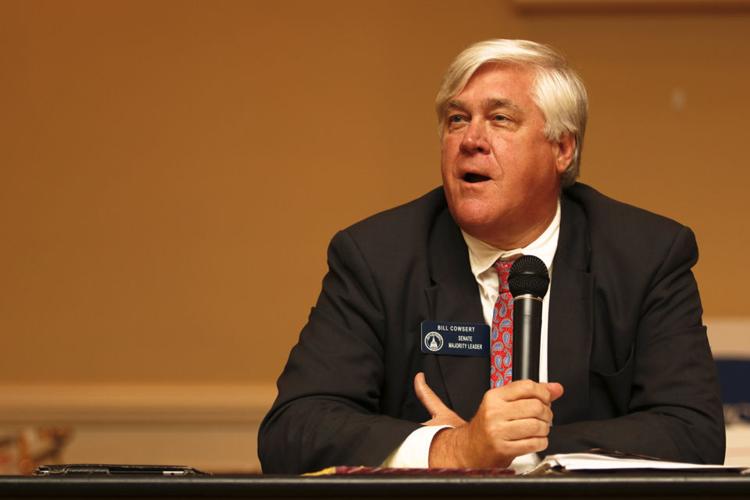 Meanwhile, his opponent Hilliard started an Athens chapter of Moms Demand Action for Gun Sense in America in April 2017. After working with the activism group, she decided to run for public office when Deborah Gonzalez and Jonathan Wallace were elected to state House Districts 117 and 119, respectively, in 2017. Both Gonzalez and Wallace lost their seats on election night, making the representatives for Athens mostly saturated in red.
State Senate 47
Republican Frank Ginn retained his incumbency for the District 47 state Senate seat with about two-thirds of the vote, defeating Democrat Dawn Johnson.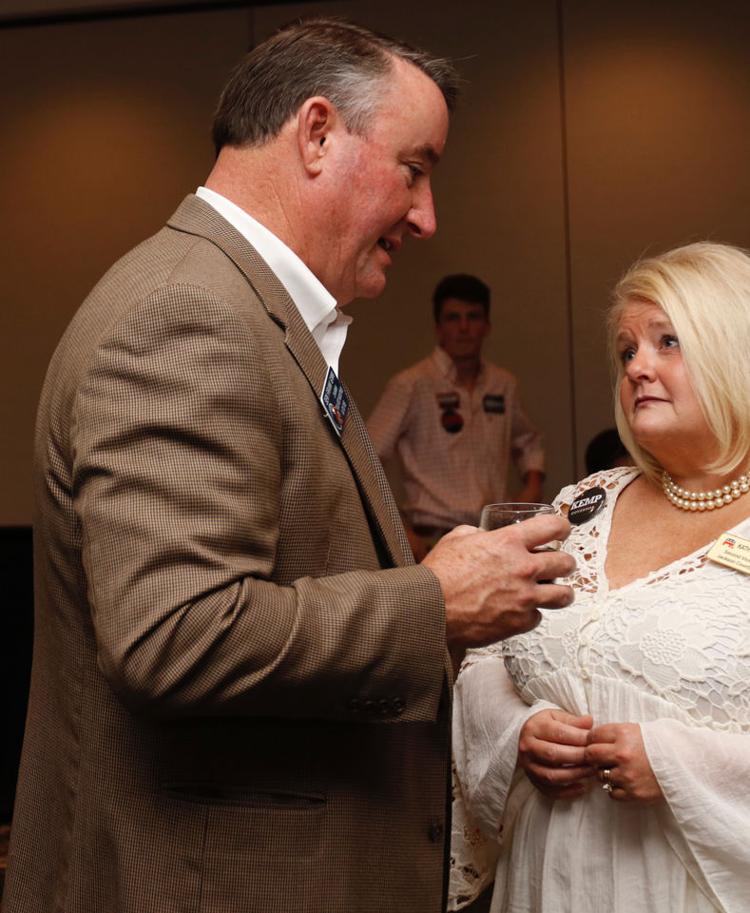 Ginn has held his seat since 2010 and has run uncontested for the district since 2012. District 47 includes parts of Clarke, Madison, Jackson and Barrow counties.
During his time in office, Ginn worked as the chair of the Economic Development and Tourism Committee and the Natural Resources and Environment Committee. His goals for the next term are to grow jobs, lower taxes and improve education.
Ginn supports the Quality Basic Education formula, cutting state income taxes and improving transportation.
"When people are all working together, we have a stronger pull," Ginn said to The Red & Black in October. "I'm proud of the relationships I've built while I've been in the elected office and the fact that we can work together on both sides in Georgia to do the right thing for our Georgia citizens."
A newcomer to politics, Johnson previously worked as a deputy sheriff and as director of a program that helps those with developmental disabilities become employed.
This year, Johnson ran a campaign focused on expanding Medicaid, creating a living wage for working Georgians, increasing funding and lowering academic standards for HOPE and investing in a "clean energy economy."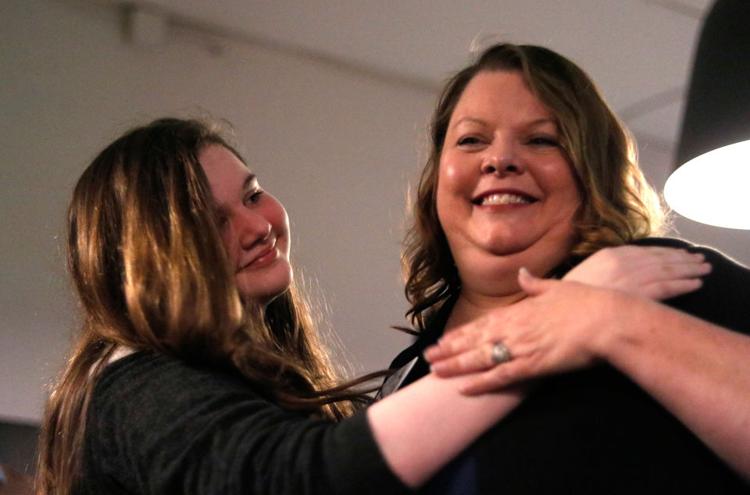 Johnson and Wallace for state House District 119 hosted a joint watch party at The Glass Building on South Milledge Avenue. The night began with more than 100 in attendance but dwindled to about 40 when the final results came out.
Ginn did not host his own watch part but instead attended Gaines' party.
By 9 p.m., Johnson was already anticipating her loss, despite other races going well into the night.
"We didn't lose all these seats in one night," Johnson said. "We won't win them back in one night. But we have got the groundwork in place, and we realize the areas we need to work on."
---
Erica Jackson, Spencer Donovan, Erin Schilling and Maggie Holland contributed to this article.