A ribbon cutting on Wednesday night celebrated a new opportunity for Athens visitors looking to enjoy the Classic City.
Although Homewood Suites by Hilton in Athens opened the day after Thanksgiving, the new hotel hosted its grand opening on the evening of Jan. 23 with food, prizes and room tours.
The hotel offers studio, one-bedroom and two-bedroom options. They host a complimentary evening social, which consists of a small meal with wine, along with other amenities such as a patio with BBQ grills and a grocery shopping service. For those wanting to stay for five days or more, the hotel offers extended stays as well as regular room nights.
Guests at the grand opening walked around and explored the hotel while taking tours of the rooms. Ashley Boston, a food service employee at Homewood Suites, said she was there to show people what the hotel has to offer.
Most attendees appeared excited about many of the amenities offered by the hotel, especially the grocery shopping service.
"If you wanted to go grocery shopping, you can just write your list down, send it downstairs to us at our front desk and they will go shopping for you," Boston said. "I think that's pretty cool [and] something that people don't really offer."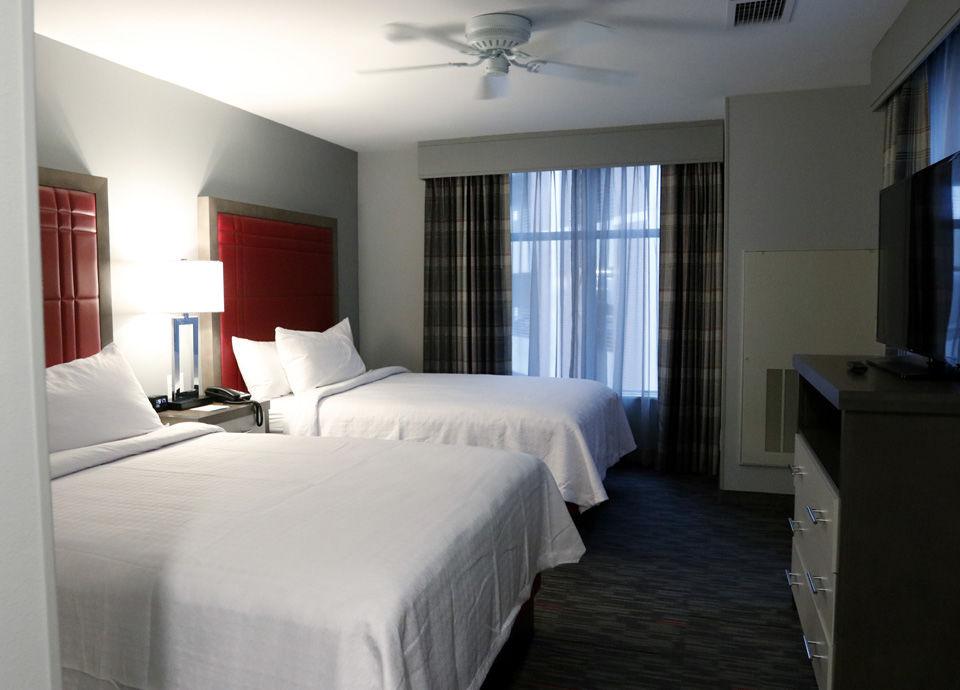 Emily Barber, director of learning and engagement at Landmark Properties, invites people to Athens for monthly trainings, and she wanted to see the hotel she plans to place employees in.
"I think they did a great job. They have a lot of unique touches, like the ceiling fans in the room, just the little stuff like that," Barber said. " I would stay here if I was coming to Athens."
McNeill Hotel Company already owned Hampton Inn Athens, and when McNeill bought Hampton Inn, they saw the need for an extended stay property, said Missy Wilson, area director of sales at McNeill Hotel Company.
The company had the opportunity to use the land beside The Mark, and McNeill decided to build a Homewood Suites there. Wilson said it's a perfect location for an extended stay.
"You're walking distance to UGA, to Sanford Stadium, to downtown and to the Classic Center. For visitors in Athens, those are the main sites that bring them here," Wilson said.
Construction for Homewood Suites began in February 2017, finishing in November 2018.