On Feb. 16, a group of store owners closed their business' doors for a day in support of a movement, "A Day Without Immigrants." These local businesses were part of a national protest, which aimed to illustrate the vital role of immigrants within communities across the country. 
Businesses that chose to participate included Sr. Sol and Taqueria Agave, both popular Mexican restaurants in Athens, as well as J & C Lawns & Landscape, supermarket Los Compadres and El Primo Auto Sales.
Leonel Velázquez, co-owner and manager of Sr. Sol, said the restaurant wasn't aware of the protest until the morning of Feb. 16, when many of their staff did not arrive at work.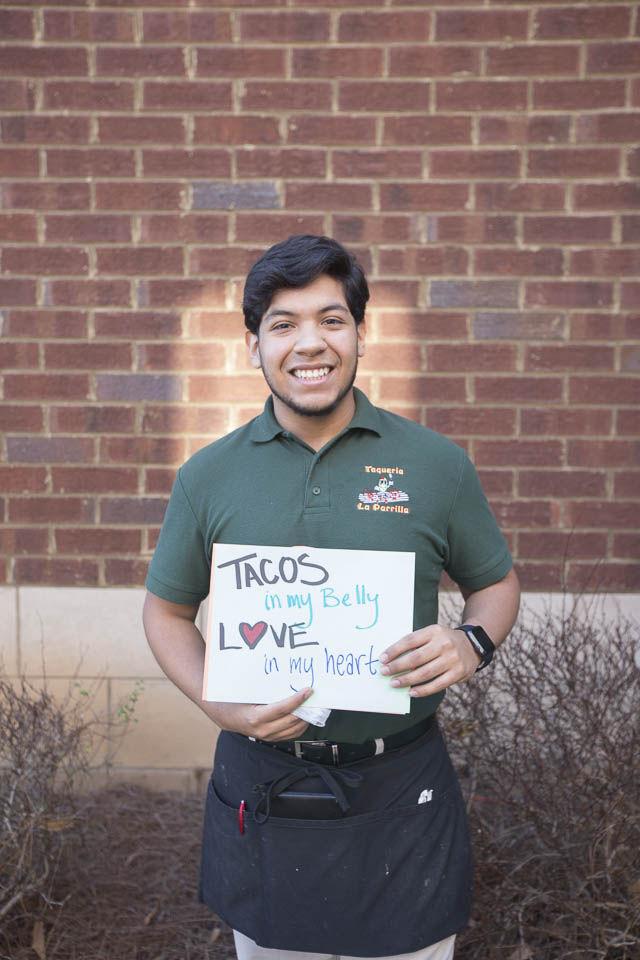 "We were short of, you know, people. We tried to call everybody to see what was going on, and they tell us what's happening," Velázquez said. "It's the only way we can support. Not only the Hispanic people or immigrant people, we expect to support our whole community."
After announcing his store's decision to close, Juan Machado, a Colombian immigrant, social media director for Sr. Sol and IT associate director at the University of Georgia's Information Technology Outreach Services, said he hoped the hatred toward immigrants would end soon.
"Hopefully people open up their eyes and just think about it," Machado said.
Monica Arteaga, an immigrant from Mexico and co-owner of Taqueria Agave, said it was a hard decision to close the restaurant, but they wanted to fully support the fight for their workers.
"The purpose of this protest is to show just how disruptive immigration changes by the government are and how it could impact consumers' everyday life," Arteaga said.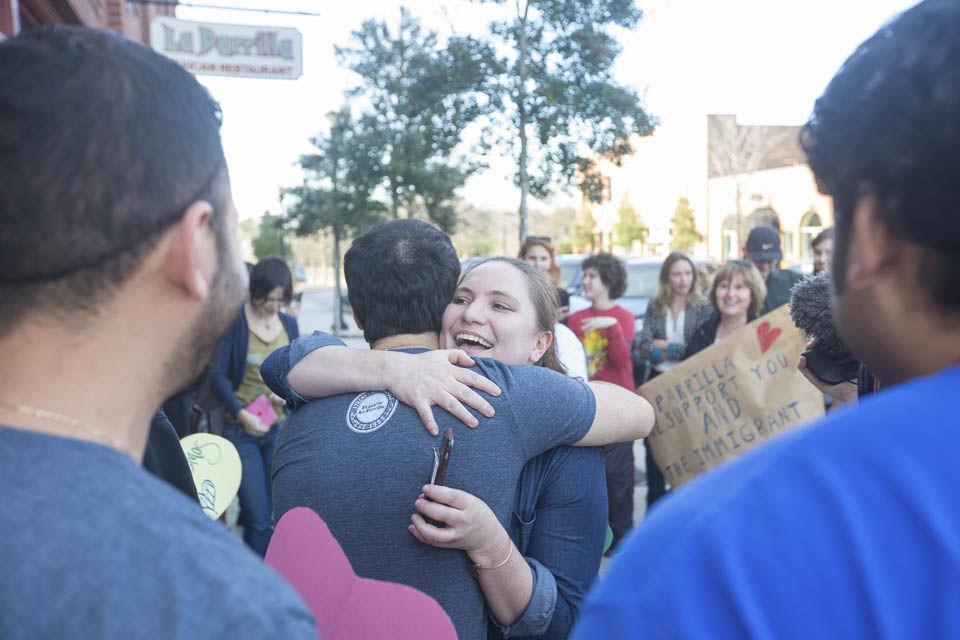 Arteaga said by closing Taqueria Agave, the business likely lost anywhere from $1,000 to $4,000, and her father's second business, El Primo Auto Sales, likely lost a significant amount of profit as well.
However, for some business owners, the decision to protest came at more than a financial cost.
La Parrilla, a Mexican food restaurant in Watkinsville, received backlash after participating in the protest. The restaurant posted a sign on the day explaining the reasoning behind their close.
The sign was later found with angry comments and a backwards swastika in the top left corner.
Other comments on the sign written in pencil said, "Then I cannot support you," "Build the wall," "Trump train," "See you in Mex," and "You just got your last peso from my family."
Jennifer Hadden, a former student at UGA, said she saw the sign when going out for dinner.
"I walked up and was like 'Holy crap,'" Hadden said. "The most shocking part was having to explain to my 10 year old what somebody's intention probably was."
Adrian Haro, the manager of La Parrilla, said the restaurant has decided not to comment on the vandalism in attempt to "let it go."
Members of the community, however, have responded with messages for the restaurant through social media.
Rex Kramer, a self-employed Athens resident, said despite disagreeing with the protests done by the immigrants, he thinks vandalism on the sign is uncalled for.
Before the vandalism occurred, Kramer said he did not support the message behind the protest, but he had no problem with the business' actions.
"It's a statement against a false narrative. Nobody is after immigrants. The whole thing is rule of law and illegal immigrants," Kramer said. 
After the vandalism occurred, Kramer said he did not agree with any hateful rhetoric directed toward the restaurants that chose to protest.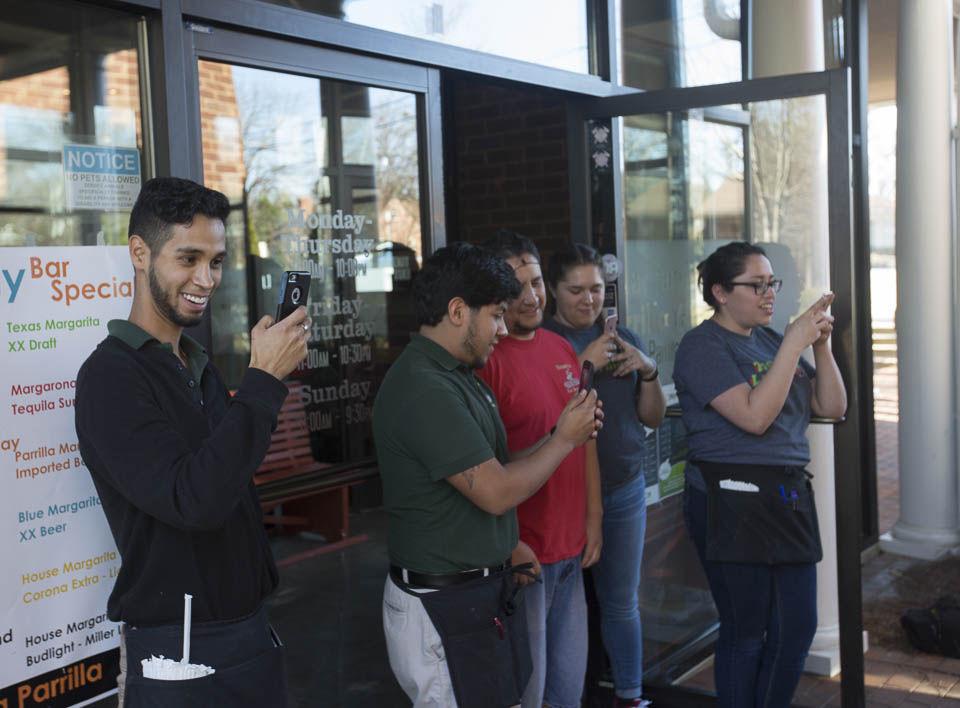 "You've got a lot of ignorant and stupid people out there, and they're the kind of people that will go out and mark on a sign like that," Kramer said. "I don't care who you voted for, that's just not right."
Becky Lockman, a social worker and Watkinsville resident, said after showing the picture of the sign to Lauren Burke, an immigration attorney giving free service for immigrants in need, they decided to organize a 'Love In' at the La Parrilla locations in East Athens and Watkinsville.
"Maybe we can take the love, and transform the hate, and at the same time let the immigrant community know they have a big support system here and not to feel intimidated," Lockman said.
Burke said she and her assistant Martina Carrillo are self-funded.
"I actually used money my parents saved for my wedding, but I'm not married and I'm single so I used it to buy the van," she said. "I joke and say I'd rather have the van than a man."
La Parrilla employee Dinora Bonilla said she was overwhelmed by the support from the community.
"I believe God will take care of us, and that these are the kind of stories that people cannot believe of how people are treating other people," Bonilla said.
Uriel Galarza, a freshman engineering major and dual citizen of the U.S. and Mexico, said he is not surprised to see things like this happening in the Athens area.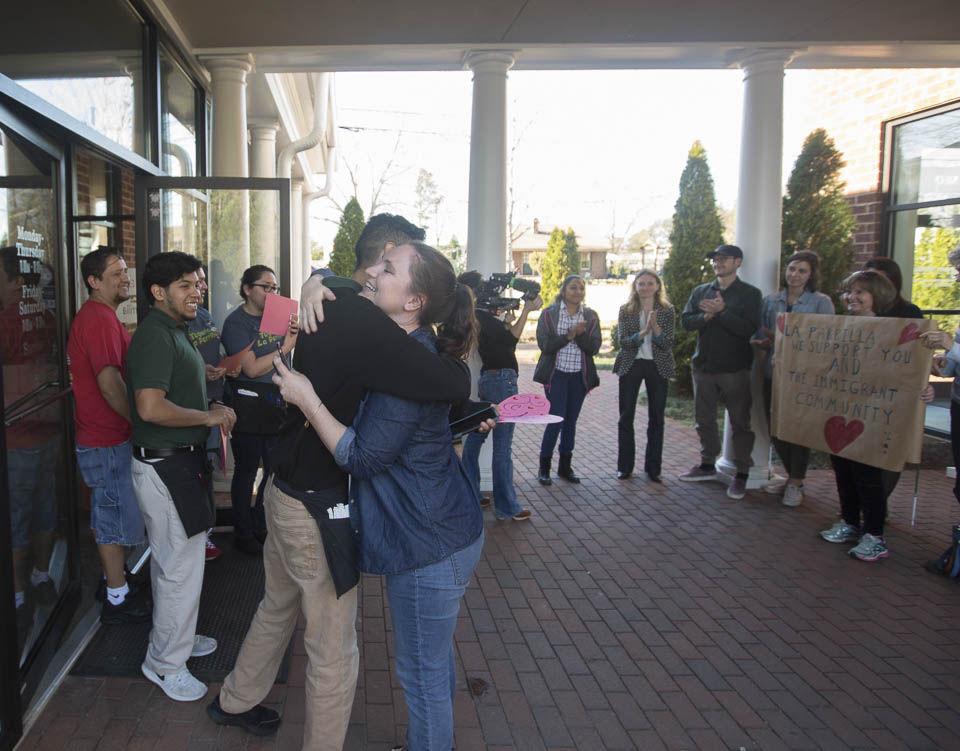 "If this movement had been done 10 years ago, then most likely those writings and so forth that were put on the notice most likely would not have been there," Galarza said. "It does send the message that things are changing after all, which is scary."
Arteaga said it was sickening to read the hateful comments on the sign.
'It's just heartbreaking," Arteaga said. "We feel really sad that there are human beings in this world that just bring so much hate."
But she has high hopes. After seeing the community response to the vandalism, Arteaga said this will only "make us all stronger."