More cycling can mean more accidents, especially if pedestrians and drivers don't pay attention to the roads in front of them. Tyler Dewey, executive director for local nonprofit BikeAthens, was one of many organizations that came together to inform the public about the do's and don'ts of bike and pedestrian safety on Sept. 6 at the Tate Student Center Plaza.
On Bike & Pedestrian Safety Day, Dewey used a small course to test how distracting cell phones can be to the average pedestrian.
As students walked through the course, signs were held up with different memes on them, and participants were asked to use their phones. After walking through the course, they had to try and describe what the posters looked like.
"People are sort of shocked to realize that they're so focused on their phone that they don't even see it," Dewey said.
Students got the chance to meander around different booths and activities presented by the UGA Office of Sustainability, UGA Police Department, BikeAthens and others, providing information on bike, pedestrian and driving laws and safety.
During the "Stop for a Cookie Initiative," Jason Perry — program coordinator for the UGA Office of Sustainability and president of BikeAthens — gifted cookies to the pedestrians who looked in both directions before crossing the road and stayed off their phones as they crossed. Students did not realize they were participating until reaching the other side of the road.
"Thank you for being careful crossing the street," Perry would say to those who passed his safety test, giving them a cookie.
"I think a lot of people get bikes and don't realize they have to follow the rules of the road," UGAPD Officer Chris Martin said.
Martin and Sgt. Virgil Stephens said the biggest concern for campus officers is pedestrian safety, and this goes hand in hand with awareness among drivers and those using alternative transportation.
"Essentially the bike is a vehicle," Stephens said.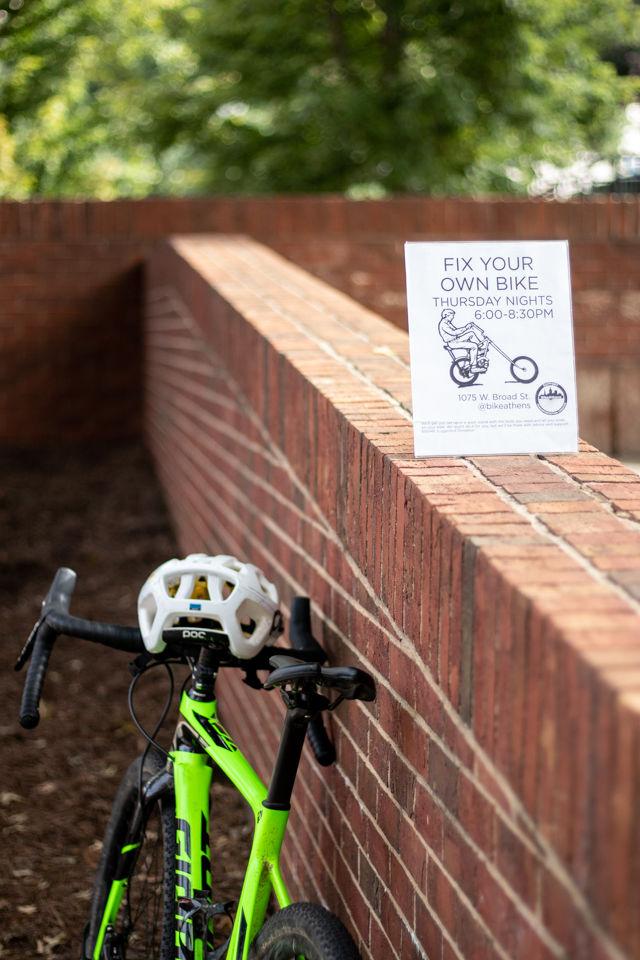 The surge of Bird scooters in Athens has caused some problems for UGAPD. On Aug. 31, the university announced the issuing of citations for anyone riding the electric scooters in a "hazardous" fashion.
Martin said the Birds already create a hazard on the road, even though using them on the sidewalks is the ultimate traffic code violation.
"It's a motorized vehicle, so they have to be out in the roadway," Martin said.
UGA College of Public Health research professional Lila Ralston provided 2016 data on fatal pedestrian crashes in Georgia. She said while most people think of pedestrian deaths as incidents with "kids walking to school," the fact is that adult pedestrians in dark conditions have been victims of the most crashes at 52 percent.
In comparison, most bicycle fatalities have occured in daylight at 53 percent, and 76 percent of of those have occured in urban areas. According to the data, males experience the highest rates of both pedestrian and bicycle fatalities as compared to females.
UGA cycling team members Andrew Brookins and other members of the UGA cycling team provided information on the Firefly Trail, a 39-mile trail being developed to spread across three counties.
Brookins thinks more options for alternative transportation, such as the Firefly Trail, will further promote cycling across Athens-Clarke County.