The sanctuary at First A.M.E Church was filled to capacity Saturday afternoon as members of the Athens community listened to DeKalb County Chief Executive Officer Michael L. Thurmond deliver a lecture about his soon-to-be updated book that covers the black community and black history in Athens.
Thurmond is a former member of the Georgia General Assembly, former superintendent of the DeKalb County School District and former Democratic nominee for U.S. Senate. He was also elected Georgia State Labor Commissioner in 1998, the first African-American to be elected to a statewide position in Georgia without prior appointment. 
"We're here to celebrate history," said Thurmond. "But, we're surrounded by history. Living, breathing, walking, talking, history."
Thurmond's 40-year-old original book, "A Story Untold: Black Men and Women in Athens History" will receive an update to many of its chapters and will be re-released in April.
During the lecture, which is named after Thurmond and is part of the annual Athens Area Black History Bowl lecture series, Thurmond discussed how desegregation lead to his interest in writing the original book.
Thurmond, a native of Athens, attended Burney-Harris High School during his junior year. For his senior year, Burney-Harris would combine with Athens High to become Clarke Central High School — a move Thurmond did not support.
"We were afraid that in a consolidated environment we would lose our history and heritage of a school that we loved and appreciated so much," Thurmond said.
Thurmond's frustration with the combination of the two schools and the closings of other area schools led him to write what would eventually become "A Story Untold."
"I decided to write a pamphlet — a 25 page pamphlet that would capture and save and document the history of the black community," Thurmond said.
After attending law school at the University of South Carolina, Thurmond decided to continue work on the pamphlet that would later swell to a more-than-200-page book.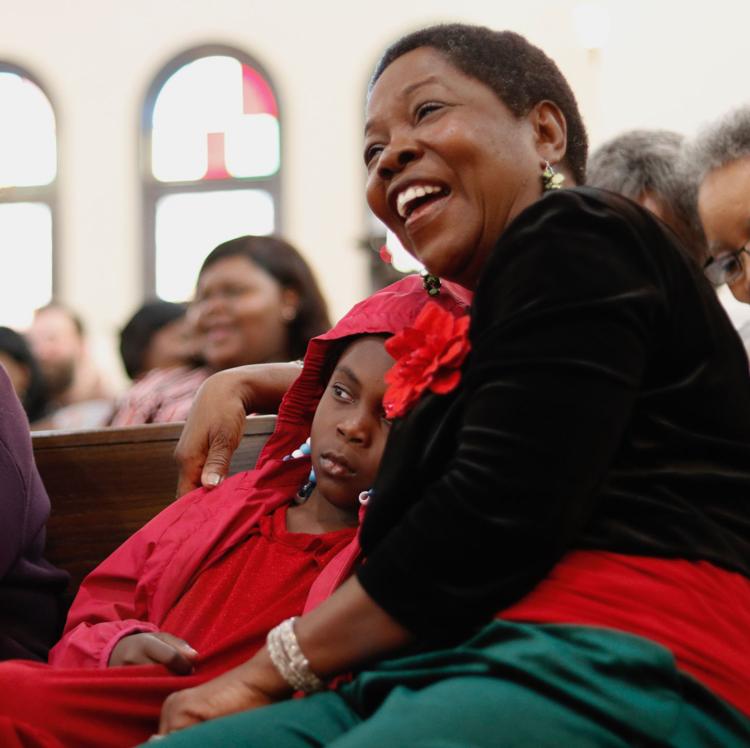 "I realized that I had opened up an amazing insight in myself and in the history of this city," Thurmond said. "And so I came back to Athens."
Initial demand for the book was weak, Thurmond said, and he had difficulty in convincing bookstores to carry it.
"You have to be creative, innovative. And if black history teaches us anything it's that you have to know how to make a way out of no way," Thurmond said.
Thurmond addressed the younger African-American attendees, encouraging them to talk with and record their older family members in order to understand their lives and the path set before them. He said recognizing black history is particularly important when experiencing a significant achievement in life such as graduation or obtaining a job.
"I hear young folks say all the time, 'You know, God has answered my prayer.' I would like to remind them, that wasn't your prayer. That was your great-great grandmother's prayer."
Attendees in the audience, which included commissioners Melissa Link, Mariah Parker, Tim Denson and Mayor Kelly Girtz, sat shoulder to shoulder while engaging with and listening to Thurmond.
Katheryn B. Davis, an attendee at the lecture, said she "was in awe" of the amount of people in attendance and called the event "absolutely marvelous."
"I thought it was very educational, and I think it really spoke to history and I think it spoke to the things that we still have to do," Davis said. "This is wonderful to be able to celebrate black history, but black history is every day."
Donna Wilkins, another attendee, also enjoyed the lecture, remarking that she was thrilled with the amount of people and diversity in the audience.
For a brief moment, Thurmond touched on national politics, telling attendees although Donald Trump is president, politicians come and go and God is constant.
"Michael Cohen can say what he want to, and I don't care nothing about what Michael Cohen says," Thurmond said. "He's two steps from jail and now he realizes that Donald Trump is a racist."
Thurmond wrapped up his lecture saying he is the result of three generations of sharecroppers and that he shares their heart and soul.
"If you look at me and see a CEO and don't see a sharecropper, you better look a little bit closer," Thurmond said. "I'm a sharecropper with a law degree, and that makes me a bad man."