A project to resurface part of the Georgia state Route 10 loop in Athens-Clarke County was awarded to contractors in January, according to the Georgia Department of Transportation.
The project is set to start north of Milledge Avenue Bridge and extend south of U.S. 78 and state Route 10. $10.8 million will be invested into the resurfacing of the 12-mile stretch and is funded by state and federal taxes, according to Katie Strickland, GDOT District One communications specialist.
The project, awarded to C.W. Matthews Contracting Co. Inc., will start on April 30, according to an April 23 press release from GDOT. It was previously scheduled to begin in March.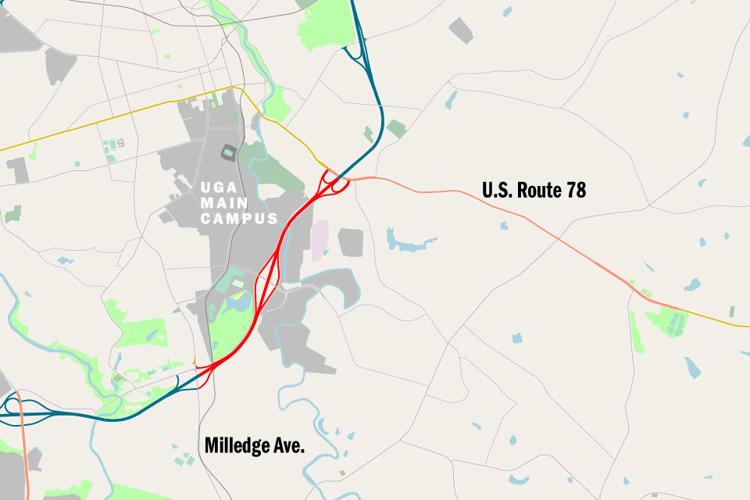 Single-lane closures along state Route 10 will occur nightly between 8 p.m. and 6 a.m. during the construction period, according to GDOT. Construction crews can work Monday through Sunday, except on weekends where there are Georgia home football games, in order to allow for more traffic on the loop.
It has been around 20 years since this section of state Route 10 was last resurfaced — the last time was in the early 2000s, Strickland said in the email. Workers will perform maintenance on the road involving milling, inlay and plant mix resurfacing, according to GDOT.
The project is expected to be completed by December.