Every time 12-year-old Makiyah Walton has a severe asthma attack at school, Hilsman Middle School nurses call her mother, Emmika, to take her to the emergency room or a nearby health center.
"My mom sometimes didn't have the time for that because of work," Walton told nurses, faculty, district representatives, benefactors and healthcare professionals in the audience at an Oct. 22 ribbon cutting ceremony for the new Hilsman Health Center.
Walton is one of Hilsman Health Center's first patients, which is the first student-based health center in Northeast Georgia. The center is located between Gaines Elementary School and Hilsman Middle School on Gaines School Road.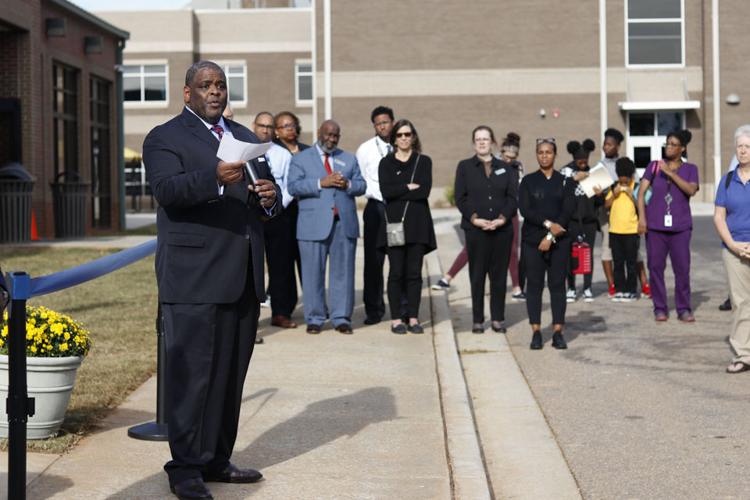 "We've seen 12 patients in the first two days and we're not technically even open yet," CCSD Director of School Nursing Amy Roark said.
The center caters to the physical, dental and behavioral health needs of Hilsman and Gaines students, faculty and staff. Some of the services offered at the health center include providing flu shots and immunizations, granting annual wellness visits, helping set up health insurance and treating sick students.
"This is what our children deserve," CCSD Chief of Policy and Student Services Dawn Meyers said.
The center features a waiting area, lab room, restroom, dentistry office, lounge room for counseling services, exam rooms and an office.
Roark explained that Hilsman Health Center represents "a true community collaboration."
The Piedmont Athens Regional Foundation contributed $300,000 to help launch the district's plan into action. Athens Neighborhood Health Center will provide medical and dental services, and Advantage Behavioral Health Systems will supply mental health professionals.
Students will pay for the health center's services through their insurance provider, Roark said, but she added that no student will be turned away.
"We have a small fund for uninsured children, but our hope for this clinic was that it's available to all kids," Roark said. "Regardless of their ability to pay they can definitely come here for help."
The creation of Hilsman Health Center began after the district applied for a grant from the PARTNERS for Equity in Child and Adolescent Health within the Department of Pediatrics at Emory University. PARTNERS awards funds to two school districts across the state of Georgia each year to create a school-based health center plan.
"We had 12 months to plan how to open up a school-based health center," Roark said. Representatives from each aspect of the project spent time touring other health centers to understand the different models that could be used. Roark said the district also conducted a district-wide survey to determine which area in the school district had the greatest need.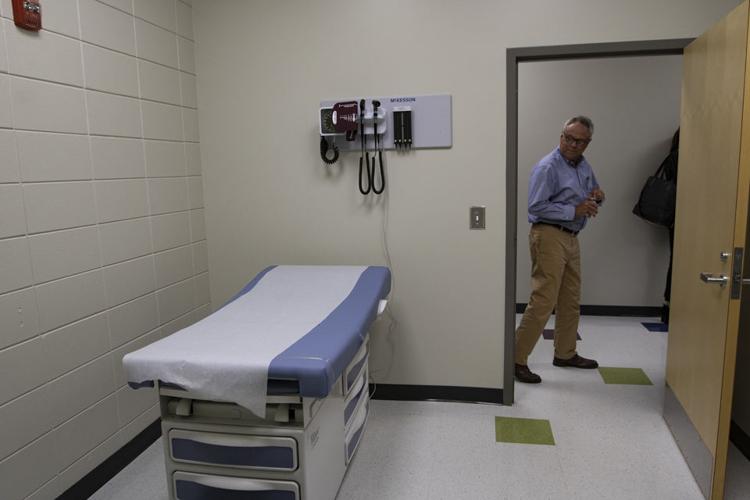 "We decided that Hilsman and Gaines were the two schools in greatest need, and it was really great because Hilsman was already building a new school," Roark said, referring to Hilsman's recent renovations, which allowed the district to design the health center exactly how it wanted.
Athens Neighborhood Health Center CEO Marcus Garner explained that throughout the process of building the health center, the main focus of everyone involved remained on the individuals who would benefit most: students and parents.
"This will be an opportunity for the children to have medical, dental and behavioral health care all under one roof, and all they have to do is walk down the hall and across the parking lot," Garner said. "Hopefully with this particular initiative, we will also be able to reduce absenteeism."
For the parents of Hilsman and Gaines students, a trip to the doctor's office down the hall instead of across town will make all the difference.
"It's a blessing, knowing that they can get the immediate care they need in a split second," Emmika Walton said. "It just takes the burden off."
Walton also believes the center will improve her daughter's future "so she doesn't miss any more days of school."