A few days before each semester begins, Kai Yost sits down at their computer and emails their new professors to let them know that they've ordered their textbooks, noted down their professor's office hours, and that, on an additional note, they prefer to go by "they" and "them."
Like many transgender or non-binary students, Yost, a sophomore entertainment and media studies major from Smyrna, uses pronouns different from those biologically assigned to them at birth. Some prefer to go by those of another gender, such as "he" and "his" or "she" and "her"; others, like Yost, identify as agender and prefer the non-binary pronouns "they" and "them."
Yost usually sends an email to professors for their non-major classes. "That way if there is a negative response, I can change classes before drop-add week, and the relationship with those professors isn't as vital to my academic experience," they said.
With their film classes, however, Yost tends to approach the professor in person on the first day of class, hoping to create a relationship.
Although Yost has never had a negative response, they often have to initiate the conversation, since many of their professors do not ask students about their preferred pronouns.
"Almost all professors I've had have asked us our preferred names, but not always our preferred pronouns," they said.
Professor's choice
At the University of Georgia, there is not an official policy professors and instructors must follow regarding preferred pronouns for students.
"At the moment, there is nothing we have to follow," said Dr. Janet Frick, an associate professor in the Department of Psychology. "There's little that is mandated in terms of classroom policy other than obvious professional standards, like treating students with courtesy and respect."
Instead, professors often come up with their own approaches.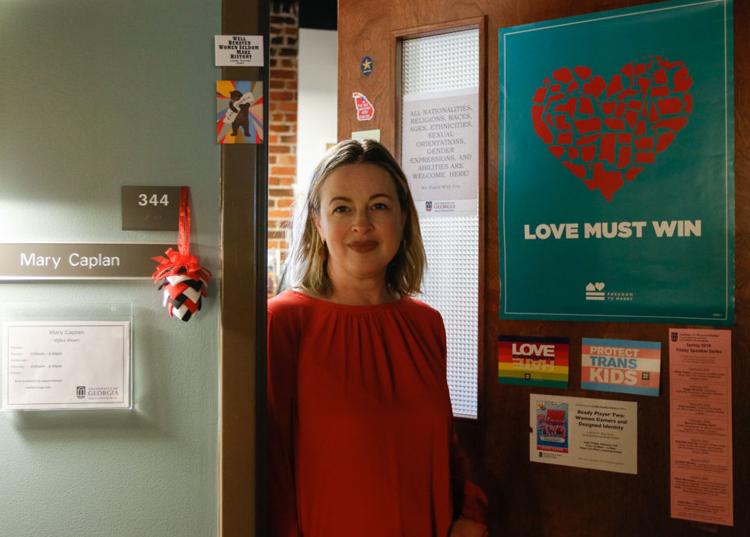 ---
 "I think of it as a respectful way of knowing my students, as an etiquette thing."
- Mary Caplan, professor
---
"We have some faculty who call roll on the first day by the last name and ask people how they want to be referred to, a nickname or a gender preference," said Dale Greene, dean of the Warnell School of Forestry and Natural Resources. "Others have a form they hand out where they ask some general information about the student and that's part of the questions. And then others aren't addressing it in any way at all."
Some professors may have never had to consider the topic and how to approach it. 
Nicholas Berente, an associate professor at the Terry College of Business, said he has never had a student ask him to use a particular pronoun.
But once professors do have to face the topic, Greene said, at that point they generally start implementing their own policy. 
"Typically it's either prompted by them attending one of the staff training courses which deals with sexual orientation and how to handle that, or, perhaps for the first time, they have someone in the class who self-identifies, and then they'll respond to that," he said.
Frick had gone through the training Greene is referring to, namely the Safe Space program offered by the LGBT Resource Center, designed to help people better understand issues faced by non-binary students and how to best support them.
In Frick's classes, however, pronouns don't often come up.
"I teach a big, 300-person intro to psychology class, and we don't have a lot of individual comments, so it wouldn't be as important for me to know in that scenario what pronouns people use," she said. "I'm just pointing to people and calling on them."
There are also ways of engaging in conversation without having to use male and female pronouns, Frick said, such as using only first names.
Still, she lets students know that they can come to her after class and discuss their pronouns with her, and she works to respect student's requests.
"I personally don't ask students to identify pronouns in class because I have had situations where students have come up to me in class and said they didn't want to make a big deal about it in front of the entire class but prefer different pronouns," Frick said. 
---
"There's little that is mandated in terms of classroom policy other than obvious standards."
- Janet Frick, professor
---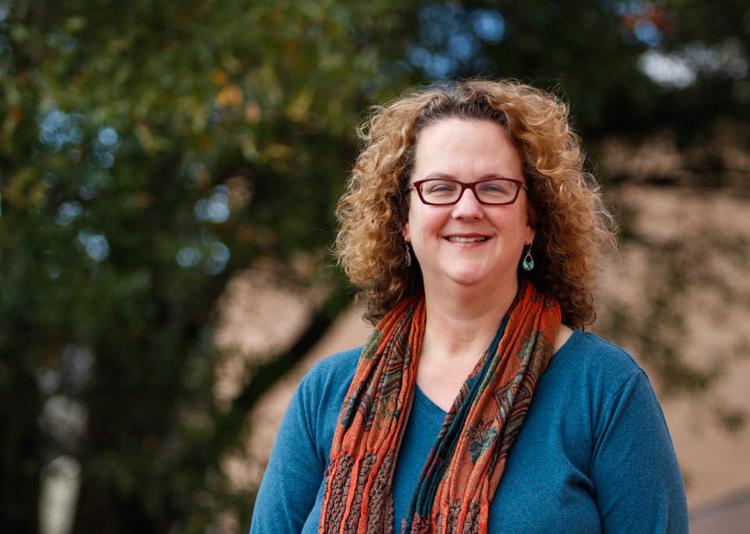 Other instructors do outright ask students their pronouns.
Emily Eilbert, a biology Ph.D candidate, teaches an introductory biology lab where she asks all her students their preferred pronouns on the first day of class.
"I would say about 20 percent of them are accustomed to that question and answer right away. A lot aren't used to it and sometimes give a weird look," she said. "Occasionally, some of them are offended because they think I'm questioning their gender. A lot of kids laugh."
Eilbert earned her undergraduate degree at New College in Florida, where she said asking pronouns was common.
"We did it in classrooms, we did it in group events," she said. "I've never had anyone at UGA ask my pronouns."
Eilbert said she has received some minor pushback, with some students just ignoring the question. When that happens, she said she challenges them on it.
"I say, 'And your pronouns?' until they answer," she said.
Over the course of her five semesters of teaching, two out of roughly 350 students have identified as transgender and used they/them pronouns in her class.
"As far as I know, I'm the only one that [asks pronouns]," she said. "I've never heard a UGA professor discuss it."
Kristen Miller, now the director of the Division of Biological Sciences, suggested to graduate students that they ask for preferred pronouns back when she was the laboratory coordinator, but she could not confirm if graduate lab assistants abide by her suggestion. 
Kimberly Brown, the current laboratory coordinator, knows of at least three graduate lab assistants who explicitly ask pronouns. Brown also went through the Safe Space training, and said she passes along what she learned to graduate lab assistants during their preparation course.
In other departments, professors said asking pronouns is common. Frick in the psychology department and Dr. Mary Caplan, an assistant professor in the School of Social Work, both said professors in their respective departments discuss among themselves how to handle the topic in their classes.
Caplan asks students on a first-day survey what name and pronouns they prefer to use.
"Especially here [at UGA], where a lot of people go by maybe a middle name or a nickname," she said. "In that same spirit, I decided to ask what pronoun do you prefer to use. That's my third question."
Not many students in her classes go by different pronouns, but Caplan said students have told her they appreciate the question anyway.
"I'm a social work professor, so the students in my classroom, it's their life work to understand the diversity of human experience. I think they view it as something very interesting and important to understand," she said.
Jane McPherson, an assistant professor in the School of Social Work, also asks pronouns on her first-day survey.
"I think seeing that, cisgender students might think, ''Oh, I should be wondering that,'" McPherson said. "I hope it has the function of being both comforting to gender non-conforming students, but also to get gender-conforming students thinking about it."
It's an 'etiquette thing'
Yost's psychology instructor last semester, Dr. Sarah Saint, took a similar approach to pronouns, sending out an email asking students if there is anything that she should know to help them in the classroom.
"I sent out an email a few days before class, so we can avoid any sort of embarrassment. I don't want to put anyone in an awkward position," she said. "Kai emailed me back and was very appreciative that I send out the email, and let me know that they go by they/them pronouns."
Saint said she talked with Yost about how they wanted to handle it in class.
Yost said during the first week of classes, many people refer to them with he/him pronouns.
"I didn't want to make it a big deal and call them out in class and say, 'This student goes by they/them and you must follow that,'" Saint said.
When students used the wrong pronouns for Yost, Saint pulled Yost aside after class and asked how they wanted her to handle the situation. Yost decided to let the topic come up naturally.
"Since our next unit was about psychology in relation to gender identity, I just brought it up a lot when it was relevant to the discussion, and I corrected people when they did refer to me as he/him," Yost said. "Dr. Saint was incredibly respectful of my identity and also of how I chose to present myself to the class. I don't always like to bring up my identity if it isn't relevant to the discussion, but Dr. Saint did a really good job of letting me set the pace and timing of my own coming out."
The key is making students feel comfortable talking to their professor about it, Saint said.
"Every student is going to have a different way of handling it that they will prefer," she said. "There are some students who really would like you to just make an announcement about it, and then there's others that are more shy about it and don't want to draw a lot of attention."
To Caplan, asking pronouns is just common courtesy.
"I just think of it as a respectful way of knowing my students, as an etiquette thing," she said. "For me, by asking that question, I'm not asking if you're a transgender student. I'm asking every student, 'Help me respect you.'"
---
Correction: An original version of this article identified Yost as only transgender when they prefer to identify as agender.