Even though the prospect of a downtown Walmart sent Athens residents reeling in 2012, Target's plan to open a "small-format" store in downtown Athens has not received the same amount of vigorous opposition.
An article published by The Red & Black in 2012 details the measures residents and local businesses took to display their discontent with the addition of a national retailer, including store windows throughout downtown displaying stickers with the phrase "Live Better. Buy Local." Over 10,000 people signed a petition to oppose the Walmart project.
From the ground up
The Athens Target store is planned to open at 131 E. Broad St. The store will be approximately 12,400 square feet and will be composed of the ground floors of two adjacent buildings — the existing nine-story University Towers and a new four-story building planned just to the right of the University Towers building on Broad Street. 
The "small-format" stores already exist on or near college campuses such as Ohio State University, the University of Florida, Boston University and the University of Texas at Austin.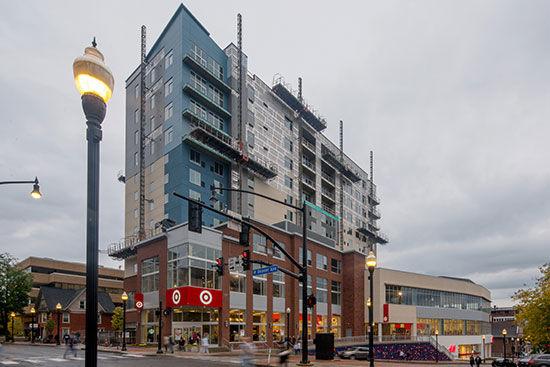 According to Brett Nave, a principal architect at Studio.BNA Architects and architect of the new building and the Target, the new building will feature 30 bedrooms with a combined 9 apartments above the ground-floor Target. 
Nave said Target has been good to work with as they have kept "Athens in mind," adding that Target, as a national retailer, will increase property values because it's seen as upper-scale and an amenity. He said he has not received and does not anticipate any pushback.
However, although increasing property values will lead to higher property taxes and subsequently more money for Athens-Clarke County, the added amenity will also likely lead to increased rent for renters in the area to compensate.
There will be no new parking added for the Target due to lack of space. Downtown Athens does not require parking to be added unless the building is residential rather than commercial. According to Nave, most of the Target traffic is expected to be foot traffic, and the groups are working to improve pedestrian safety by moving a bus stop back and adding a loading zone.
Nave said he and his team are working with University Towers to clean up around the building and improve areas for foot traffic. He said he is not worried about worsening downtown traffic.
Nave said the hope is to have permits by September. Construction is expected to last 10 months, but the opening date has not been planned.
Target spokesperson Liz Hancock said in an email that more details will be shared as Target gets closer to opening.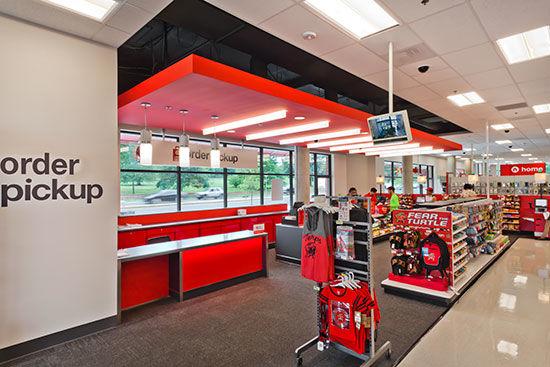 "Across the country, Target has prioritized opening small-format stores to serve guests in urban areas, dense suburban neighborhoods and near college campuses — places where a full-size Target typically wouldn't fit," Hancock said.