The blue wave that cascaded through Athens in 2017 was short lived.
Democrats Deborah Gonzalez and Jonathan Wallace flipped previously Republican state House Districts 117 and 119 in a special election last year. On Nov. 6, Republicans took them back.
Houston Gaines and Marcus Wiedower ran for these districts during the special election after the previous officeholders were both appointed to other positions. Both candidates lost, cutting short a Republican tenure that had held strong for more than a decade.
"Last year, after we lost that race, obviously a lot of people said there's no need to come back, and we couldn't win this thing, but the folks in this room, the people who are still here now, y'all have been with us since day one," Gaines said at his election watch party at the Hyatt Place downtown.
Gaines pulled through, winning 54 percent and receiving nearly 2,000 more votes than Gonzalez, according to the Georgia Secretary of State's Office.
Wiedower, a Republican who didn't make it out of the primaries last year, pulled about 1,400 more votes than Wallace, at 53 percent of the vote.
The districts make up portions of Clarke and surrounding counties.
Meet the new representatives
Gaines, a UGA alumnus and former Student Government Association president, announced his 2018 campaign for the district seat in February, just three months following his loss to Gonzalez in November 2017.
Clif Crews, a Watkinsville resident of 20 years and a "staunch Republican," encouraged Gaines to run again.
"[Gaines is] very honest — I know he's going to do what he said he's going to do for all of us," Crews said. "Doesn't matter if you're a Republican, Democrat or Independent. What you're looking for is everyone to be happy, and I know he'll do a good job."
Throughout his campaign this year, Gaines capitalized on his young, conservative vantage point, hoping to reform the representation of the Republican Party.
Much like Republican gubernatorial Brian Kemp, Gaines wants to attract businesses to his district by cutting regulations and lowering the income tax.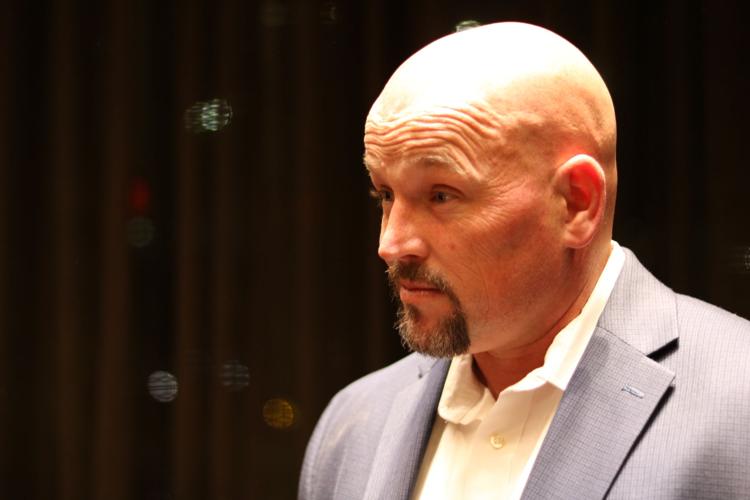 Riley Whited, a senior at Oconee County High School, campaigned for Kemp and Gaines at his high school. Though he is not old enough to vote, he still hoped to help the campaigns as president of Young Republicans at his high school.
"At school, I was handing out Kemp stickers to people, and we had about 20 people just after third period that had Kemp stickers on," Whited said.
Wiedower attended the same watch party with Gaines and Republicans Bill Cowsert and Frank Ginn, both of whom won their state Senate districts.
Wiedower, a custom home builder from Watkinsville and UGA alumnus, also focused his campaign on deregulating the economy and cutting "wasteful" government spending.
A short win and a hard loss
Since being elected, Gonzalez and Wallace supported similar issues, including expanding Medicaid, establishing a living wage and bringing back net neutrality.
This second time around, Gaines outwardly criticized Gonzalez as being an "empty seat" in the House, though her supporters obviously disagree.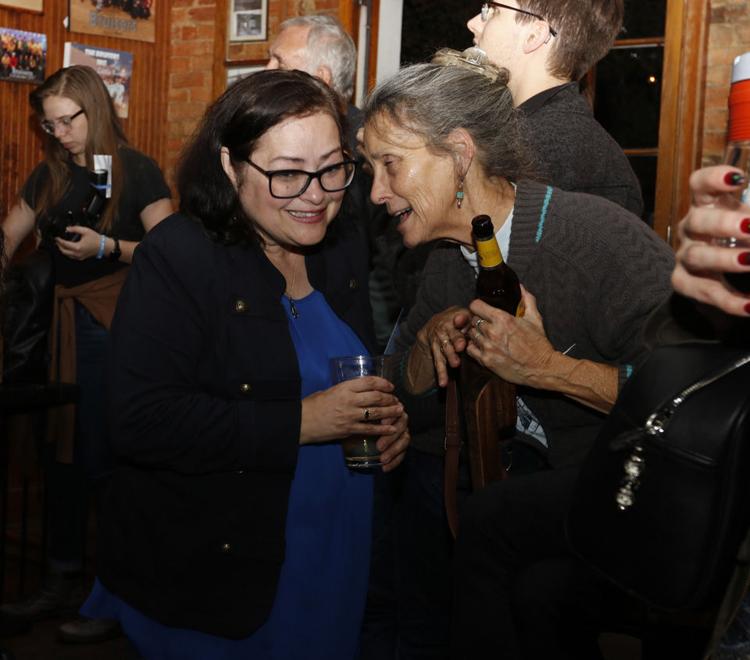 "I thought [Gonzalez] was 100 percent going to lose last year, and then she won, and she's had such a amazing term," said Anna Gerbsch, president of the UGA Young Democrats.
Wallace ran a campaign focused on securing Georgia's election systems, combating gerrymandering with an independent redistricting committee, lowering auto insurance rates and repealing campus carry. Gonzalez's campaign touched on immigration rights and funding for public education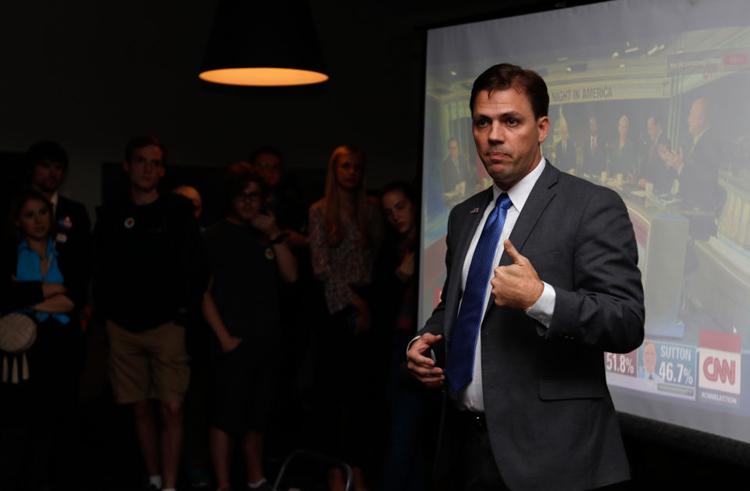 "The work that we've done, the seeds that we've planted … some of those will bear fruit tonight, some of them won't, but those seeds have been planted," Wallace said at his election watch party. "We've done the hard work to build momentum and connection amongst one another. That is what I'm proud about."