SGA votes to remove vice president as head of Senate
At the Feb. 19 University of Georgia Student Government Association Senate meeting, Senators passed an amendment changing the presiding officer of the Senate.
Amendment 31-01 passed with 73 percent approval from senators. Author and Senator Patrick Femia presented the legislation, which creates the "President of the Senate" position to replace the Vice President as presiding officer of the Senate.
As a constitutional amendment, it must be voted on by the student body to be ratified. The amendment could be presented during SGA elections in March, or as comments at the Senate meeting indicated, delayed until the fall on procedural grounds.
The Senate also passed a resolution to offer resources for menstruation across campus, a resolution to encourage UGA to have a full week of Thanksgiving break in 2021 and a resolution to allow students to reschedule tests.
---
New police chief discussed building community relationships at town hall
Athens Anti-Discrimination Movement hosted a town hall on policing with ACC Chief of Police Cleveland Lee Spruill Sr. in attendance on Feb. 21. Spruill pushed for a relationship with the community and emphasized how he wants to listen and engage with its members.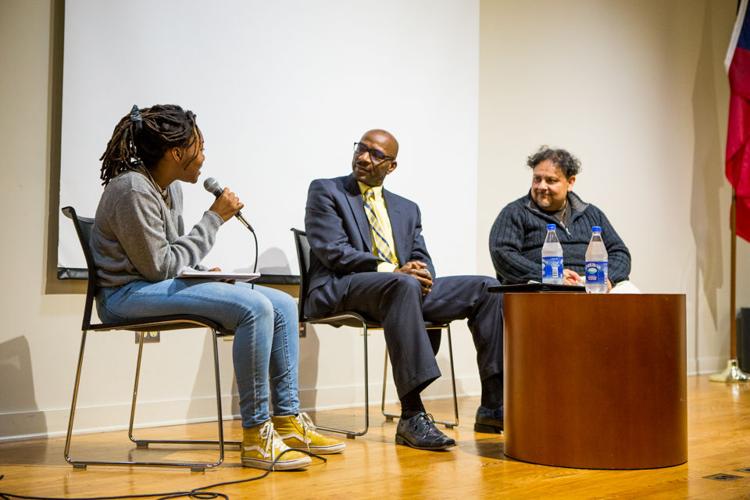 Spruill's new position comes after ACC Manager Blaine Williams forced former Chief of Police Scott Freeman to resign in September. Williams oversaw the search and selection process for a new chief, and Spruill's selection was announced in January.
Mokah-Jasmine Johnson, president of AADM, said AADM and the police department need to figure out how to work together because race relations and police brutality are big reasons why AADM exists.
Spruill said his hopes for the ACCPD include youth programs, an emphasis on avoiding the use of force when possible and addressing those with drug addiction or mental health issues in ways other than incarceration.
---
UGA announced spring commencement speakers
Deborah Roberts, an ABC news correspondent and Grady College of Journalism and Mass Communications alumna, will give the University of Georgia undergraduate commencement address in May.
Roberts graduated from the university in 1982 with a degree in broadcast news. She has reported for local TV stations in Columbus, Knoxville and Orlando, later moving on to work for national networks ABC and NBC. She has reported for programs such as "Good Morning America," "Dateline NBC" and "20/20."
Loch Johnson, the UGA Regents Professor of Public and International Affairs and author of 30 books on national security, will deliver the graduate commencement address.
Roberts and Johnson will give their speeches on May 10 at 7 p.m. and 9:30 a.m., respectively.
---
Health center opened expanded pharmacy for uninsured individuals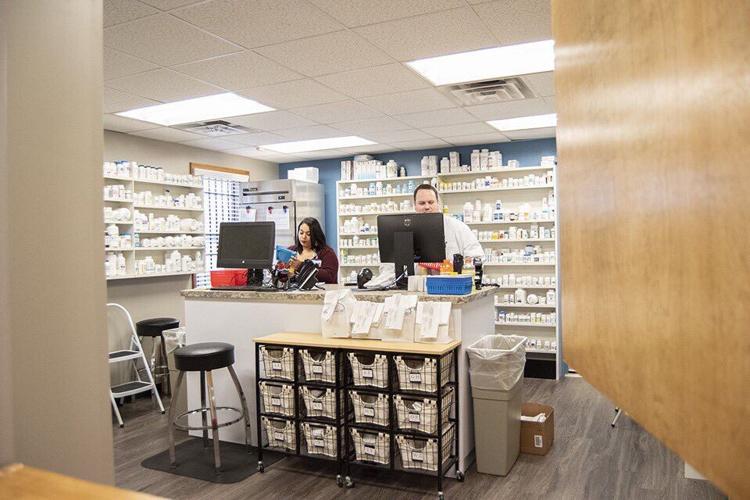 The Athens Neighborhood Health Center held a grand opening ceremony for its new pharmacy at its East Athens location on Feb. 19. The expansion underscores ANHC's effort to provide uninsured and underinsured patients with affordable medical care, which the health center has done since 1971.
The grand opening brought staff, patients and officials to the existing health center in East Athens to grab a glance of the expanded pharmacy, which features three windows, a spacious back room and a waiting area. The pharmacy marks a drastic improvement over the health center's old, cramped pharmacy, which was at one point the smallest in the state.
Mayor Kelly Girtz helped cut the pharmacy's ribbon, and District 2 Commissioner Mariah Parker and University of Georgia College of Pharmacy Dean Kelly Smith also attended the ceremony. ANHC has three facilities in Athens and serves approximately 7,200 patients in a year, CEO Marcus Garner said.