Another year has come and gone. While 2019 is already making its mark in Athens news with the recent swearing in of a new mayor and commissioners, 2018 was packed with major stories for Athens-Clarke County. 
From a police chief resignation to an appearance by Donald Trump Jr., here is a look at the top Athens news stories from 2018. 
---
January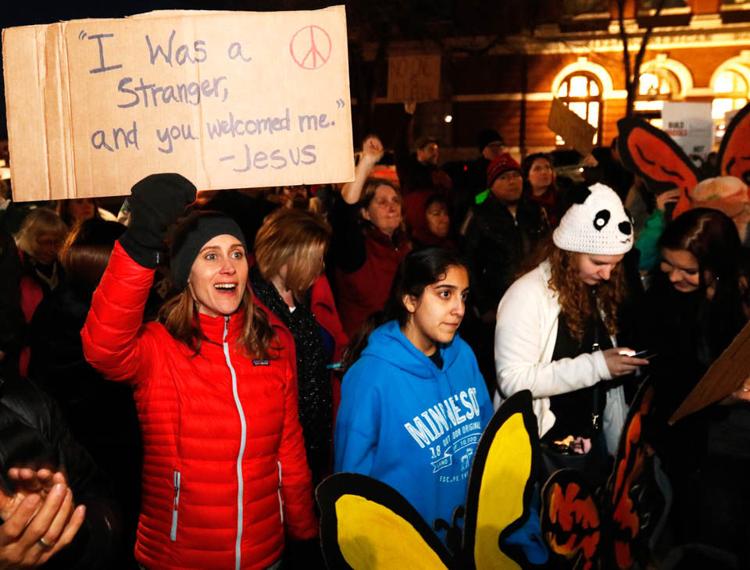 Community members, local government representatives and religious leaders united on the steps of Athens City Hall on Jan. 19 to protest the Clarke County Sheriff Office's decision to work with Immigration and Customs Enforcement. Since July of 2017, the Clarke County Sheriff cooperated with ICE by instituting a policy that justifies holding undocumented immigrants for 48 hours past the normal release time, giving ICE time to detain the immigrant for deportation.
---
February
University of Georgia medical and pharmacy students hosted a free healthcare event that provided wellness examinations, along with HIV and Hepatitis C testing. The focus of the health fair, which took place Feb. 17, was providing care to lower income communities. The health fair took place at the entrance of the Pinewood Estates North Athens community.
---
March
On March 7, Avid Bookshop shut down its annual book fair at Athens Academy due to parent complaints about a featured book that included a gay character. "The Best Man," the children's book in question, was written by award-winning author Richard Peck and tells a "story of small-town life, gay marriage and everyday heroes," according to Avid's website.
---
April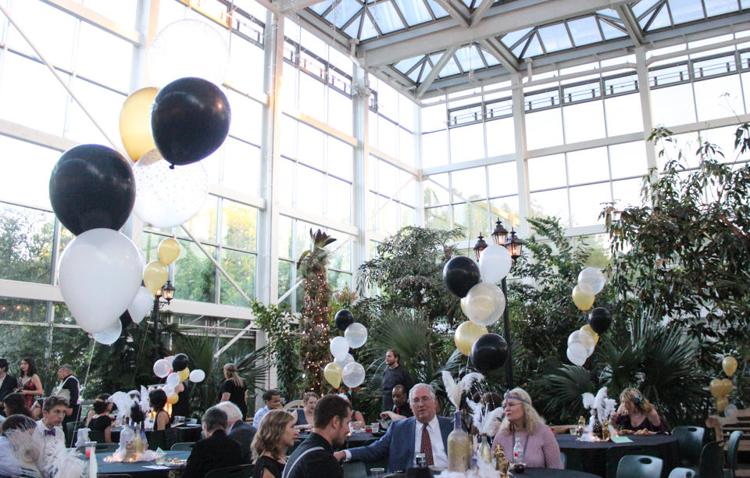 The Athens Area Humane Society hosted a "Great Catsby" fundraiser on April 27 with 1920s themed music and costumes at the State Botanical Garden of Georgia to raise money to purchase a new building.
---
May
The World Famous, a local bar and music venue, hosted a benefit on May 10 to raise money for the 18th Hot Corner Food and Music Festival. The event, Town Hall Benefit Bash, hosted local performers and Athens candidates. The candidates were invited to briefly speak on their platforms so that more locals could be informed.
---
June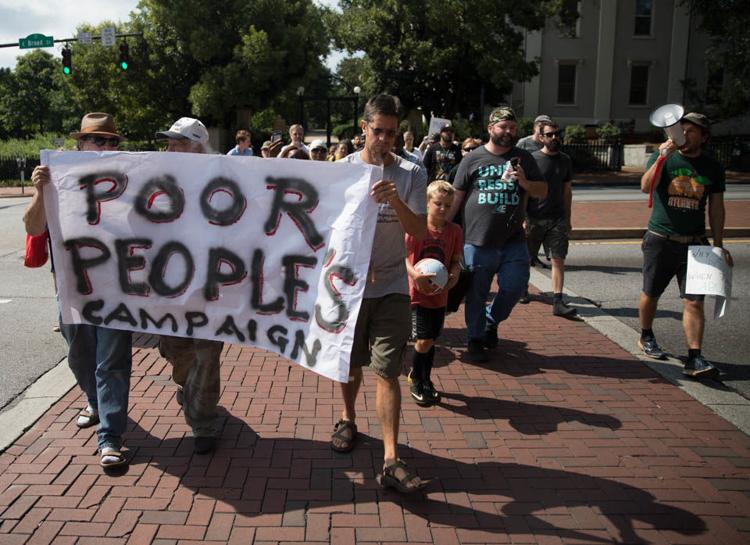 Athens activist Mokah Johnson led the Athens Poor People's Campaign National Call for Moral Revival Sibling-Rally at the Arch on June 23. Former District 117 State Representative Deborah Gonzalez and District 3 Commissioner Melissa Link joined Johnson in addressing topics such as racism, immigration and economic justice to the about 50 community members present.
---
July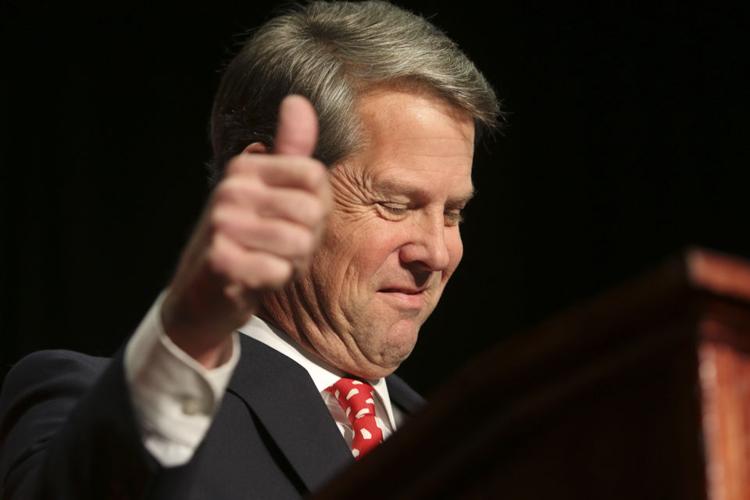 There was great celebration at Athens native Brian Kemp's watch party for the Republican gubernatorial primary election on the night of July 24. Kemp won with 69 percent of the vote and went on to win the Georgia gubernatorial election in November.
---
August
The Varsity restaurant chain turned 90 in August. The Athens location, opened in 1932, was the second to open and was originally located at 101 College Ave., directly across from the Arch.
---
September
Athens-Clarke County Police Chief Scott Freeman was asked to resign on Sept. 13 after 12 officers resigned between June 1 and Sept. 13. ACCPD interviews with previous employees revealed their distrust in Freeman following an incident in June when an officer hit a suspect with his patrol car and was subsequently fired.
---
October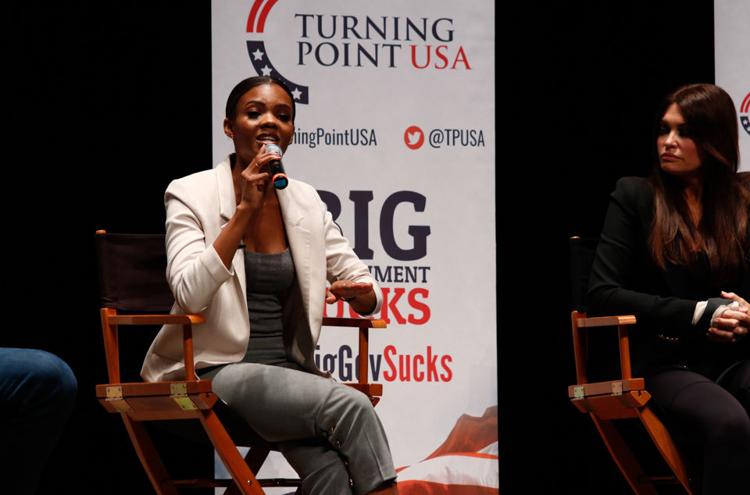 The "Campus Clash" event held in the Classic Center on Oct. 9 featured Turning Point USA representatives and Donald Trump Jr. It had about 1,500 in attendance, about 75 of whom marched out with their fists raised in protest.
---
November
More than 3.9 million votes were cast in Georgia and 43,000 in Athens-Clarke County for the midterm elections this year. Brian Kemp defeated Stacey Abrams with 50.22 percent of the votes. In Athens, both State House District 117 and 119 flipped back red after only a year of democratic control.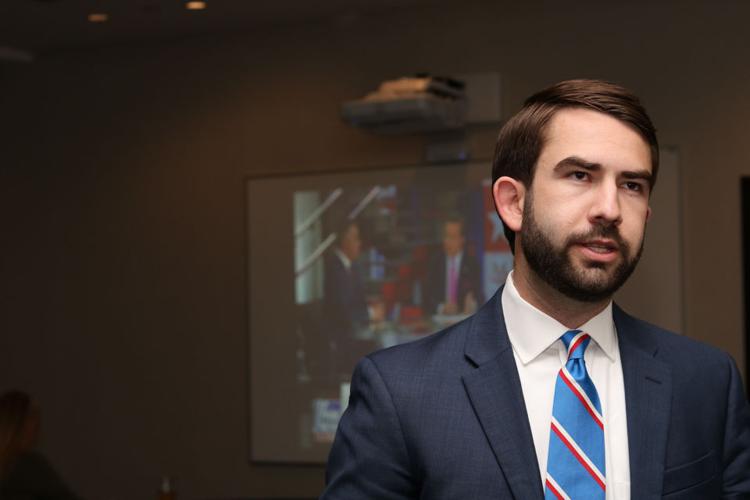 ---
December
Interfaith Sanctuary Coalition and Dignidad Inmigrante en Athens hosted a candlelight vigil near Athens-Clarke County City Hall on Dec. 12. The event was meant to draw attention to separated families at the U.S.-Mexican border, immigrants arrested for driving without a license and those seeking asylum.