Nathan Hunt has not always gone by "Nathan." 
Beginning his social transition in his senior year of high school, the sophomore aquatic sciences major from Rockmart started going by the gender-neutral name "Alex" among friends. When he arrived at the University of Georgia, he used the new name across campus.
"In my mind, it finally made sense because I never felt right as a girl," Hunt said.
As Hunt continued to transition more toward male-presenting, however, he wanted a more masculine name. While using Alex publicly, he started using Nathan among his friends freshman year.
"People said they saw me as a Nathan, so I went with that," Hunt said.
Starting his sophomore year, Hunt used the name in all settings. By that point, he was presenting as a cisgender male and going by a male name and pronouns.
However in legal documents and in UGA records, Hunt's birth name was still used. To change that, he would need to undergo a paperwork-filled process, both at the university and through Clarke County.
The process began at the Superior Court of Clarke County in downtown Athens, where a judge approved Hunt's petition to have his name changed. Then, Hunt had to take out an ad in the Athens Banner-Herald, which is a practice left over from the days before the internet to ensure people couldn't simply change their name to commit fraud or avoid debt payments.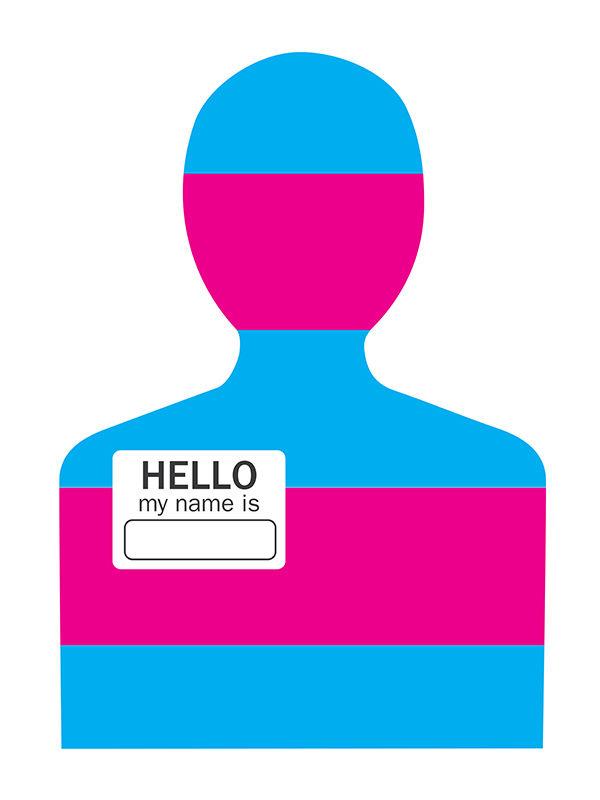 "The process itself is outdated, and I think there should be a special thing where, if you're changing names for gender reasons, then you should be able to skip that process in general," Hunt said. "I'm obviously not trying to skip out on debt or anything."
Because of how involved the process is, some chose not to go through the legal name change process.
Emma Mussell, a transgender freshman linguistics major from Marietta, is apprehensive about initiating the process.
"From what I had gathered from what people told me, it is a long and complicated and relatively expensive process," she said.
Students can also change their name on eLearning Commons and on class rolls by filling out a preferred name change form with the Office of the Registrar, without having to legally change their name first.
However, for Hunt, going through the legal process was worth it.
Before legally changing his name, the first day of each class worried him. Despite emailing his professors ahead of time letting them know about his preferred name, he had to hope his professors would not call out his birth name listed on the class roster. Many of them did.
"Even when I talk to some teachers, they would forget and they'd continue to birth name me in front of the entire class and I was like, 'Welp, this would be a lot easier if it just said my actual name on the roster,'" he said.
For four weeks in August and September of 2017, Hunt ran a three-inch ad in the legal notices section of the Athens Banner-Herald's Friday edition announcing that he had petitioned the court to change his name from his birth name to Nathan Alexander Hunt and any interested party could object within 30 days.
"You're basically just announcing to the entire city … Being transgender is kind of a personal thing. I don't see the point," Hunt said.
Mussell also questions the necessity of the ad.
"No, I'm not trying to escape any debtors," she joked. "Maybe when I'm finished with college, but not right now."
Transgender individuals changing their names make up the majority of name change notices in the Athens Banner-Herald, said Hayley DeBell, the paper's classified sales manager. Most are younger people and students, often shocked by the cost of the ad.
After the ad, the Athens Banner-Herald gives individuals an affidavit as proof to take back to the courthouse. 
When the judge signs off on the change, and individuals update their driver's license and Social Security information, the new name becomes official.
The entire legal process took roughly five weeks for Hunt, mostly because of the four-week ad. Hunt paid $90 for the newspaper ad but was able to waive the $215 price of filing a civil court petition.
When his name legally changed, Hunt could change his name in UGA's system.
After submitting the form, Hunt's name on his Athena account updated immediately. eLC was also updated with his preferred name in the system.
The change has taken a load off Hunt's shoulders.
"I guess a lot of people think the name change process is supposed to be super happy. For me, it was more the relief aspect," he said. "It was finally not having to worry about people in class knowing that I'm trans or knowing my dead name and using it against me. I have two classes this semester where they do roll call, and they called out my real name and a giant smile happened on my face. 'That's me!'"
---
This is the second story in a series about gender identity at UGA. Follow the link to read the first installment on pronouns in the classroom. If you have a story to share, contact news@ranb.com.