Residents on the west side of Athens will have a new option for moving around town come July 1.
With the help of community recommendations for the Athens Transit Development Plan, areas near Jefferson Road and Whitehead Road will gain access to public transportation.
District 5 Commissioner-elect Tim Denson sees this expansion as one of his first successes before he takes office in January.
"While I was out canvassing for my campaign in these areas … I heard from a number of people who were like 'Public transit doesn't really run through here anymore and that would be a huge benefit,'" Denson said.
Both route 5 and 7 have been "realigned" in order to extend to the Whitehead Road corridor, said Transit Administration Director Butch McDuffie. The realignment will include stops along Tallassee Road, Oglethorpe Avenue and in the Quailwood and Roberts Road areas.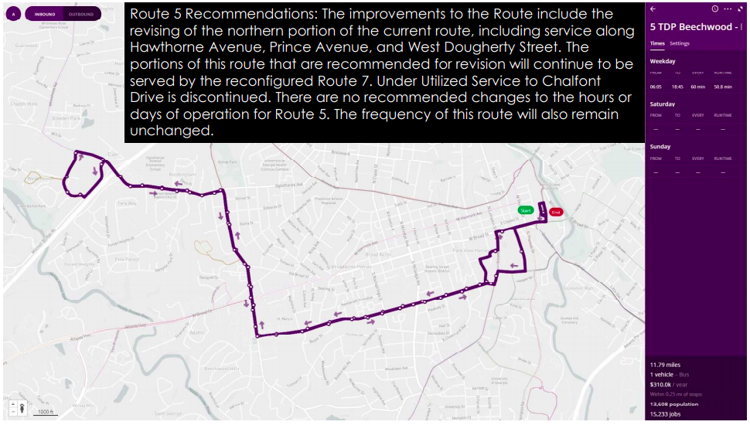 Because the two routes previously ran along the same paths in different directions, the hours of operation have been extended for route 7 to "improve the level of service in this area," according to the plan.
The operation for route 5 will remain the same but route 7 will have increased evening and weekend services.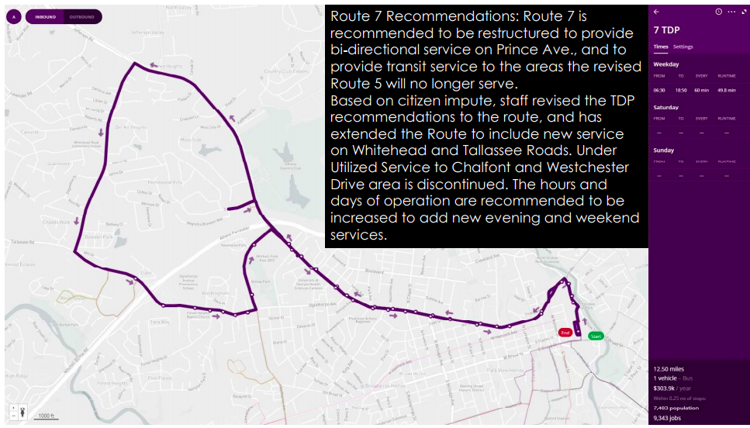 Similar to the citizens in the area he will soon represent, Denson said he looks forward to personally benefiting from the expansion as well.
"I can walk pretty close over to Whitehead and be able to get on the bus now," Denson said. "Since we've been over here, I haven't been able to ride the bus nearly as much as I like just because it hasn't been as accessible."
McDuffie said the changes will incorporate around two miles of new service routing to areas that have not benefited from public transportation in quite some time.
The changes couldn't have been possible without input from the citizens, Denson said, which is why is why he said it was crucial to speak to community members while campaigning.
According to the Athens Transit Development Plan, more than 100 people dropped in during the public outreach meetings while several others commented on the transit website during the 30-day public comment period.
Though routes 5 and 7 will be undergoing the most drastic changes, routes 8, 9, 12, 14, 22, 25, 26, and 27 will also experience slight changes starting July 1. A full list of all transit changes, including hours of operation and service areas, can be found here.