Cyclists who frequent Barnett Shoals Road will now have the chance to do so safely, within the bounds of a protected bike lane.
The new bike lane will stretch between the intersection with Cedar Rock Trace until the intersection with College Station Road, combining with existing bike lanes.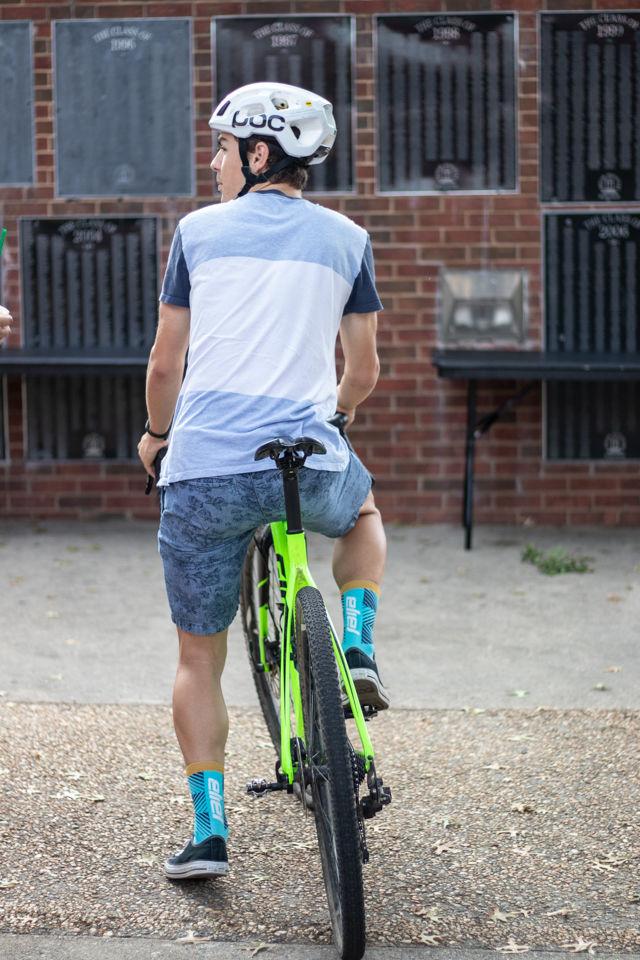 The Athens-Clarke County Mayor and Commission voted on Tuesday night to move forward with a 30-day long trial of the Barnett Shoals bike lanes. In order to accommodate this, the strip between College Station and Whitehall Road will be converted form a four-lane road to a two-lane road with a center turning lane.
The bike lane will be on the east side of the road with two lanes for northbound and southbound cyclists. Once it reaches College Station, the bike lane will convert back to a typical one-lane on either side of the road.
According to the approved proposal from Tuesday's meeting, 53 percent of responders supported the plan when it was presented at a public meeting. 39 percent were not in support.
Commissioners Andy Herod and Sharyn Dickerson questioned the proposal, bringing up concerns such as interrupting the mail delivery route, but both ended up in favor of the proposal.
"We want to accommodate our bicyclists, but we want to find the most beneficial way for all of us to get around and not help one and hurt another," Dickerson said at the meeting.
The alternative plan, constructing a multi-use path to replace the sidewalk, would have required a longer and more expensive project. The ACC proposal form outlines costs for the trial-run bike lanes at around $25,000, versus the estimated cost of $466,000 for the multi-use path.
BikeAthens, local nonprofit promoting "equity in the transportation network" — according to executive director Tyler Dewey — has been in strong support of this development. Dewey said one of the organization's biggest concerns is to "start closing gaps in the network."
The organization has also been aiding ACC government in developing a Bicycle-Pedestrian Master Plan, the first to include safety information and plans for innovation for both cyclists and pedestrians in the city.
Called "Athens in Motion," the plan will be voted on some time in October, according to Tony Eubanks of Complete Streets Athens who also resides on the Bike/Pedestrian Master Plan Advisory Committee.
"If they do that, for the first time in Athens we will really have a direction for everything that we do," Eubanks said.
"If they do that, for the first time in Athens we will really have a direction for everything that we do," Eubanks said.