Members of the Piedmont Athens Regional Medical Center community convened on Jan. 23 to break ground on their newest patient facility.
The ceremony featured Dr. David Sailors, Piedmont Athens Regional board chair; Michael Burnett, Piedmont Athens Regional Chief Executive Officer; and Athens-Clarke County Mayor Kelly Girtz.
"This is a step to modernize and improve our hospital campus," said Sailors, who is also a vascular surgeon at Piedmont.
The event marked the beginning of demolition on the 1919 Tower, which turned 100 years old last year, and construction of a more modern, updated facility in its place. The tower is currently the center's oldest section and was built as a part of the original Athens General Hospital, which became Athens Regional Medical Center in 1996.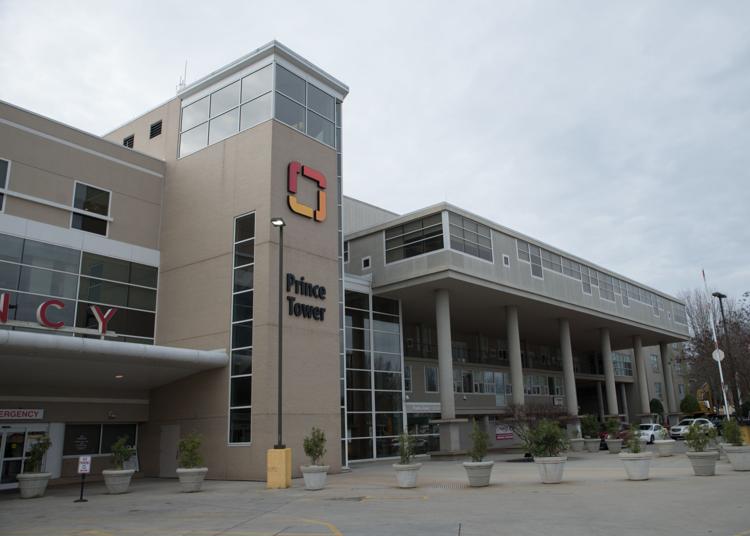 "With the building itself, the rooms were a little bit smaller than what we want today," Burnett said in an interview with The Red & Black. "It was time to replace it and get this new 7-story tower in place to better serve the community."
The new patient unit is expected to be completed in 2022 and, according to Burnett, will feature larger patient rooms and updated monitoring equipment.
The new tower will maintain the medical center's current patient capacity of 359. It will also feature a retail pharmacy, café, and resource center for patients and visitors, according to a PARMC news release.
"Certainly, I think it's fair to say that there is no strong community anywhere in the world without a strong medical center," Girtz said. "The Piedmont Athens Center ... is an enormous part of why the Athens community is so strong, and I know that this expansion is only going to enhance those strengths."
The new patient tower is Phase II of a two-part plan to improve and renovate PARMC's facilities. In October 2018, PARMC was granted a certificate of need by the Georgia Department of Community Health, which is required for healthcare facilities to expand according to community need.
As a result, PARMC was allowed to begin its renovation projects, which total $171 million. According to Burnett, this funding comes from the Piedmont Healthcare system.
The project has been contracted out to DPR Construction, a company previously involved in both phases of PARMC's Master Facility Plan. This plan involves replacing 228,691 square feet of the medical center, while another 262,436 square feet will be renovated. On a peak day, Burnett said there will be over 250 people working on the construction.
According to Burnett, the new patient unit was designed by the architect firms Trinity — which specializes in medical facilities — and SmithGroup.