After delaying 57 court dates in two years due to his legislative duties, Georgia House Speaker David Ralston is in the midst of a controversy. After the Atlanta-Journal Constitution and Channel 2 reported on the delays, fellow Republican legislators have called for his resignation.
A University of Georgia political science professor and a state representative from Athens say the situation highlights challenges in the Georgia state legislature system, which forces many legislators to hold another job.
Because of a law which dates back to 1905, Georgia legislators who practice as attorneys have the ability to ask judges to postpone a court date if it conflicts with their legislative duties.
Every legislator who also works as an attorney has the right to invoke this privilege, but a few of Ralston's fellow representatives said he abused the law. According to the report, 76 out of 93 times he claimed to be unavailable for court were days outside of legislative sessions and special sessions, whereas most legislators are limited to delaying court dates within the 40-day calendar when legislation occurs.
Led by Republican Rep. David Clark, who represents District 98 in Gwinnett and Hall counties, six Georgia Republican legislators sponsored a resolution calling for Ralston's resignation,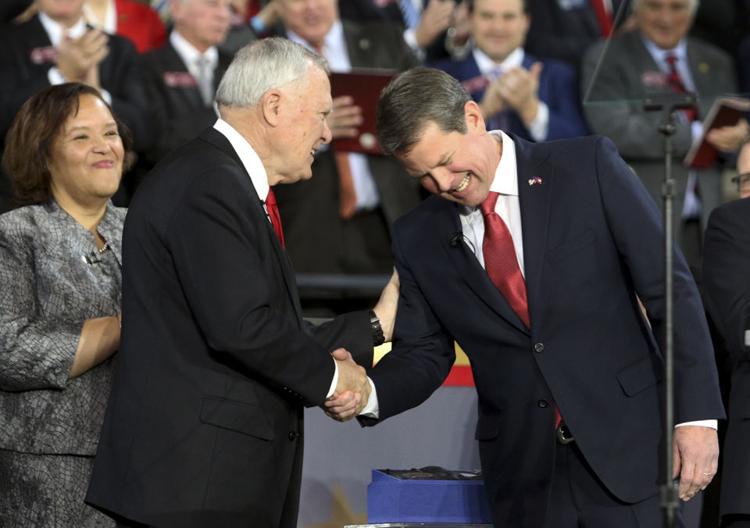 In calling for Ralston's resignation, Clark cited one particular case, where Ralston delayed a case in the Towns County Superior Court eight times. The case in question involves the alleged rape and molestation of a 14-year-old girl.
Jeffrey Glas, a University of Georgia political science professor, said Georgia legislators finds themselves in tough situations due to the institutional design of Georgia's legislative system.
On average, Georgia legislators earn a stipend of approximately $17,000 for their 40 calendar days of work, causing most legislators to continue the jobs they had before assuming legislative positions. As speaker, Ralston makes much more, earning approximately $99,000 in 2018. 
Glas teaches courses on state politics at UGA, and he said he brings up the flawed nature of Georgia's legislative system in nearly every course he teaches.
Glas suggests changing the design of the legislative system in Georgia may be the only permanent solution to the issue, and he said adapting a system similar to California, New York or the U.S. Congress might work in Georgia.
"Here in the state of Georgia with the 40-day calendar and $17,000 salary for it, you don't really have any other choice unless you're an uber-wealthy person that doesn't work but to go back to your regular job after and delay things," Glas said.
Glas said by paying legislators more, increasing their workload and giving the Georgia legislators a full-time job, it would alleviate the need to work outside of their legislative duties.
"If we did something like that, then we'd be able to say, 'Okay, Speaker Ralston, you want to be speaker, you want to be a member of this institution, you have to give up your private practice," Glas said. "'But in doing so, you're also going to have a full-time job here and not be able to delay these types of things.'"
Georgia Republican Rep. Marcus Wiedower, who represents District 119 in Athens-Clarke County, said as a local business owner, he sees the challenges Ralston faces in balancing work inside and outside of legislative duties.
Wiedower said a lot of work for the legislature is done outside of the 40-day window, and he has the ability to get a lot of work done at his business on the weekends, whereas some lawyers who serve in the legislature do not.
"If these things were done in an intentional, negligent manner, I don't think any of us would be supportive of that," Wiedower said. "It's something we're taking very seriously and waiting to see how the information unfolds."
In response to the resignation attempts, Ralston, who represents District 7 and has served as Georgia's Speaker of the House since 2010, said he will not resign, as he does not believe any action he's taken is "illegal, wrong, unethical or immoral."
Gov. Brian Kemp and former Govs. Roy Barnes and Nathan Deal all publicly voiced their support for Ralston.
Stacey Abrams, the Democrat who ran against Kemp in the 2018 Georgia governor's race, told the AJC in an interview she believes Ralston "will make the decision that is the best calibration of those two responsibilities."