UPDATE: Republican gubernatorial candidate and Georgia Secretary of State Brian Kemp has announced a reception for his campaign will take place at the Classic Center before the Turning Point USA event with Donald Trump Jr., Kimberly Guilfoyle, Charlie Kirk and Candace Owens.
The reception costs $50 and will take place from 5–6 p.m., featuring Trump Jr. and Guilfoyle, according to the event's RSVP page.
---
The University of Georgia chapter of Turning Point USA has announced the addition of Donald Trump Jr. and Kimberly Guilfoyle to its "Campus Clash" event, which will also feature TPUSA founder Charlie Kirk and TPUSA director of communications Candace Owens.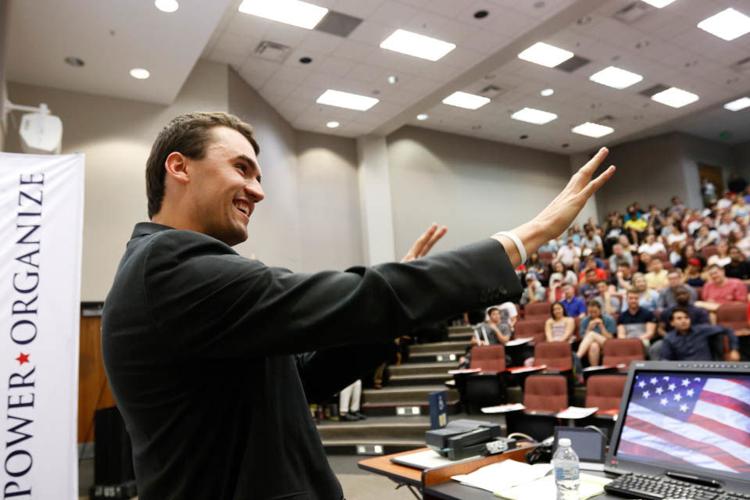 TPUSA UGA President Erin Cooke said Kirk became friends with Trump Jr. on the 2016 campaign trail, and had been working on securing his and Guilfoyle's appearance at Campus Clash for the past few weeks. Trump Jr. has previously appeared at TPUSA events.
Cooke said after the new names were announced, around 600 free tickets were claimed in less than three hours. To accommodate the audience demands, the event has been moved from Ramsey Concert Hall on UGA's campus to the Classic Center in downtown Athens.
"[I expect] Trump Jr. will speak more about the national political demographic and makeup, especially with the midterms coming up," Cooke said. "Charlie and Candace will probably focus more on campuses, [ranging anywhere from] privilege to campus carry because that is a big issue in Georgia, but they are always most excited about the question and answer part."
Campus Clash will be at 6:30 p.m. Oct. 9 at the Classic Center. Cooke suggested arriving early due to heightened security.