United Way of Northeast Georgia will host a virtual golf tournament during the month of October, according to a press release.
Golfers can play any local 18-hole golf course to support the local nonprofit at any point throughout the month. According to the release, players can donate along with their registration to United Way, which "supports local nonprofits making a difference in early childhood success, basic needs and workforce development."
Players who donate $20 with their registration are eligible for prizes after sending in their scorecards, according to the release. Golfers can register for the tournament online. Registration opens on Oct. 1 and closes on Oct. 31. 
"We disperse that money into our 12 county area which covers northeast Georgia and we mobilize those resources — donations and entry fees — and we reallocate that back out into the community for the highest priority needs in our region by supporting local nonprofits," United Way President and CEO Kay Keller said.
The organization focuses on ensuring everyone has access to "quality education, financial stability and a healthy lifestyle," according to the website.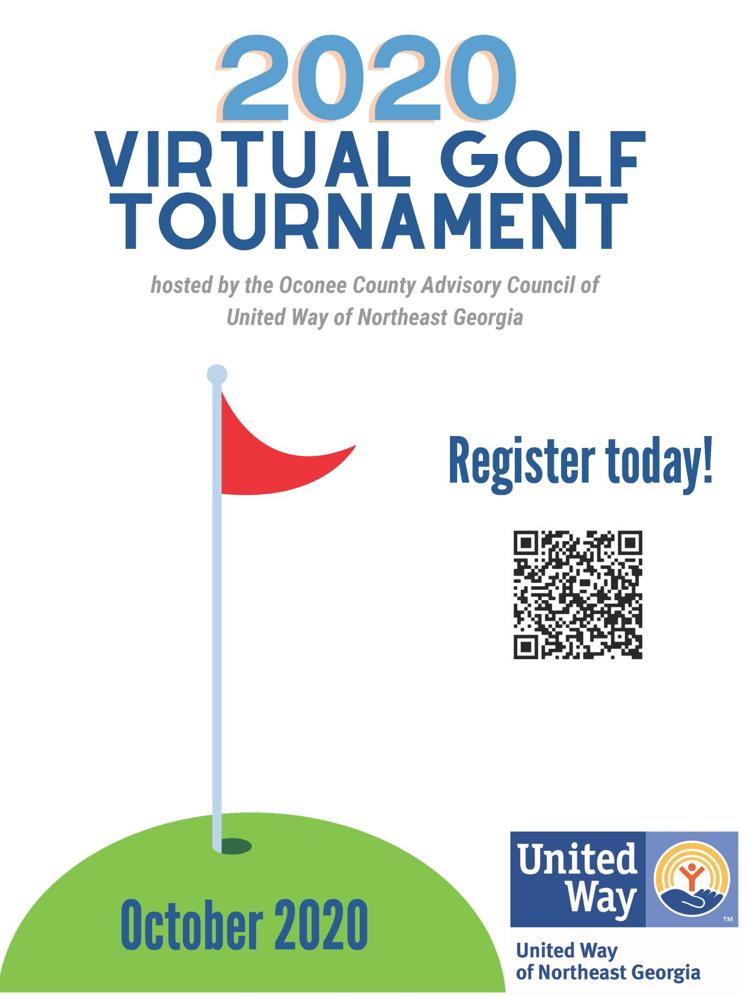 Keller said the organization's three focus areas moving into 2021 are early childhood development, workforce development and basic needs like food and shelter. 
United Way has hosted an annual golf tournament for more than 15 years, but this is the first time it has taken a virtual format, Keller said. Typically, the event is hosted at Jennings Mill Country Club in Oconee County. This year, golfers are encouraged to participate from anywhere.
"Everyone knows that this year has its challenges," Oconee County Advisory Council member Dan Elder said in the release. "We want people to have a chance to enjoy the weather and time outside safely, while supporting an organization that is caring for those neighbors who are facing some of the biggest challenges in our region."
While planning a virtual tournament has its challenges, Keller said it also has a large advantage. In the past, she said the tournament has had a 125 person limit due to the size of the course and the number of golf carts available. This year, however, she's hoping to expand its reach to people outside the Athens and Oconee area. 
"Going virtual, which is not something we necessarily sought to do but because of COVID had to change directions and do that, actually gives us the ability for people all over the 12 counties to play and to play at their own pace, play on their own days," Keller said.